"Tulungan tayo sa Investa."
Sense of Community — this is something that we would love to instill in Investa. We would love to see newbie and experienced traders interact and help each other. No shaming, no hyping or bashing, just learners passionate to learn together and from each other.
With this, we want to acknowledge those traders who have been fervent in their learning. For this week, we want to congratulate Billy a.k.a. @billyverse for being an eager learner that stands out in the Investa Community.

Billy is just a month-old on the platform, yet he shows a distinguishable hunger for learning that inspires newbies like him to be proactive in their trading process.
While he boldly asks around for stocks, books, company info, and other recommendations, he also suggests informative resource materials to guide novice traders in their journey to be, one day, confident in their trading executions.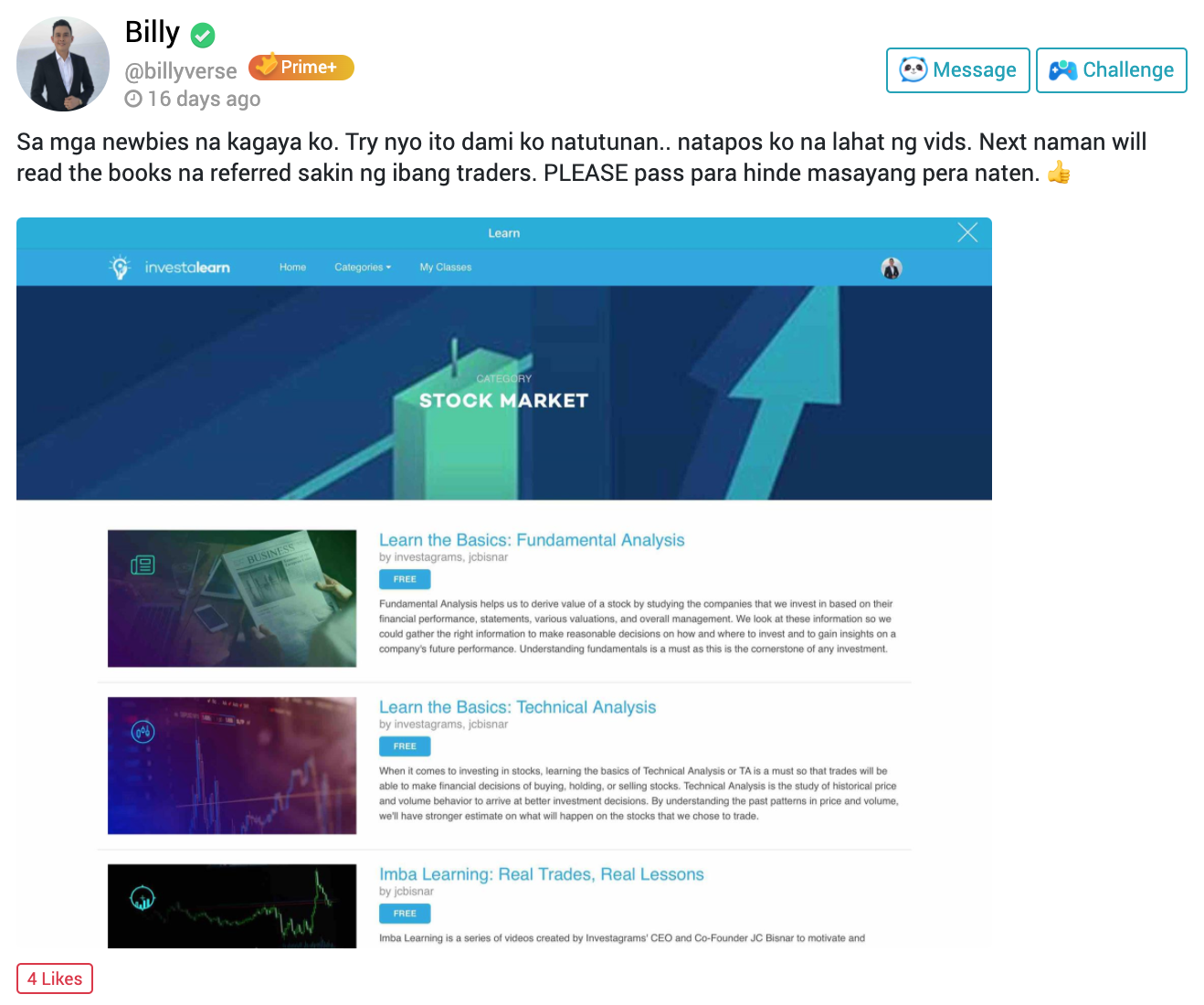 He takes advantage of the free learning tools available in Investagrams platform. He devours information from InvestaDaily and InvestaLearn to sharpen his skills so he can be a better trader.
"Ask around sa mga bihasa na anong good books to read or video training dito sa @investagrams para un [yung] pera mo hinde maging tuition fee… Kaya un [yung] gigil mo ilagay mo sa pag-aaral then for sure mahit mo din."
"Ask the experts about which good books to read or the video trainings to watch here in Investagrams so your money will not become your tuition fee… Put your passion on learning to hit your goals," said Billy in one of his posts about the newbies riding the hype instead of persevering in learning the ropes of the stock market.

Billy's goal is to reach his first Billion Pesos in less than 20 years. He understands that what he wants is not an easy thing to do. It entails a lot of hard work, yet he is willing to sacrifice his time to learn and practice his craft.
To help you, Billy, achieve your goal, Investa is giving you a month-long InvestaPro access. We hope that you will continue to be hungry for learning and be an inspiration to others to be passionate learners as well.
Good luck and Godspeed!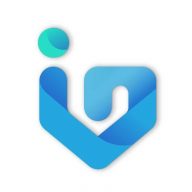 Investagrams has helped thousands of Filipinos all over the world on their stock market journey. Now, we're aiming to help thousands more! Follow us on InvestaDaily for investing tips and stock market advice to help you reach your first million.