Congratulations to @smljoju for being the featured trader of the week! 
Sun Tzu once said that "Every battle is won or lost before it's ever fought." In the case of @smljoju, he believes that his trading plans curated with the help of Technical Analysis will help him win his battles.
@smljoju has been sharing his thoughts consistently in the Investa community. @smljoju has been a member of the Investagrams community since Dec 2019 and has been very active recently.
A couple of weeks ago, our featured trader posted his sequential technical analysis on $NIKL, a hot stock in the local market. $NIKL is recently retesting at 6-ish area and were bound for a break of trendline or a plunge from the resistance area.
As the stock recently reached bottomed at 4.88-ish (52-wk low). @smljoju charted its support, volume,  resistance, trendline, and RSI on the chart, bound for a breakout or retest in its trendline as he believes in its technical analysis. @smljoju felt an opportunity to have a good entry near the 52-wk low at 4.88ish area.
TECHNICALS OF THE TRADE
Technically, $NIKL bottomed at 4.88ish area in which it is the 52-wk low of $NIKL. Thus, the stock recently reached 6.01ish area and retesting at 6 area onwards. After breaking the resistance at the 5.65ish, NIKL volume surges along with its RSI. On the other hand, NIKL could retest in the next few weeks as the trendline will serve as resistance in the next few weeks. NIKL is showing strength in terms of volume as it continues to retest after trying to break out the trendline area. It came from a 52-wk low of 4.88ish before retesting and breaking the 5.65ish  resistance. There could be a retest in the next few weeks in NIKL whether a breakout or breakdown or consolidation. Technically speaking, the next resistance of NIKL is the 6.15 onwards to break the trendline. Furthermore, NIKL will retest whether it will surge more or be back at the bearish side or will consolidate in the next few weeks.
@smljoju was confident that this stock would retest its support and resistance. He also charted that RRHI will go up as he indicated in his TA the supports, resistances,trendline, Volume, and the RSI. He charted a good entry near the support and possible resistance. He is also observing the movement of NIKL. Further to that, he is planning his trades carefully.
FUNDAMENTAL CATALYST
Nickel Asia is a mining company that focuses on the mining of nickel – owning and operating a total of 4 mines. As such, the stock is heavily affected by how nickel moves in the global market. After precious metals, including nickel, rallied in the commodities market, NIKL followed suit and broke out of its 20-day moving average. Furthermore, NIKL is considered to be part of the company that were bound for growth and revival of the economy. As this stock is focused on nickel mining (importing and exporting). It's Earnings per shares (EPS) is around 0.53 as of 1Q 2022.
WHAT SHOULD BE MY NEXT MOVE
As the stock is consolidating and bound for a retest in the next few weeks, it would be wiser to observe and wait for what $NIKL might do next before jumping in. This stock is wise for growth pick since the mining industry could be a backbone to revive the economy as per the government of the Philippines. The demand from consumers globally is continually growing. However, it's best to wait for a consolidation, pullback, or a good entry near its support for a better risk-to-reward ratio. It would also be advisable to trade lightly and in tranches given that we're not yet out of the woods.
Once again, KUDOS to @smljoju for being this week's featured trader! Enjoy your 14-day InvestaPrime Access and continue to be an inspiration to the trading community.
---
LIFETIME LEARNING on personal finance and investing?
Yes, you can have a lifetime access to our Exclusive InvestaFest Premium Recorded Videos PLUS a Limited Edition Investor Shirt when you collect raffle tickets to join the #InvestorDay this August 8!
Earn more tickets by accomplishing tasks on the prizes tab of the Investa app. More raffle tickets, more chances of winning! 
Invest and win with the Investa app!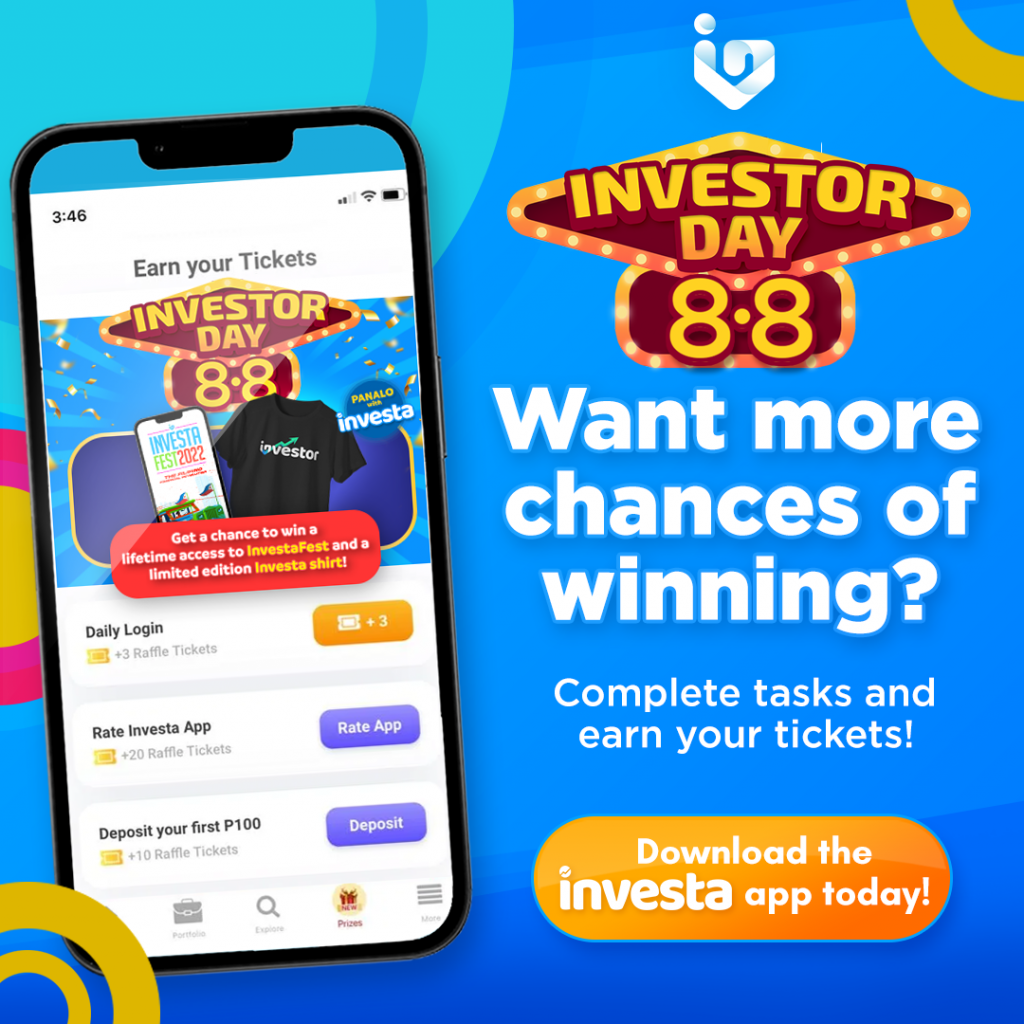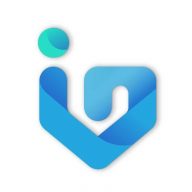 Investagrams has helped thousands of Filipinos all over the world on their stock market journey. Now, we're aiming to help thousands more! Follow us on InvestaDaily for investing tips and stock market advice to help you reach your first million.