IT'S OFFICIAL: Investa partners with one of the Top-Performing fund management companies in the Philippines — PhilEquity Management Inc. 
Last Nov 15, Investa held the last episode of its 3-part series called The Feeling is Mutual: Finding your Perfect Mutual Fund Match. And for the final installment of the investment learning series, Investa was joined by the Independent fund management company — PhilEquity Management. 
Joanne Marquez, Marketing Lead at Investa, kicked off the live event by giving an overview about how Mutual Funds work. She also added that different mutual funds serve different kinds of investors. She further discussed the diverse PhilEquity funds and their performances over time.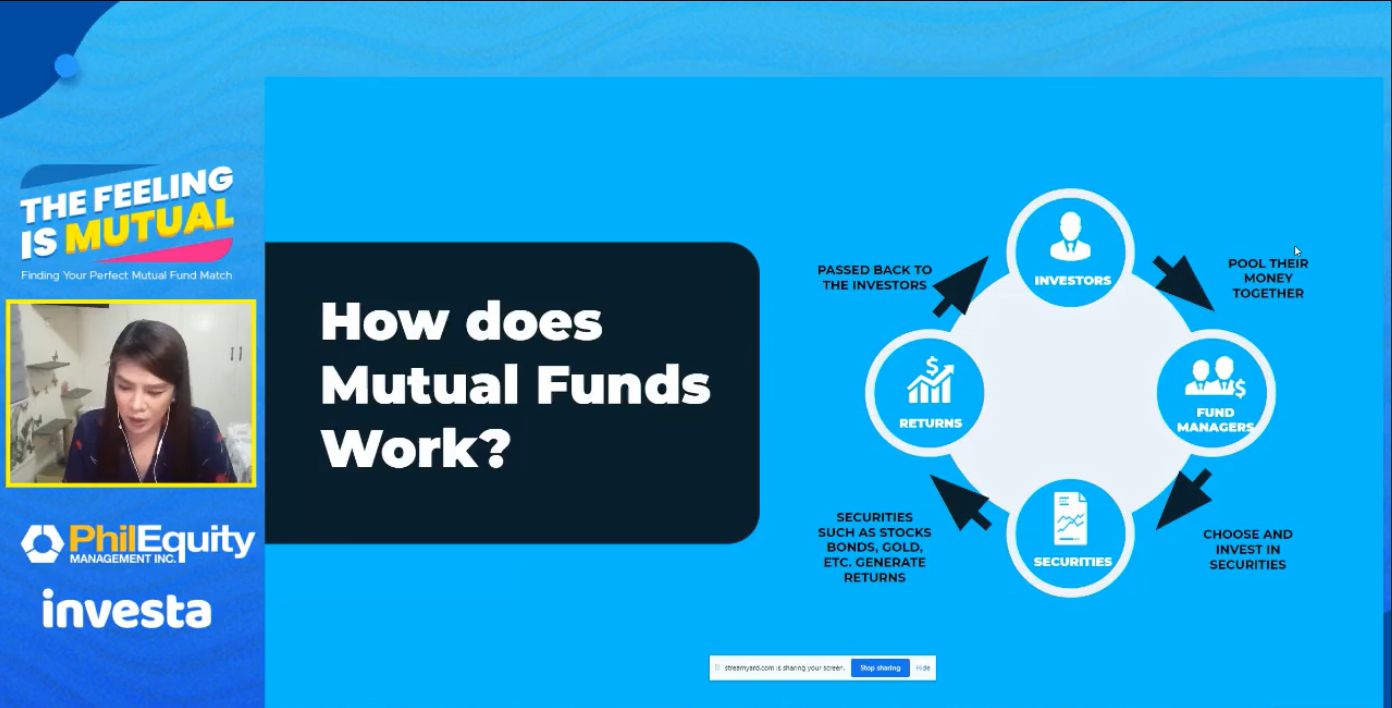 Investa CEO, JC Bisnar, continued the livestream by giving some extreme scenarios relating to investing. He discussed how people lost so much during market crashes like the Great Depression. However, looking at the big picture, long-term investments like Mutual Funds still can grow over time. 

"Kahit na nakuha natin ang greatest depression… over time, nag-uptrend pa rin [the markets]. Because there is value creation. As long as di nagsara ang bansa… then that value creation becomes revenues and earnings. Then those earnings make companies' valuations bigger. Ang tanong na lang… what did you do during the market crashes?"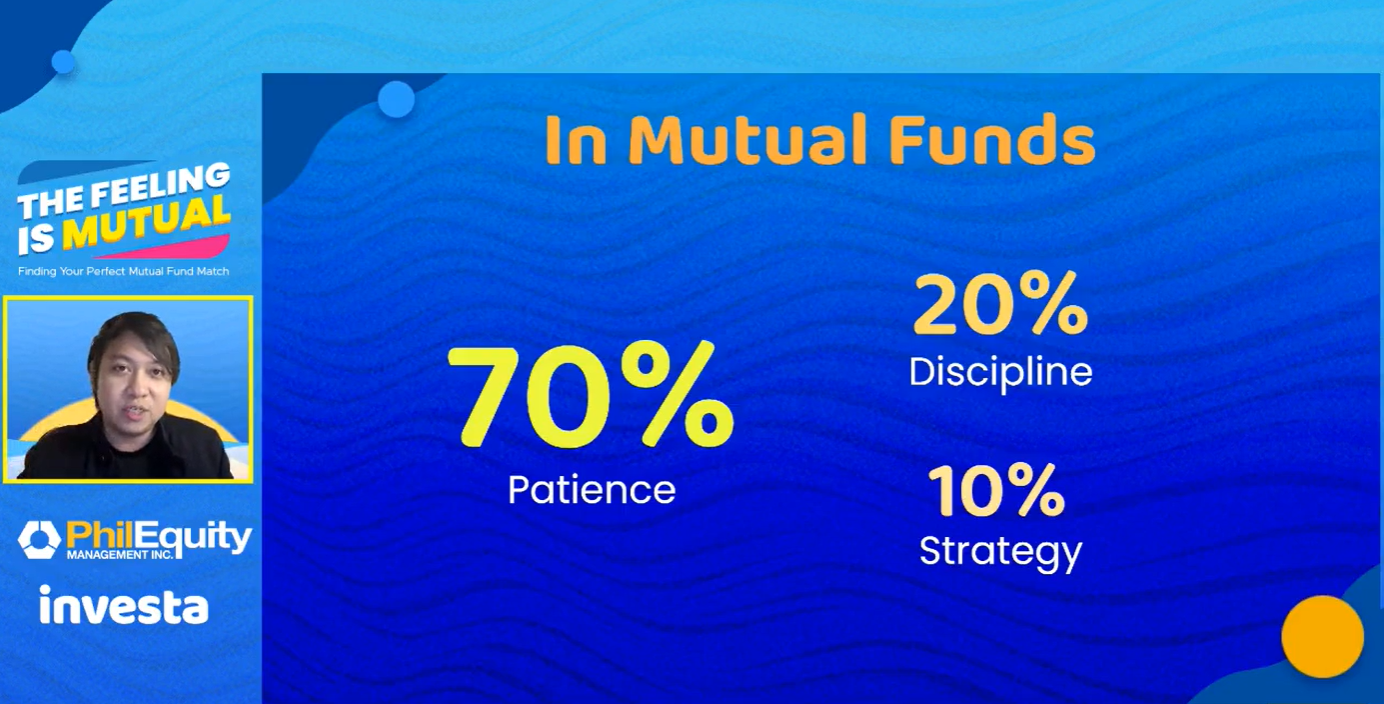 The event moved forward with the special participation of @marksenpai26, a financial content creator from Tiktok. He discussed how saving alone could not free Filipinos from financial burdens. Investing is the way, he implied. 
Finally, the main segment of the learning session has begun with the appearance of one of Investa's partners — PhilEquity Management. Darlene Sy gave a brief introduction about PhilEquity's fund management journey. She mentioned that the company started way before the term Mutual Funds were familiar to many Filipinos. It has become one of the pillars of fund management in the country. And over the years, PhilEquity has proven to be one of the best and top performing fund management companies in the Philippines.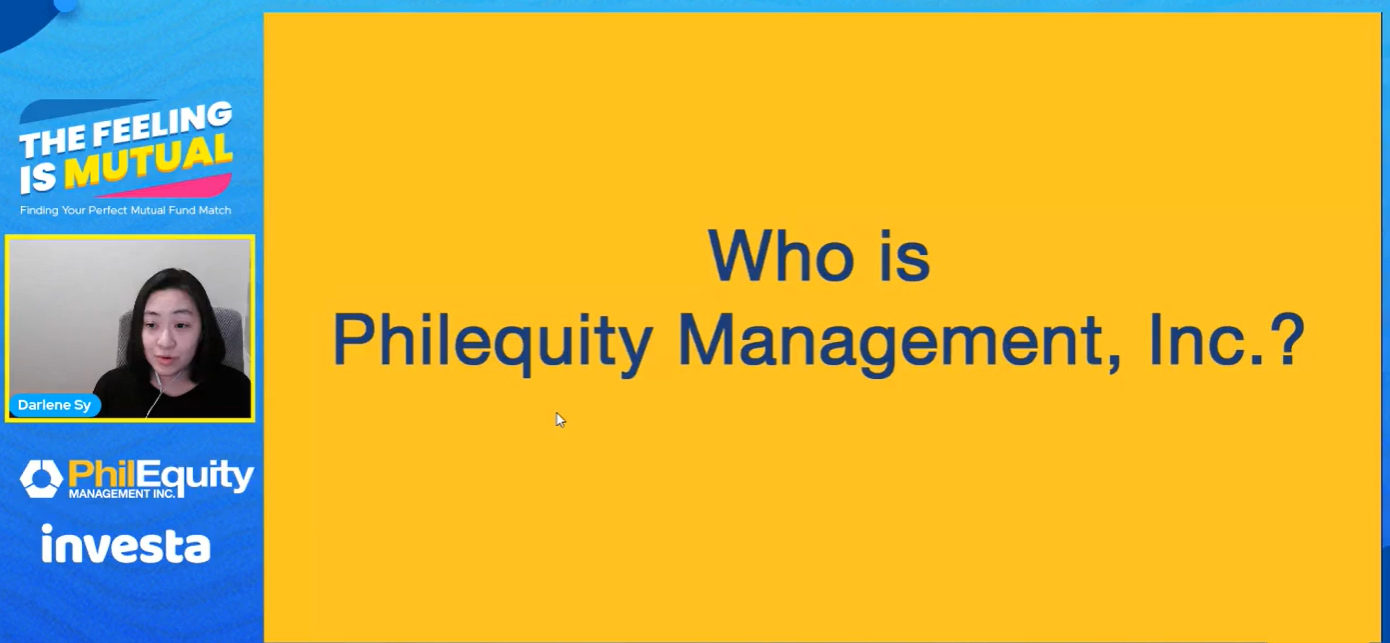 The learning episode was also graced with the presence of PhilEquity Vice President, Miguel Agarao. He discussed different funds for different risk appetites. He also boasted about their funds' performances over the years all because of the heavy commitment of their fund managers.

"You will never find a mutual fund where the fund managers are heavily invested in their own mutual fund," Agarao confidently stated.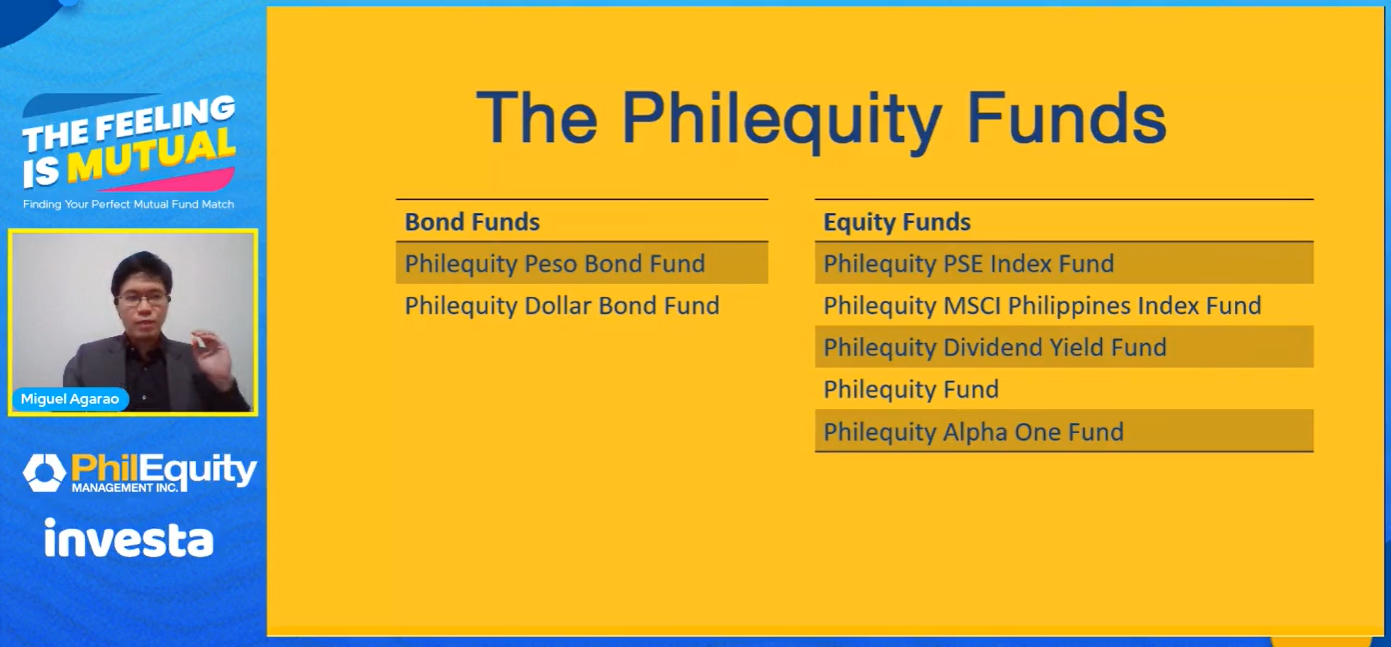 The two parties were gathered once again to seal the partnership through a virtual signing, as seen below.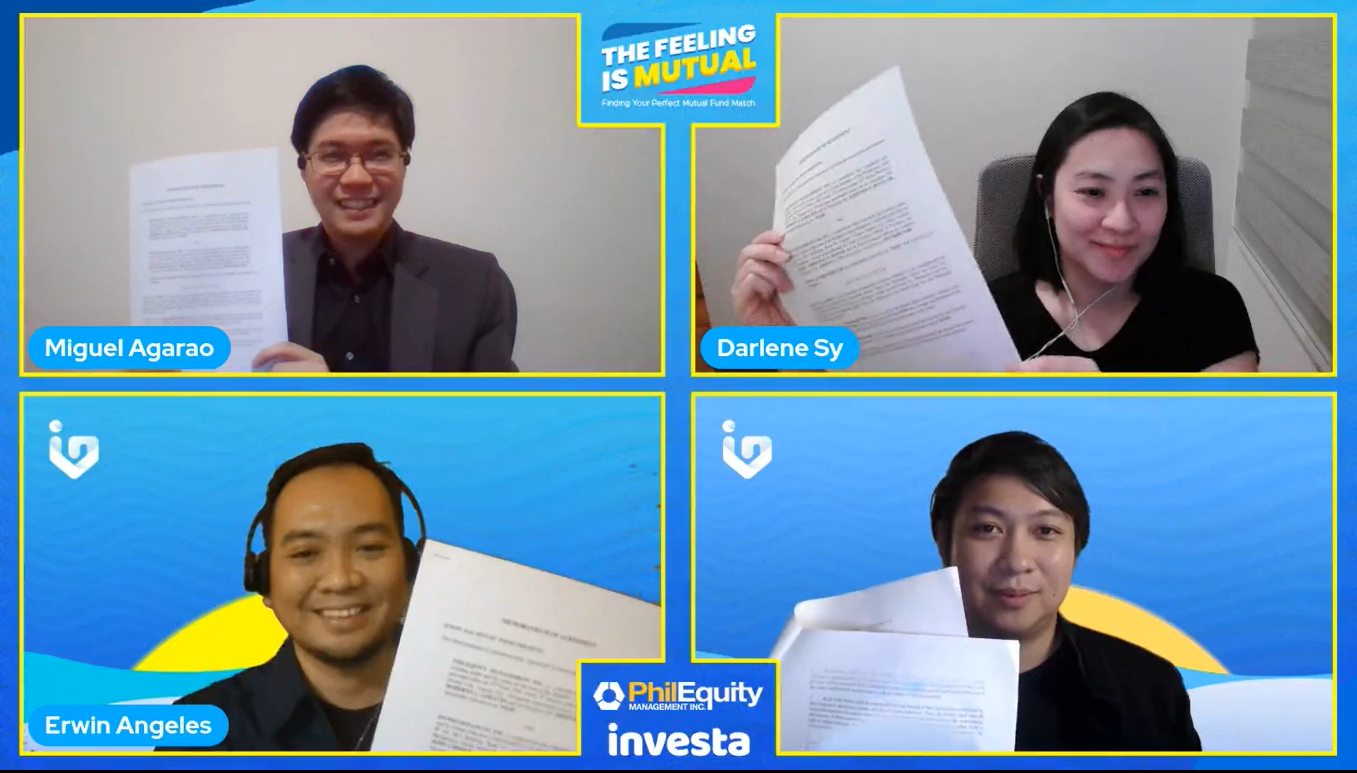 Investa is now officially partnered with the three biggest fund management companies in the Philippines — PhilEquity Management Inc (PEMI), BPI Investment Management Inc (BIMI), and Sun Life Asset Management Inc. (SLAMCI) just to bring financial inclusion and affordable investing to millions of Filipinos.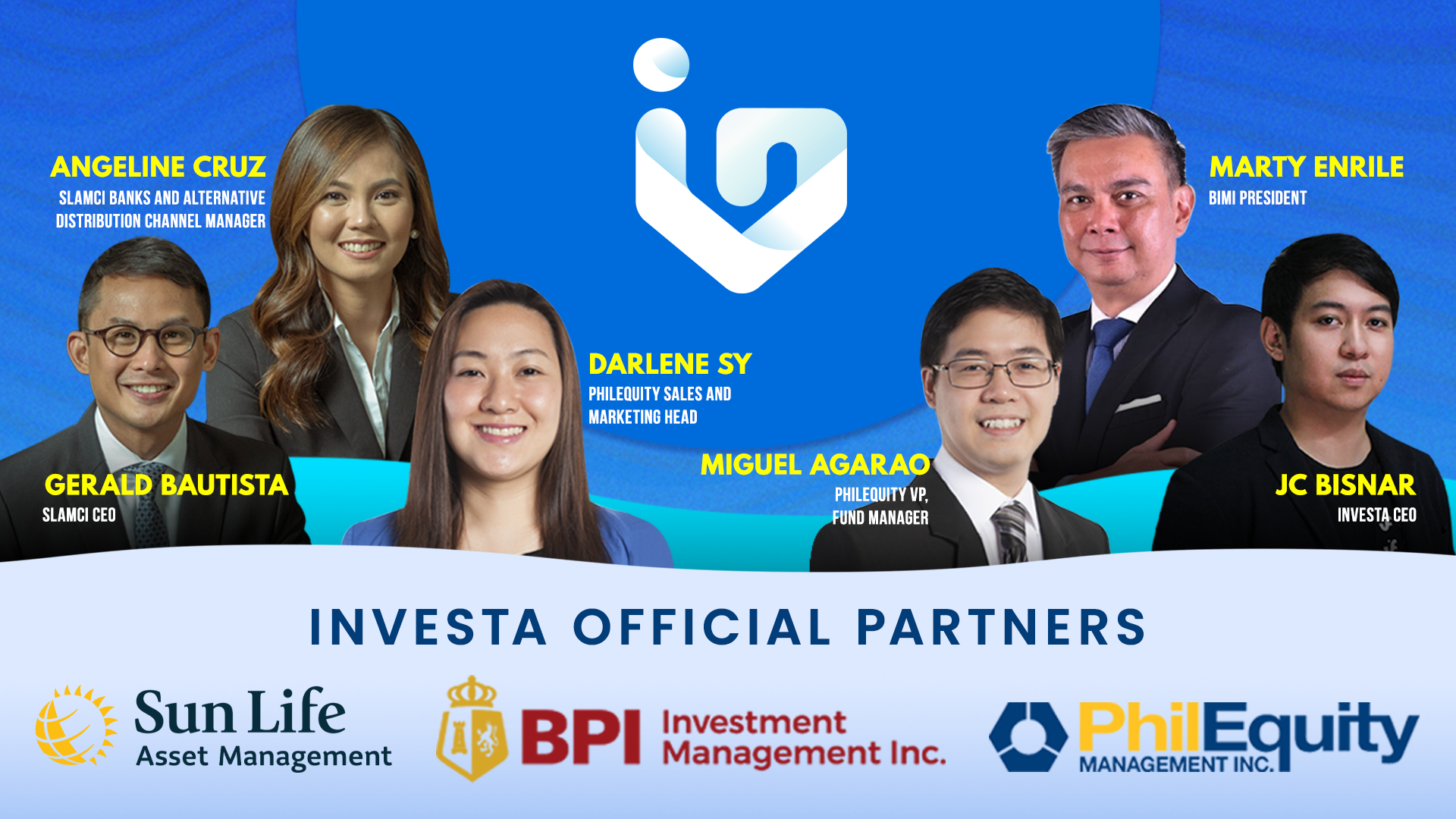 Diverse funds for diverse financial goals, FOR ALL FILIPINOS, can be enjoyed in #TheNewInvestaApp very soon. For more information about Investa, visit www.investagrams.com/investa.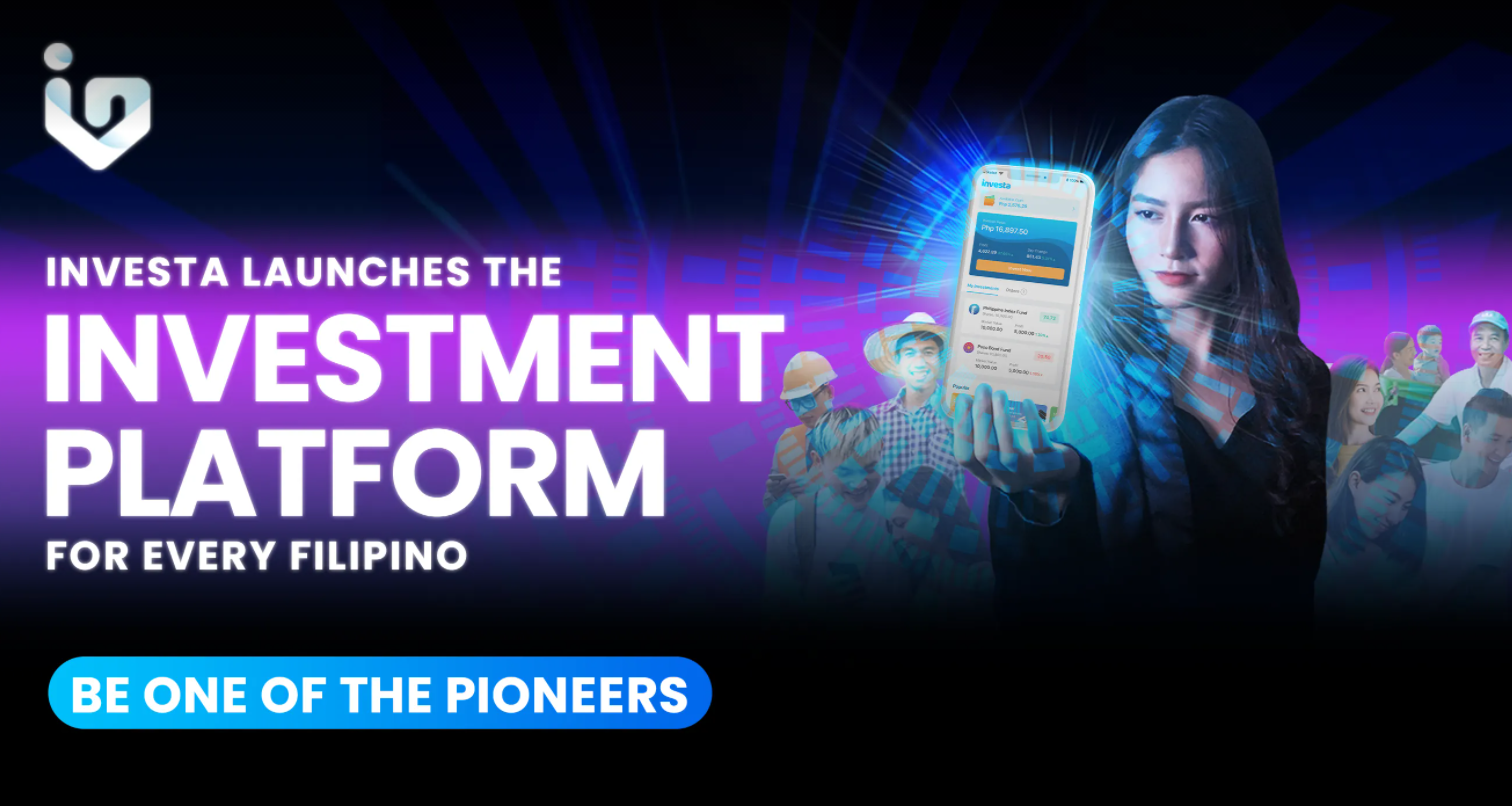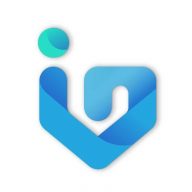 Investagrams has helped thousands of Filipinos all over the world on their stock market journey. Now, we're aiming to help thousands more! Follow us on InvestaDaily for investing tips and stock market advice to help you reach your first million.