IT'S OFFICIAL: Investa partners with one of the Top and Biggest Banks in the Philippines — BPI Investment Management, to bring financial inclusion to Filipinos.
Last Nov 10, 2021Investa hosted the second episode of their 3-part investment learning series named The Feeling is Mutual: Finding Your Perfect Mutual Fund Match. The livestream started with the Investa Ambassador, Deorie Caraca. She shared how important it is to never delay investing. She emphasized that the best time to invest is now because compounding is powerful. Even though an investor started with just a little, but started investing early, the profits will eventually grow.
Investa CEO, JC Bisnar, seconded Caraca's points. He discussed the misconceptions of many Filipinos about investing. He said that we were taught to let our money grow in a bank. In hindsight, Bisnar recalled the moment he realized that the said teaching is false. It could take decades or centuries for our money to grow in a traditional bank.
"Instead na tinago mo yung pera mo sa baul for 5 to 10 years, kung sa Mutual Fund mo nilagay mas lumago na sana." Bisnar furthered his discussion by explaining the power of compounding and peso-cost averaging on our investments if placed in mutual funds.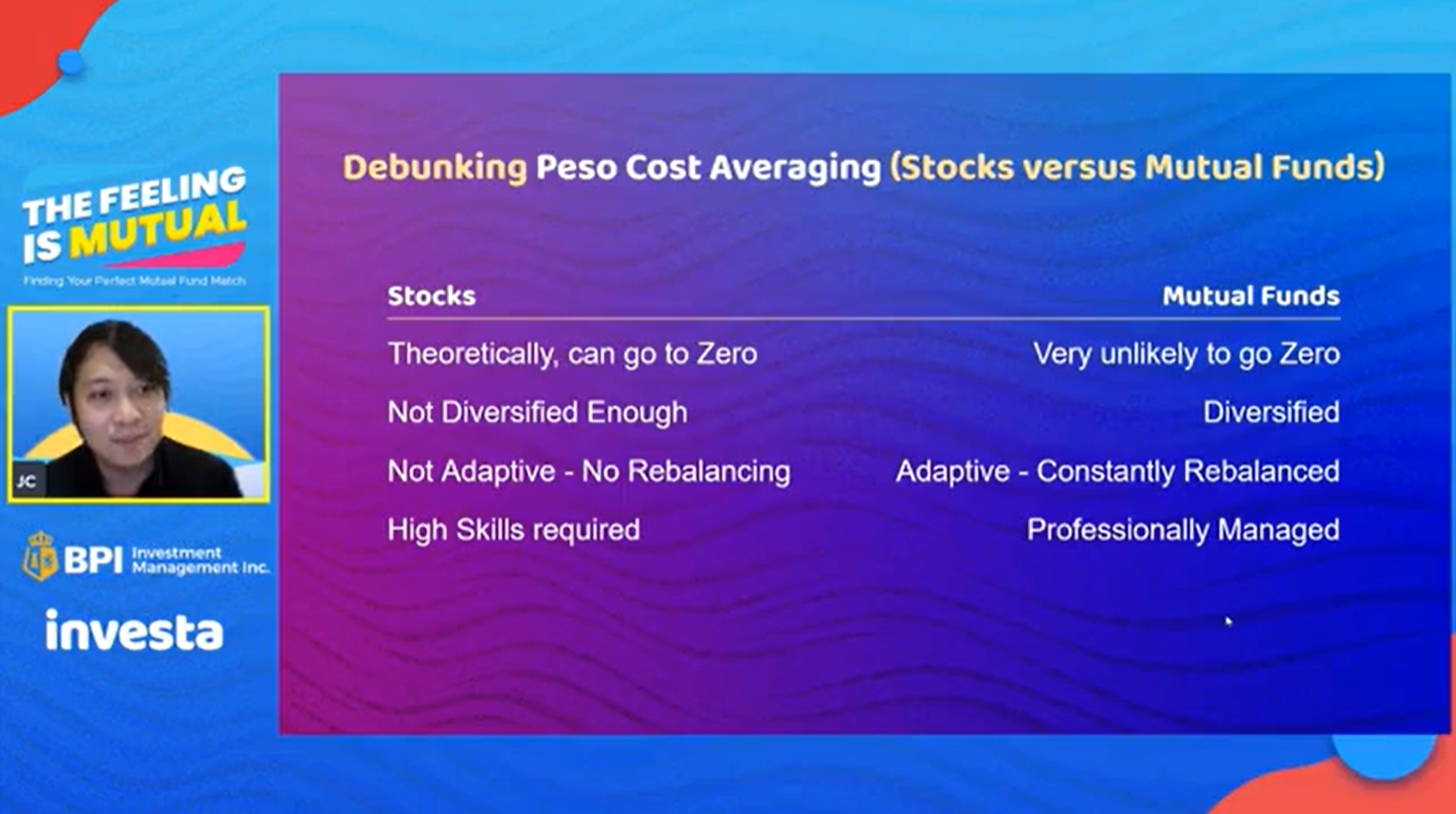 The live event continued with the special participation of our guest content creator, Joshua Salazar (@IamJoshSalazar on Tiktok). He generously shared his investing experience. He recalled how expensive investing was years ago. Investors needed at least 5 digit-funds to start investing. Now, he is thankful that through innovative apps and teams like Investa, investing is made more affordable and for every Filipino. 
Then, the learning session came to the main segment with the representatives from BPI Investment Management Inc (BIMI). Jan Bueno, BIMI Wholesale Distributor Officer, started the segment about the inspiration behind BIMI's effort. He shared that BIMI wanted investing to have these three pillars: prudent, accessible, and affordable. And all of those can be found in the trusted fund management of BIMI. Bueno continued his discussion by giving an overview of BIMI's different mutual funds.
Lastly, the President of BPI Investment Management Inc, Marty Enrile, took on the livestream. He showered Investa with good words about the app's efforts of pushing financial inclusion in the country. Enrile also discussed how he was confident with the new partnership of BPI and Investa.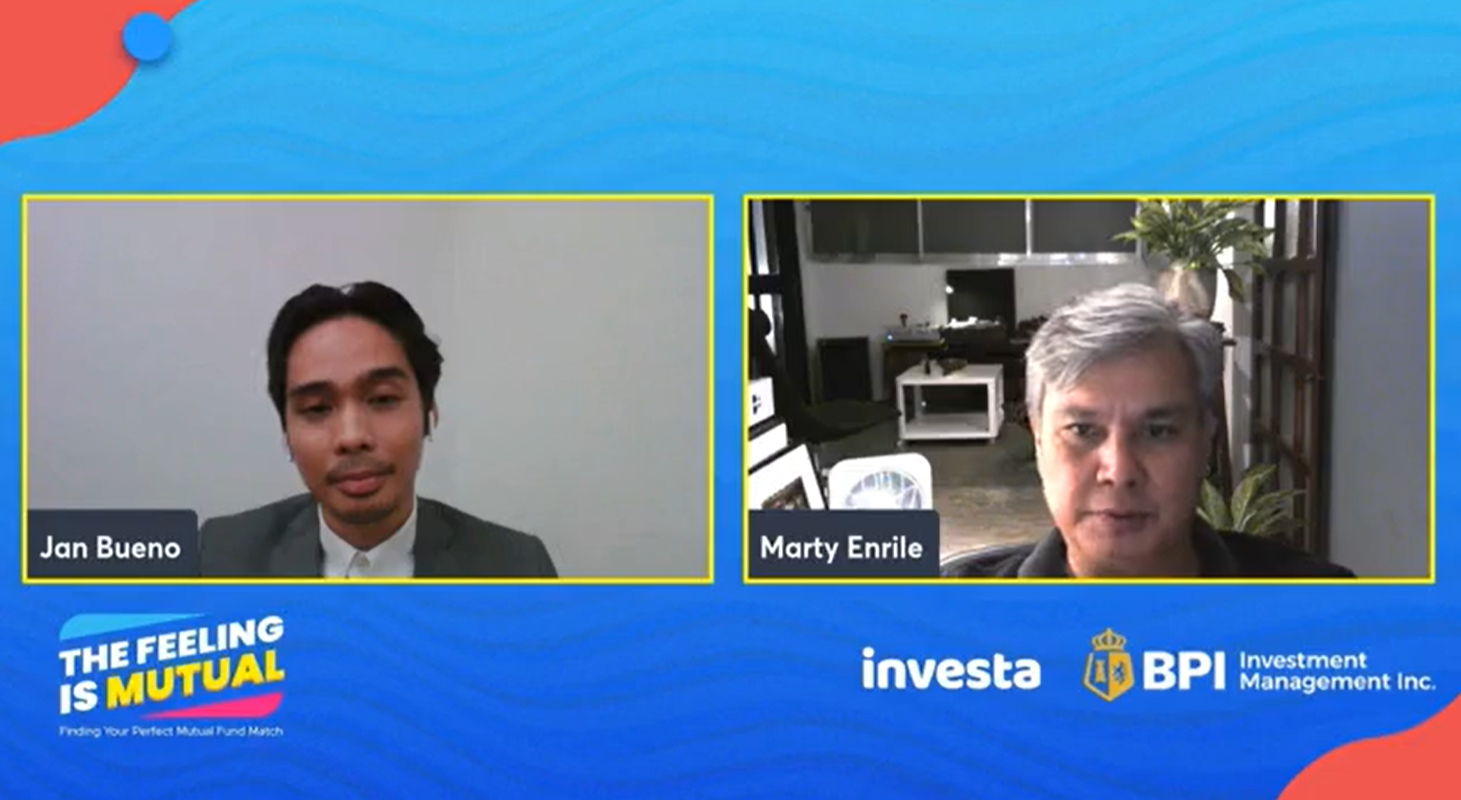 "This is our initial foray into a digital distribution na may app. And we purposely picked Investa because I looked at the platform, I looked at the user experience, ano ang mga natututunan ko dito. And for a long time stock market professional, the platform is actually very useful to me…I see the credibility in the information that I'm able to gather from Investa, and this is why BPI picked a partner that is equally credible to our institution and Investa is that platform." Enrile added. 
The two parties gathered together for the live question and answer portion, adding Investa's Operations Manager, Erwin Angeles to the livestream. Angeles discussed that with the partnership of Investa and BIMI, Filipinos' hard-earned money are rest assured secured and in good hands. 
Finally, the partnership was sealed with the virtual signing of the Memorandum of Agreement as seen below.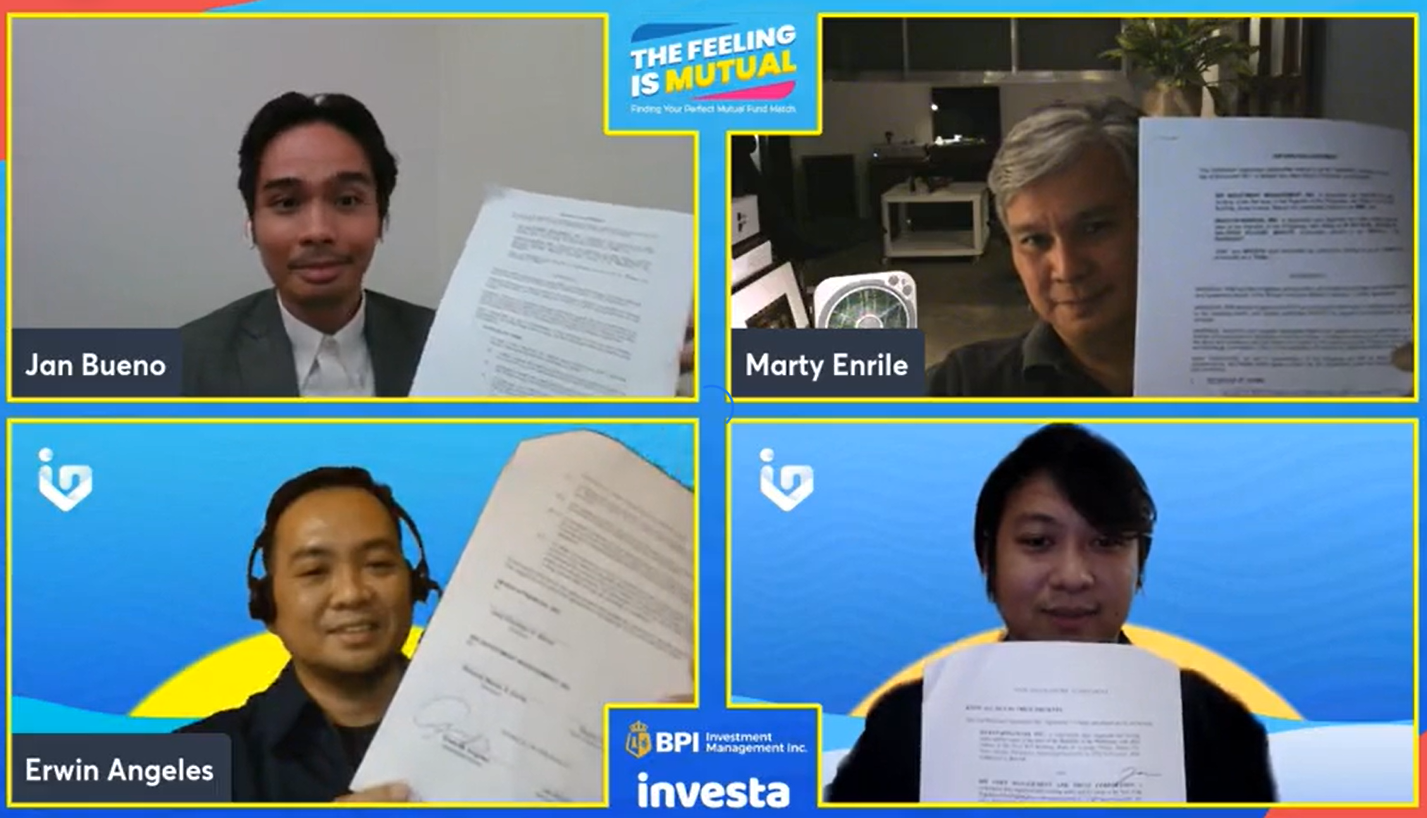 Before the episode ended, Marty Enrile gave a few parting, yet impactful words.

"That's something that we also want to see, financial inclusion. Lahat ng tao sana matuto mag-invest palaguin yung mga naiipon nila hindi lang yung may kaya or yung may risk appetite. Pero yung mga hopes and aspirations din na to live a better life. And I find that Investa is the right platform for that… We're excited for this venture and to see where this can go and how many lives we can touch and how many people we can help."
The three-part investment learning series will conclude on November 15, 7PM with Investa's another Top Fund Management partner, PhilEquity Management Inc. The New Investa App will be available for the public very soon. To get early access, visit www.investagrams.com/investa. 
---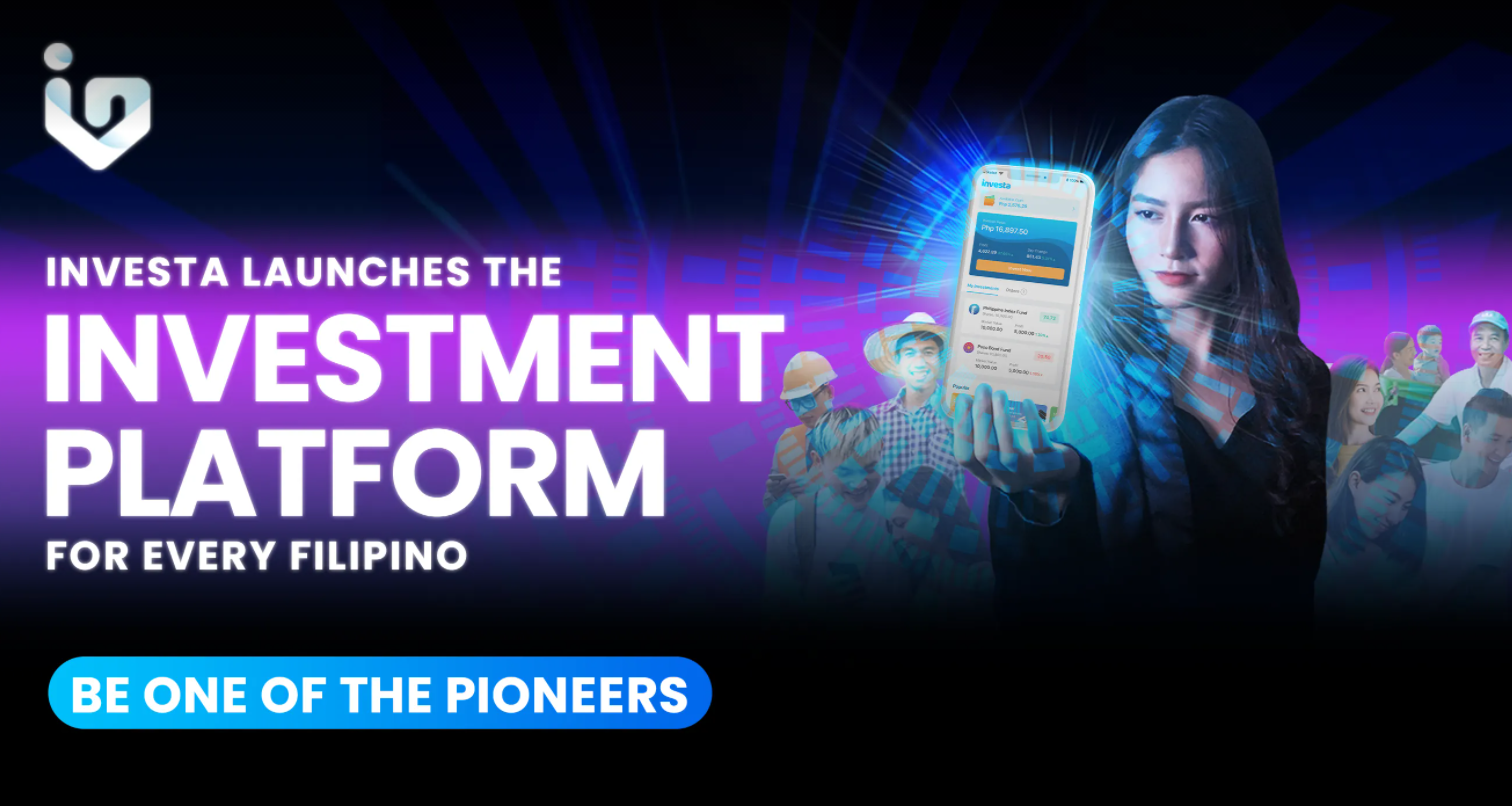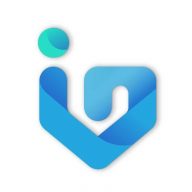 Investagrams has helped thousands of Filipinos all over the world on their stock market journey. Now, we're aiming to help thousands more! Follow us on InvestaDaily for investing tips and stock market advice to help you reach your first million.