We would like to congratulate our featured trader for this week: Oneshot a.k.a @franzjion!
One Shot was able to eye I-Remit, Inc. a 19 year old remittance company that is one of the top here in the Philippines. One shot a.k.a @franzjion, is a deadly breakout trader who actively contributes to the Investagrams community with his expertise in using Technical Analysis to predict and time entries just before breakouts.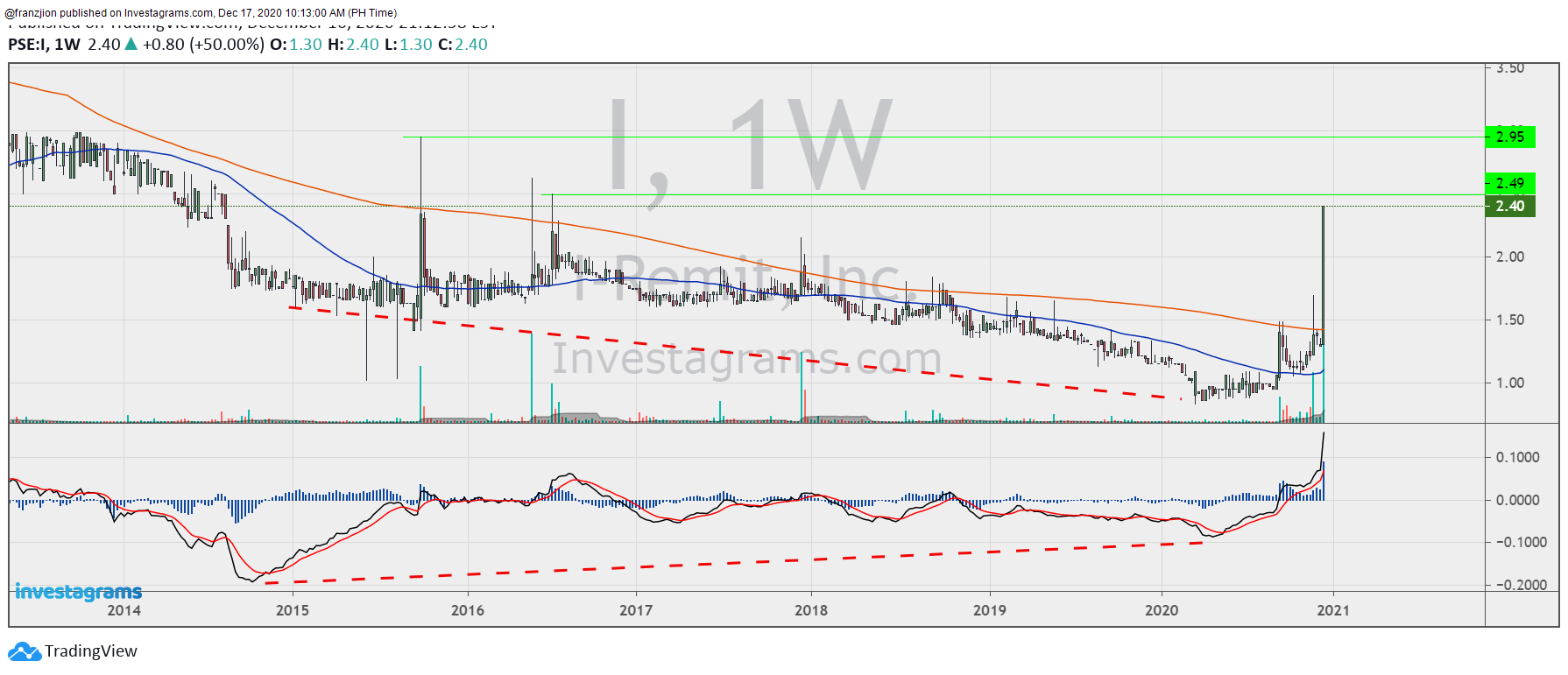 One shot had his sights on $I for a while before entering his position about a month ago. He skillfully used historical data since 2017 to perfectly time I-Remit's breakout from the very strong resistance level at the 4.00 mark.
He also utilizes fibonacci levels and historical peaks to forecast possible breakout levels that can be reached. Moreover, he uses MA Cross 50 and 200 to indicate possible starting breakouts. One shot's prediction is nothing short of skillful technical analysis as the price dipped down to the centavos before rocketing up and above the 2-peso level.
Besides $I, One shot also spotted breakouts from $APL and $FNI. He really has an eye for breakouts as his forecasts for the two are also spot on. One shot's philosophy is all about smart positioning and entry at safe entry levels and letting the price action do the work for him.
By entering at very low and safe entry levels, he minimizes risk as the stock has nowhere else left to dip. After entry, stop losses below the support level is set, with Take Profit levels around the Fibonacci levels he plotted. Trail stops are then implemented once the initial Take Profit level is reached, ensuring a risk free trade with unlimited upside potential.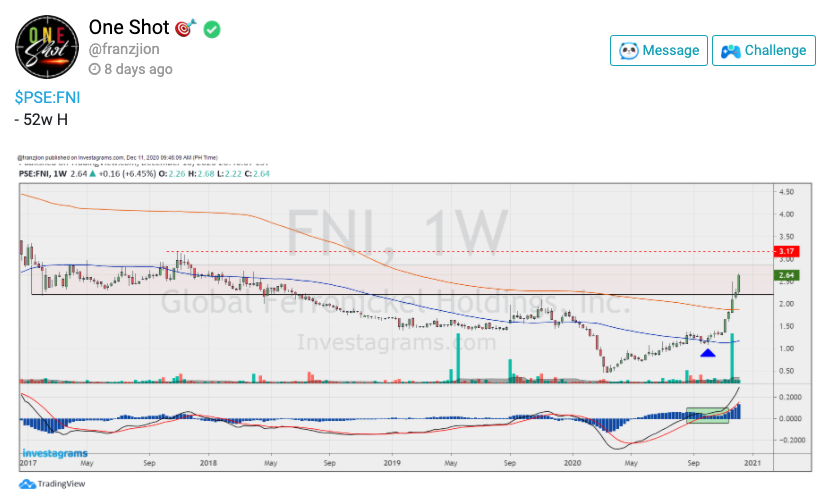 One shot is lethal with Technical Analysis in spotting breakouts, but he is nowhere near lacking in Fundamental Analysis. Fundamental Analysis is crucial for One shot to be one step ahead from other investors and entering a trade before a breakout. One shot displayed his Fundamental Analysis skills with $APL as he extracted news to support his prediction.
Congratulations to those who were able to profit from breakouts of $I, $APL, and $FNI, and kudos to One Shot a.k.a @franzjion. Your FREE 1-Month InvestaPRO is on its way!
---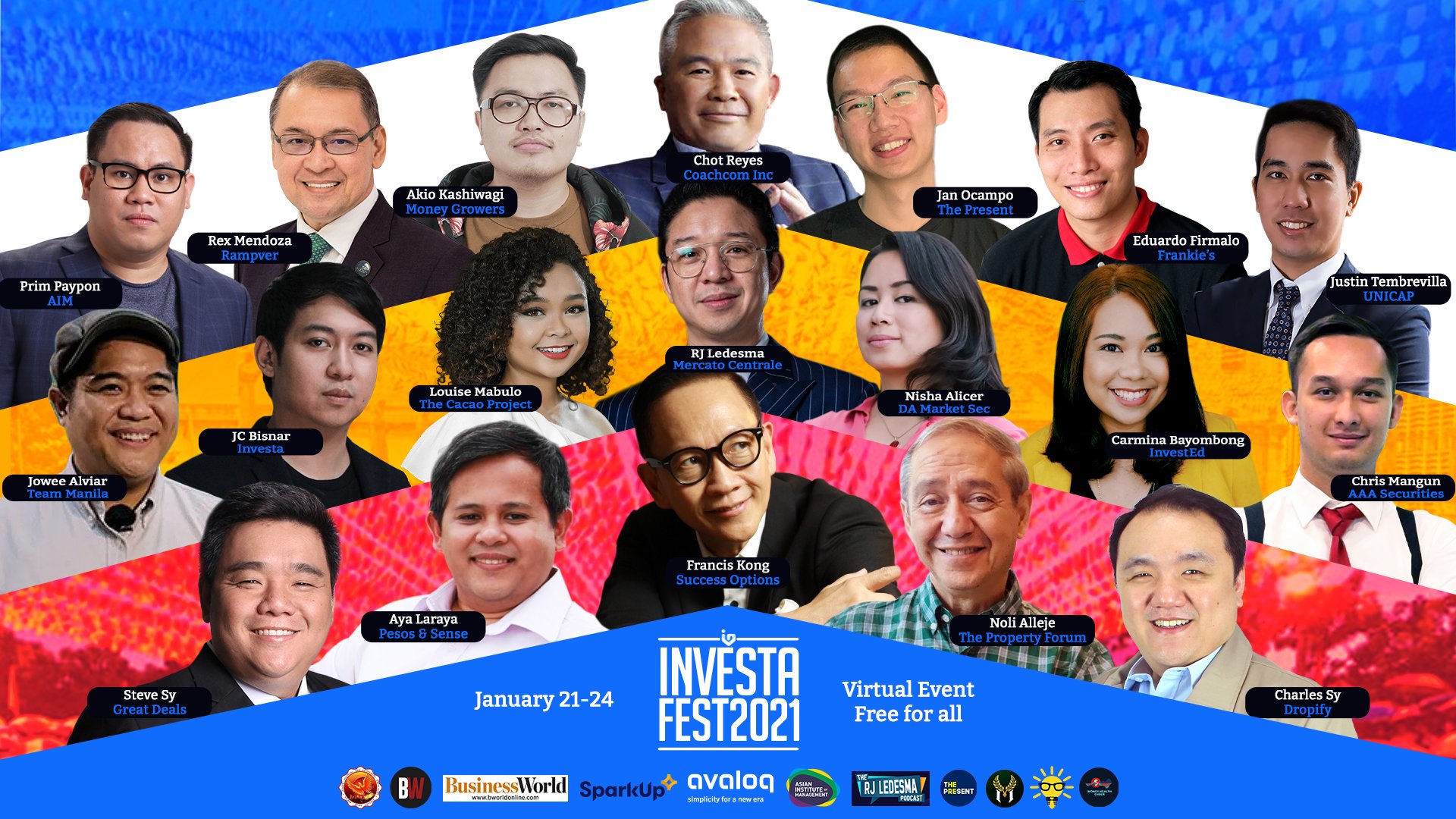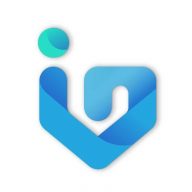 Investagrams has helped thousands of Filipinos all over the world on their stock market journey. Now, we're aiming to help thousands more! Follow us on InvestaDaily for investing tips and stock market advice to help you reach your first million.