Catch Francis Kong, RJ Ledesma, Coach Chot Reyes, and many other high-caliber entrepreneurs and traders in InvestaFest2021 — a once in a lifetime opportunity to learn straight from the experts for FREE! Register here: http://invs.st/InvestaFestJoin
What a year! We all know how challenging 2020 was. Almost every month, we faced another heartbreaking news. Many lost their jobs, their businesses, and even loved ones. Plus, the need to endure the long isolation due to home quarantines. Vision 2020 was so clear then until these challenges came. 
Babawi tayo — this is our heart when we were coming up with this event. Babawi tayo sa finances, sa business, sa career — Babawi tayo sa buhay! We want to give all of us a good footing as soon as 2021 starts. And what better way to equip ourselves against what the year will throw at us but to learn straight from the experts. 
Sama-samang uunlad — this is our reason that we made this event free. Investa's bloodline is to reach at least 10 Million Filipinos and teach them how to invest and become financially free. We believe that learning how to generate wealth and be wiser in finances must be accessible to all. And we are taking up a notch by giving you the best roster of speakers — ALL FOR FREE. 
InvestaFest2021, a FREE VIRTUAL EVENT FOR ALL, happening on January 21-24, consists of speakers coming from different industries to help you with diverse investments. We have Francis Kong and Coach Chot Reyes for holistic development; Steve Sy for E-commerce, RJ Ledesma for franchising, Noli Alleje for Real Estate, JC Bisnar for Stock Market, Jowee Alviar for Social Entrepreneurship and many more high-value speakers for various high-value topics. 
If you want to finally bounce back from the punches of 2020, then join InvestaFest and make 2021 your best year yet — now with a stronger heart and stronger finances. 
For more information, visit www.investagrams.com/investafest
---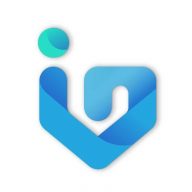 Investagrams has helped thousands of Filipinos all over the world on their stock market journey. Now, we're aiming to help thousands more! Follow us on InvestaDaily for investing tips and stock market advice to help you reach your first million.