As the local index is already hovering above the 7000 levels, it is guaranteed that multiple names have emerged from their respective consolidation phases.
Freedman (@babidi) successfully spotted one of those names — Global Ferronickel Holdings, Inc. or $FNI. This trader is an active member of the Investa community who boundlessly delivers his analysis of local stocks with the use of Classical Technical Analysis or merely price action.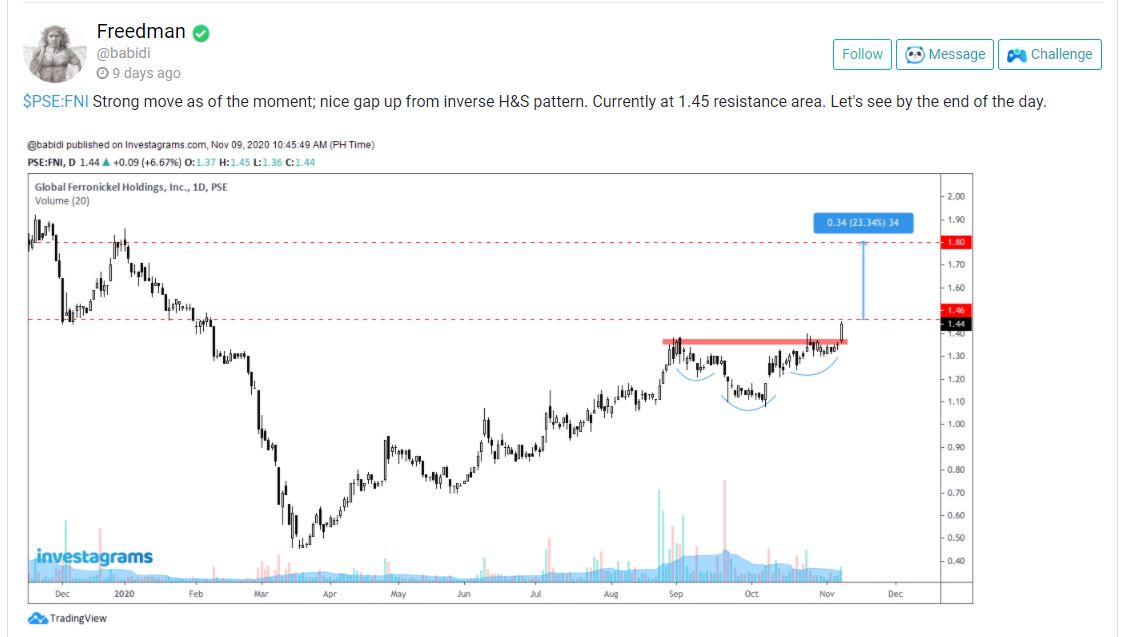 This stock formed a pattern known as the Inverse Head and Shoulders before propelling its way upward. The said continuation pattern was also supported with below average volume, which signifies a build up is occurring.
The breakout that happened last November 9, 2020 was supported with enormous volume that eventually led the stock into a new 52wkh at 1.81 pesos.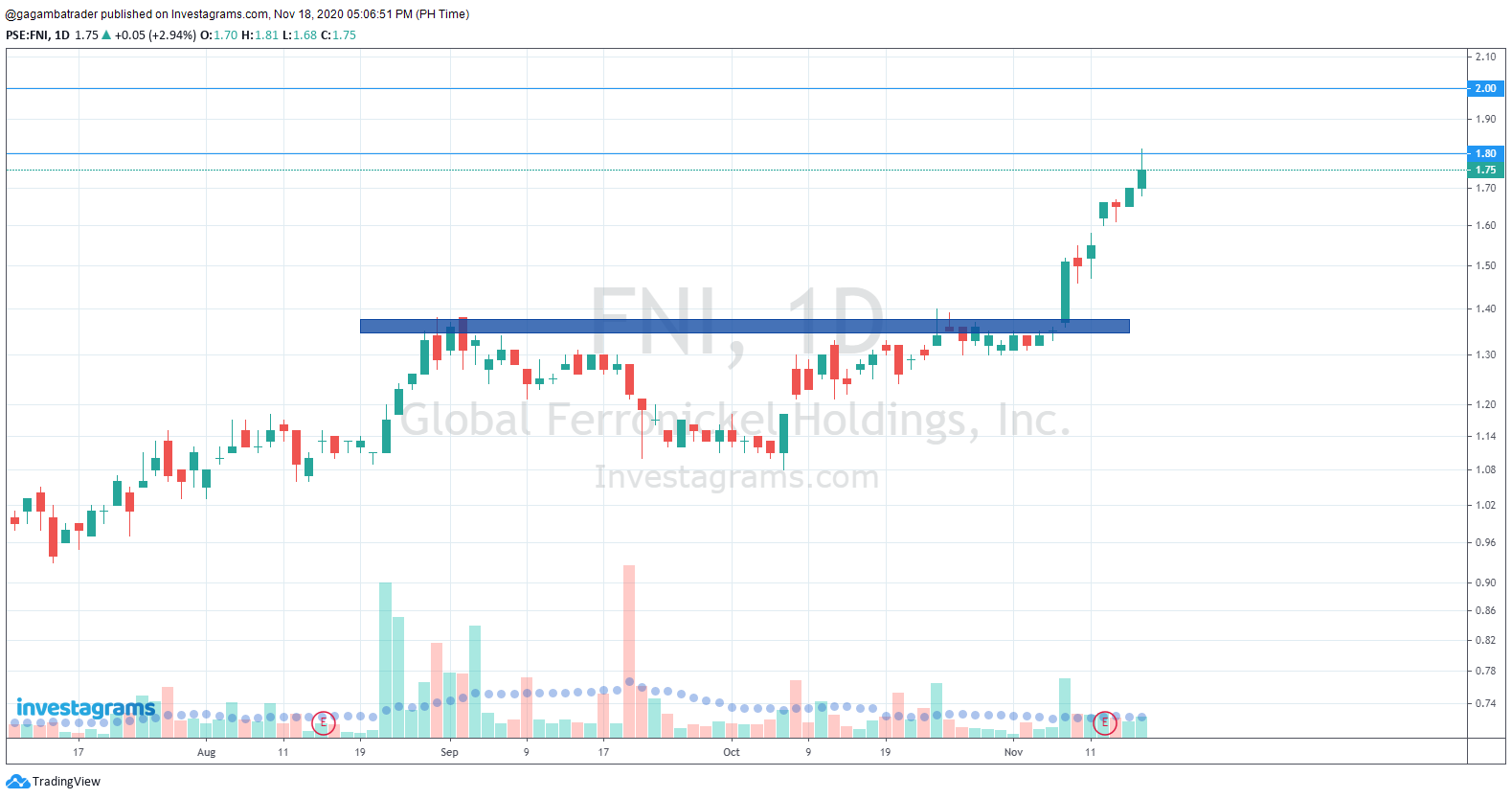 Two days after the initial breakout, the stock reported earnings at almost 100% gain, which aided the move higher. It is imperative for the stock to maintain at least the 1.6 levels and form a consolidation pattern from there. A said continuation pattern is needed so that it can serve as a force to ultimately break the 2-peso psychological resistance levels. 
It is a low-risk, high-reward trade, as the stop loss levels for the said breakout point of the consolidation pattern is around 1.35 (-4.3%), and the take profit areas could be the structural resistance at 1.8 to 2.0-peso area (30% to 45%).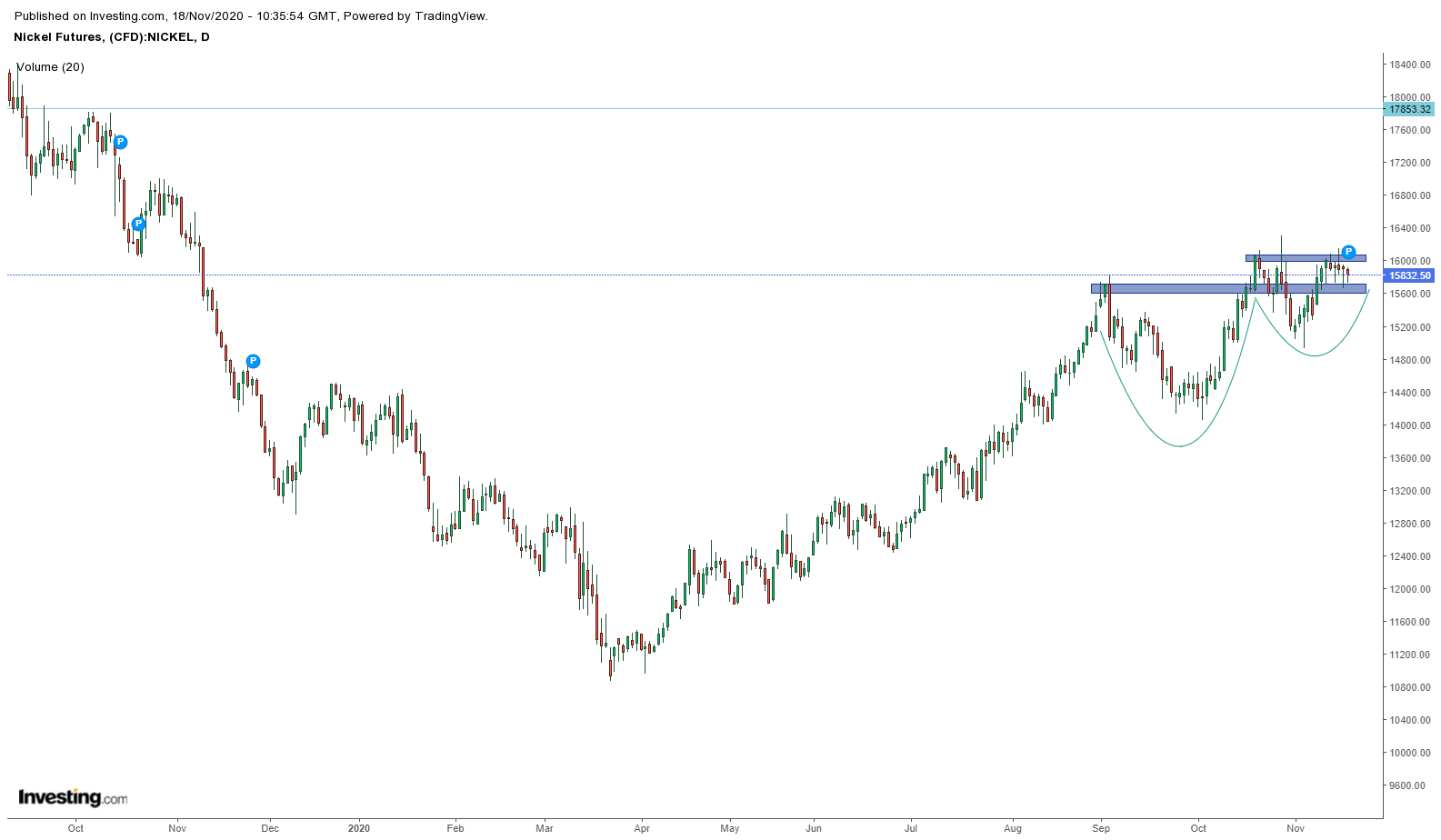 As the Nickel Futures point upwards, nickel stocks followed as well. It is imperative for the nickel futures to hold the 15500 levels to assert its dominance. A reversal is optimal for all nickel related companies to flourish, specifically reaching the 18000 levels.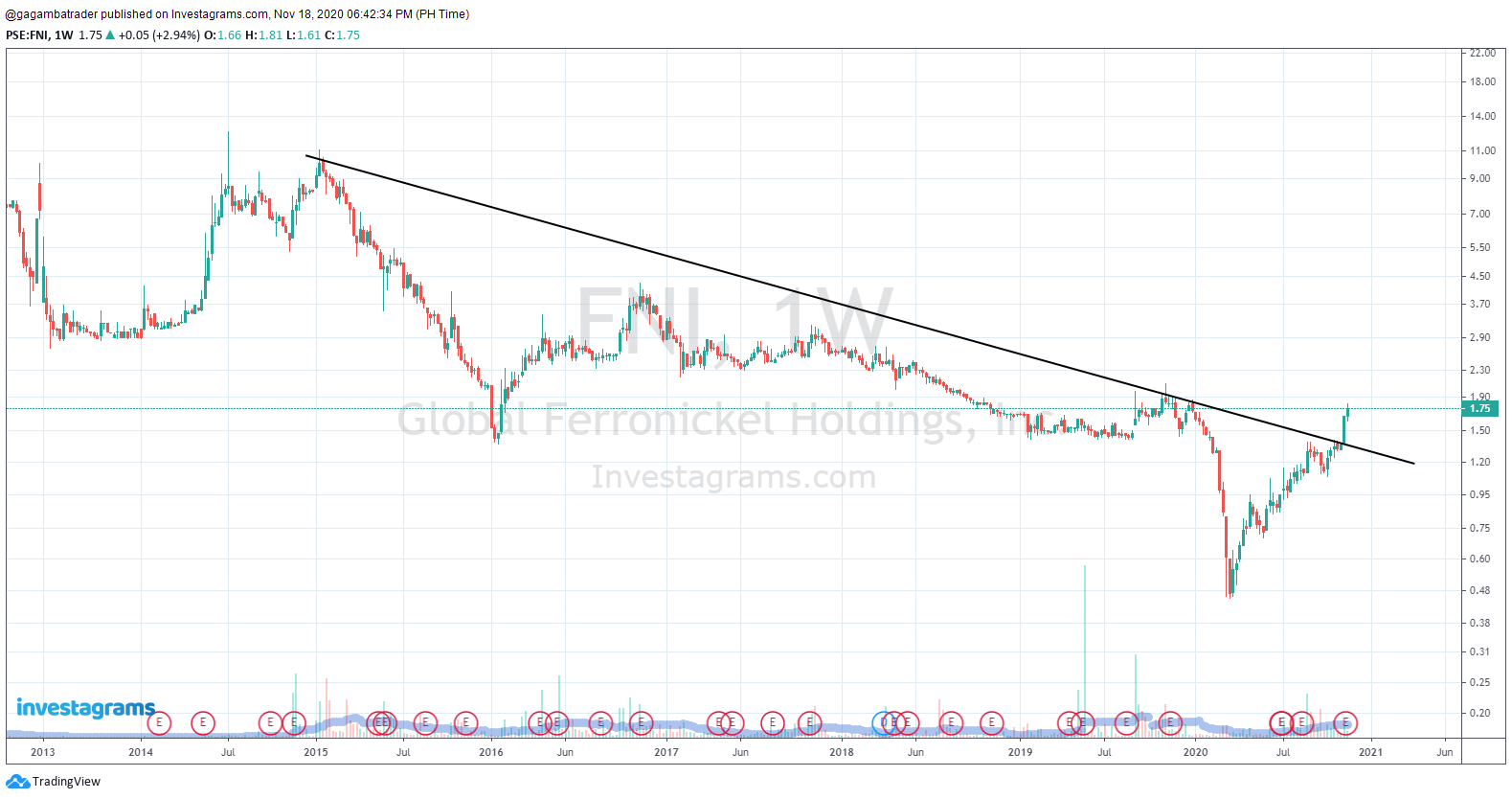 In the bigger picture, the weekly chart shows that the stock broke out of its downtrend line. In this context, the stock should hold above the pivot area at around the 1.4-peso area to prove its resiliency. 
Congratulations to those who were able to maximize $FNI's monstrous move. Lastly, kudos again to Freedman (@babidi) for sharing his trade analysis. Your FREE 1-Month InvestaPRO is on its way!
---
PREPARE FOR YOUR BEST YEAR YET. JOIN THE INVESTAFEST2021 FOR FREE!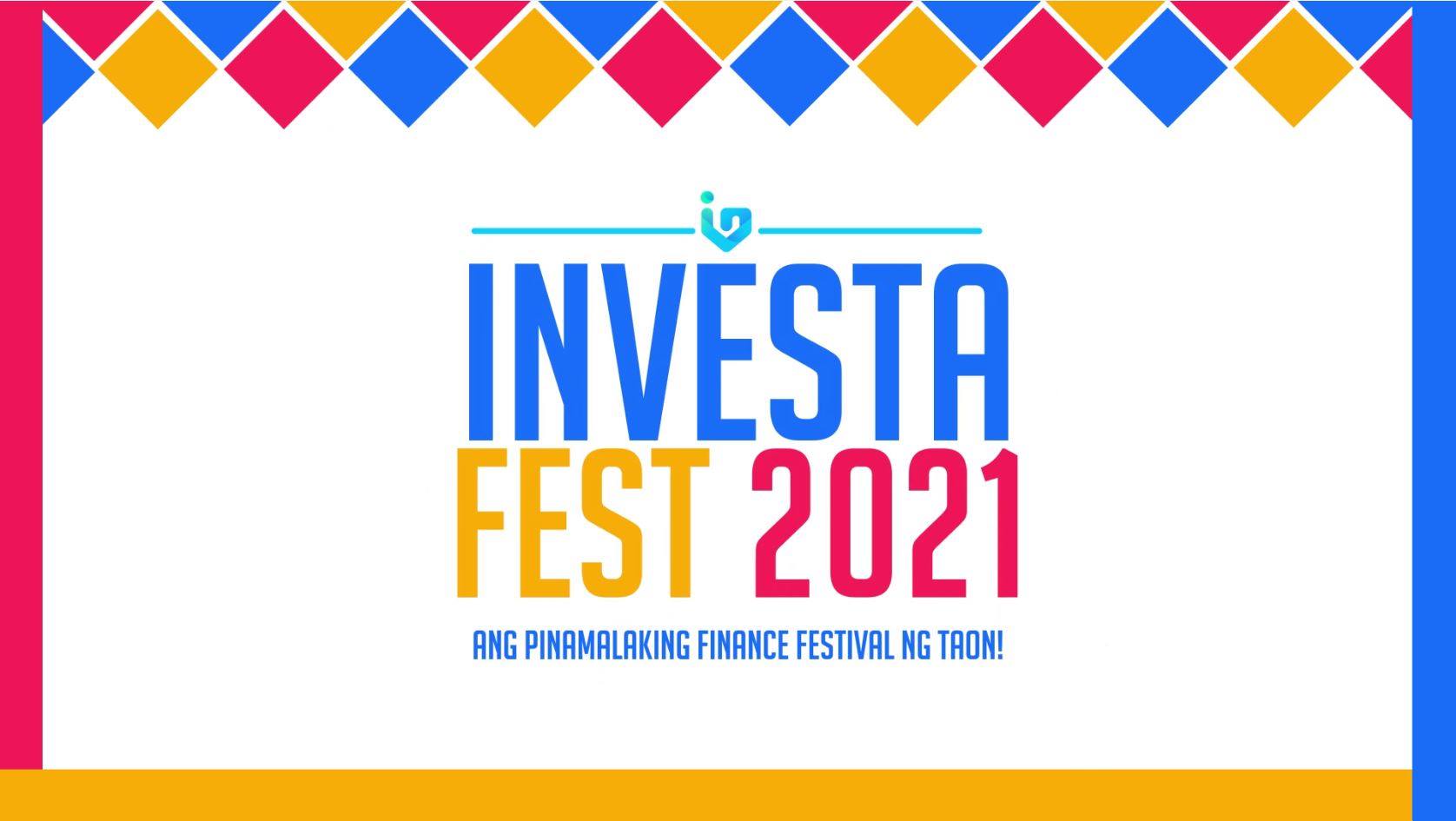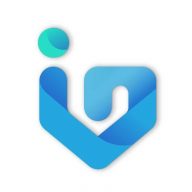 Investagrams has helped thousands of Filipinos all over the world on their stock market journey. Now, we're aiming to help thousands more! Follow us on InvestaDaily for investing tips and stock market advice to help you reach your first million.