Congratulations to BehindTheTrades for spotting a potential market leader as it continues to increase in price. $ROCK (Rockwell Land Corporation) has been moving in an upward channel that began last May 2019, he notes that the important resistance to break in order to make a bigger move is 2.35-2.37. For those who haven't seen his post, it was posted on our Market Wizards InvestaGroup. This is something the stock has already done and is now on it's way to retesting multi-year high at 2.78.
 Initial Spot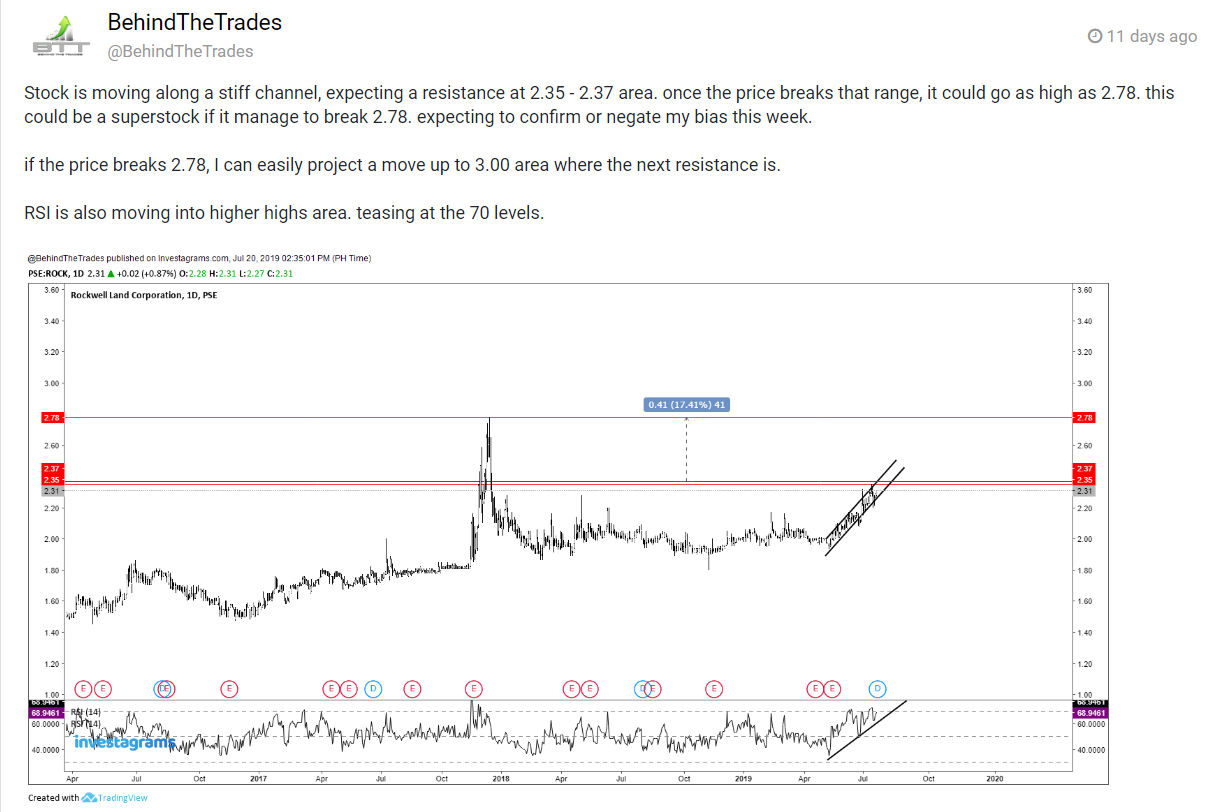 On Technicals

As the property sector has been and is continuously showing strength, $ROCK can be one of the beneficiaries from being in the leading sector of the year. After its 60% run up at late 2017, the stock has declined significantly and has remained dormant throughout the duration of 2018 and the first quarter of 2019. However, $ROCK has now begun to show some signs of strength as it has begun its climb on increasing volume. As highlighted by BehindTheTrades, if the stock can break 2.78, then we may see a potential swing to 3 pesos.
As $ROCK continues on its upwards channel, a conservative buy would be at its channel support at around 2.38. This is also its previous resistance, so we have a SnR flip in play. If volume will continue to increase in the coming weeks, then there's a big possibility that a bigger move towards 3 pesos may unfold.
On Fundamentals
Looking at its Fundamentals, $ROCK has been a solid company that's has consistently shown positive earnings. Also, as mentioned earlier, the stock is part of the leading sector of the year. Don't be surprised if we may see a move similar to what happened at the end of 2017.
Kudos again to BehindTheTrades for spotting a stock that has big potential that almost no one is watching! Your FREE one-month access to InvestaJournal is on its way!
These are the type of plays you can spot at our Market Wizards InvestaGroup, so you don't want to miss out. For those who are wondering how to be featured, you may visit this link and learn a thing or two. Good luck!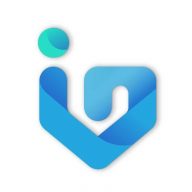 Investagrams has helped thousands of Filipinos all over the world on their stock market journey. Now, we're aiming to help thousands more! Follow us on InvestaDaily for investing tips and stock market advice to help you reach your first million.