We've recognized and awarded several traders in our community on a weekly basis for being able to successfully analyze through charts and create a trading idea for a specific stock that materializes while posting on a consistent basis. We have also recognized those traders in the community who have been a helping hand and have provided immense value to others in the form of their content and interaction.
First of all, why do we do this?
We consistently highlight traders in our community not as an ego booster, rather as an inspiration for others to share their learnings as well. We don't want only a few people teaching and sharing their insights on different stocks, we want the entire community to interact and help one another become a better trader. Through featuring a trader each week, we hope to encourage those who are just secretly lurking in their news feeds to begin sharing their own learnings and begin interacting with the community.
So, what do you need to do to become our next featured trader?
Your first option is to successfully chart a stock before it makes its advance, the following must be seen in your post:
1. Brief technical overview of the stock.
2. Significant levels the stock needs to break or bounce from before it makes its up move.
3. Resistances to take note of or good areas to sell a portion of the position.
4. Where to cut the position if ever the trade idea does not materialize.
5. Any catalyst or fundamental reasons for a possible price advance. (BONUS)
6. Post it in our Market Wizards InvestaGroup (BONUS POINTS x2)
Since you need the stock to go exactly as you charted it, you most likely won't get it right by charting only one stock. This is why you should scan and chart several stocks each day to increase the probability of becoming our next featured trader!
Your second option is to be a good member of the community, you must be seen doing any of the following CONSISTENTLY:
1. Sharing your knowledge or commenting on posts of traders who need help understanding a specific topic in regards to trading.
2. Posting content that provides immense value to the community.
3. Recommending videos or trading books that can help others improve as a trader.
4. Just by simply being a good person and helping those who want to grow further.
To our future featured traders, let's use the recognition to inspire and encourage our fellow community members to share and actively interact on the platform as well. One of the best ways to prove that you have truly learned something in any craft is when you have the ability to share it with other people.
Let's all do our part in creating a healthy community of traders that will help one another achieve financial success in the markets.
Good luck, everyone!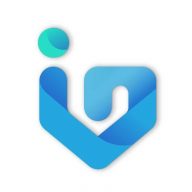 Investagrams has helped thousands of Filipinos all over the world on their stock market journey. Now, we're aiming to help thousands more! Follow us on InvestaDaily for investing tips and stock market advice to help you reach your first million.