Congratulations to our Featured Trader of the Week Magnum who was able to spot $ABA (AbaCore Capital Holdings, Inc.) a few days before it broke out from its 6-month high! Magnum noted that the momentum for the stock is still definitely towards the upside, while also highlighting the support levels, resistance levels, and an area where you can set your stops. Also, Magnum pointed out that if $ABA can break .83, which it did, the stock could possibly go for .89. Not only did it reach .89, it closed the week as high as 1.05 which made it as one of the top gainers last Friday, June 28!
Here's his $ABA analysis: https://www.investagrams.com/Post/Magnum/719686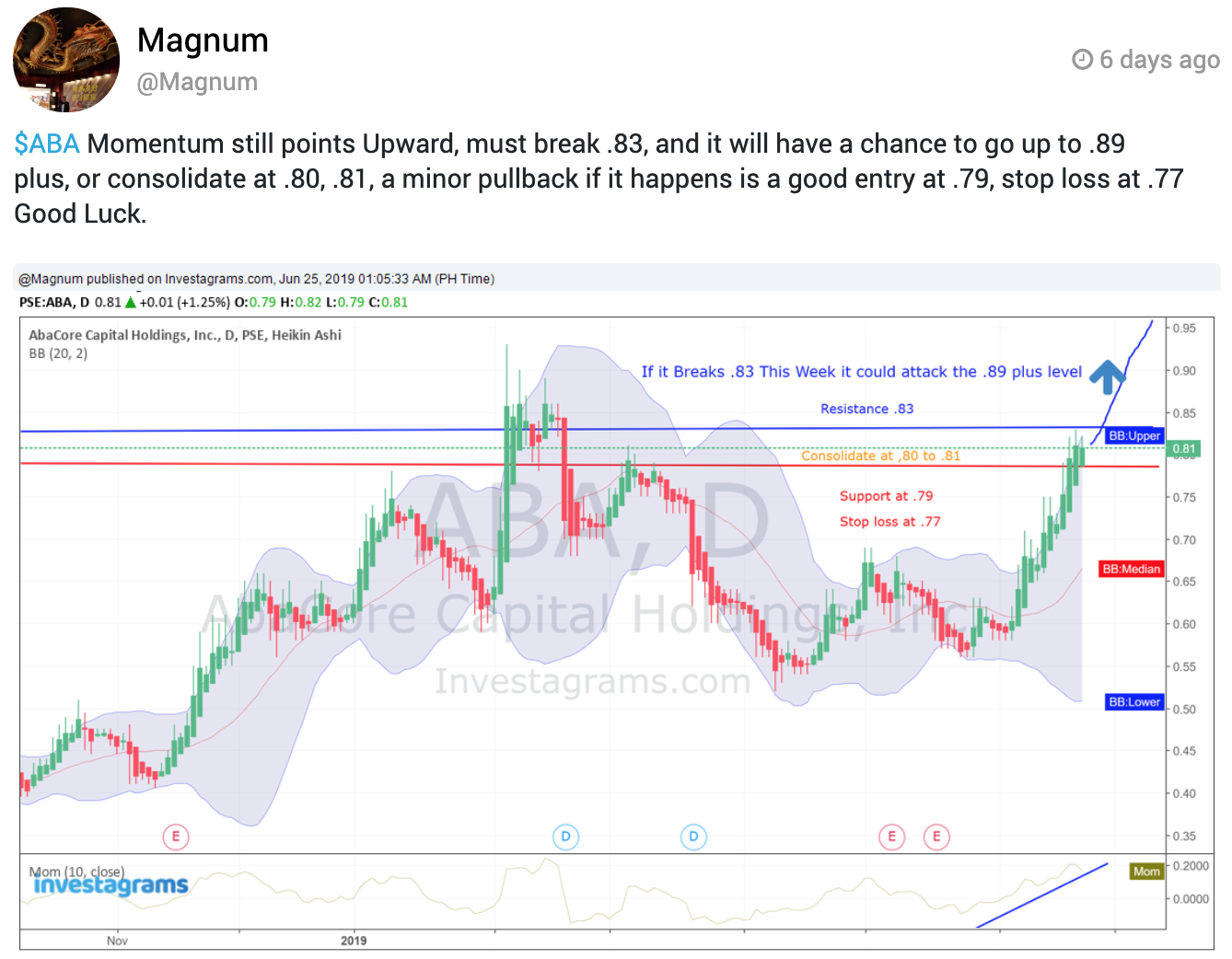 On Technicals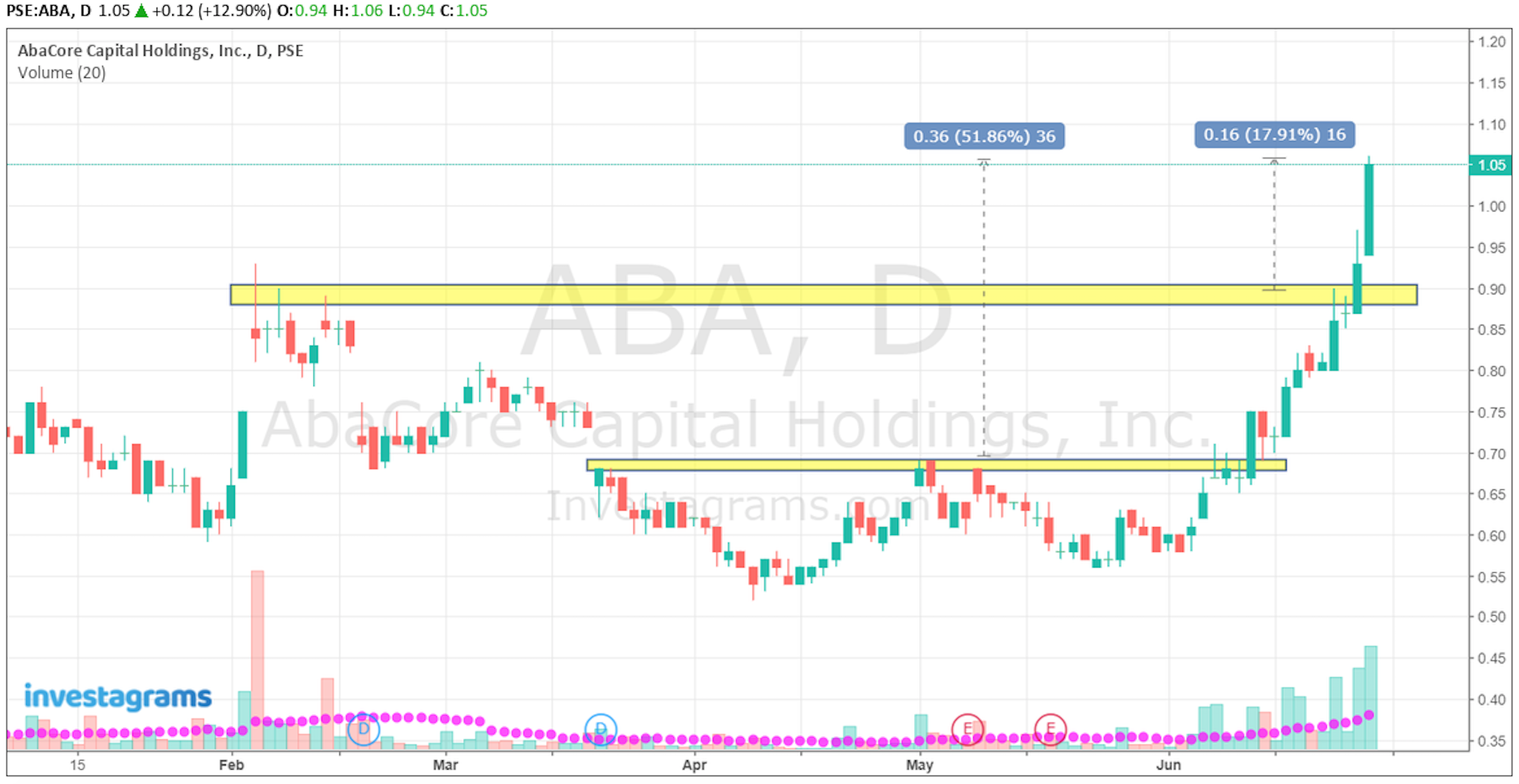 If you take a look at $ABA on the daily chart, you'll notice that there were only two optimal entries given. You could have bought at .70 when the stock broke the neckline of its double bottom pattern, or when it broke its 6-month high at .90 levels. More likely than not, there were many traders who missed out on this due to the volatility along with having a difficulty in spotting good low risk entries.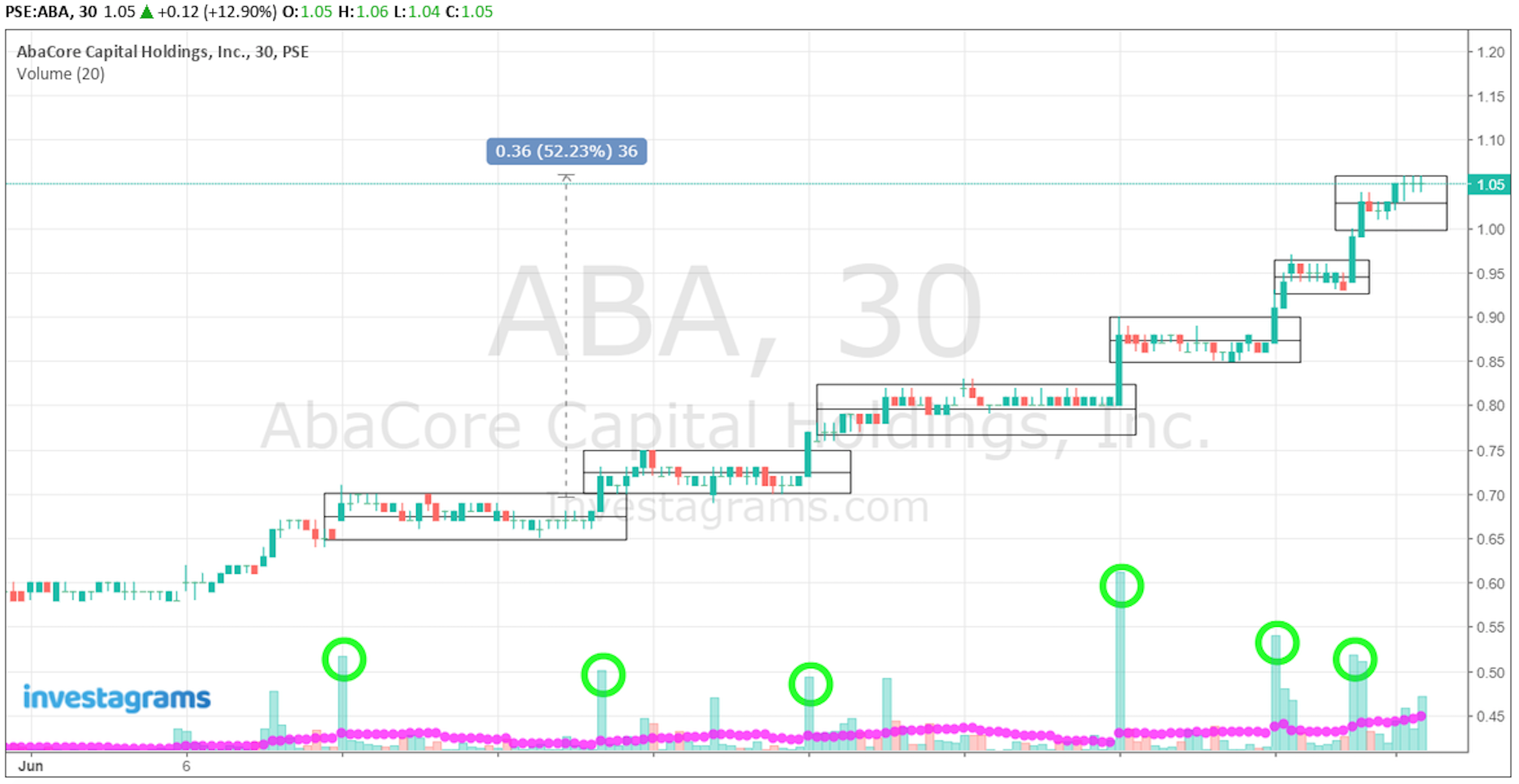 Whenever that's the case, you can look at intraday timeframe to see if there are possible entry points you can't see on a daily timeframe. Looking at $ABA's 30-minute chart, you'll notice that it went up in a staircase fashion. The stock simply consolidated or formed what's commonly known as a Darvas Box every time it broke out from a previous one. Also, every time $ABA broke out from its consolidation it was always accompanied with above average volume which makes the breakout more likely to continue rather than go back inside the box.
What's Next for $ABA?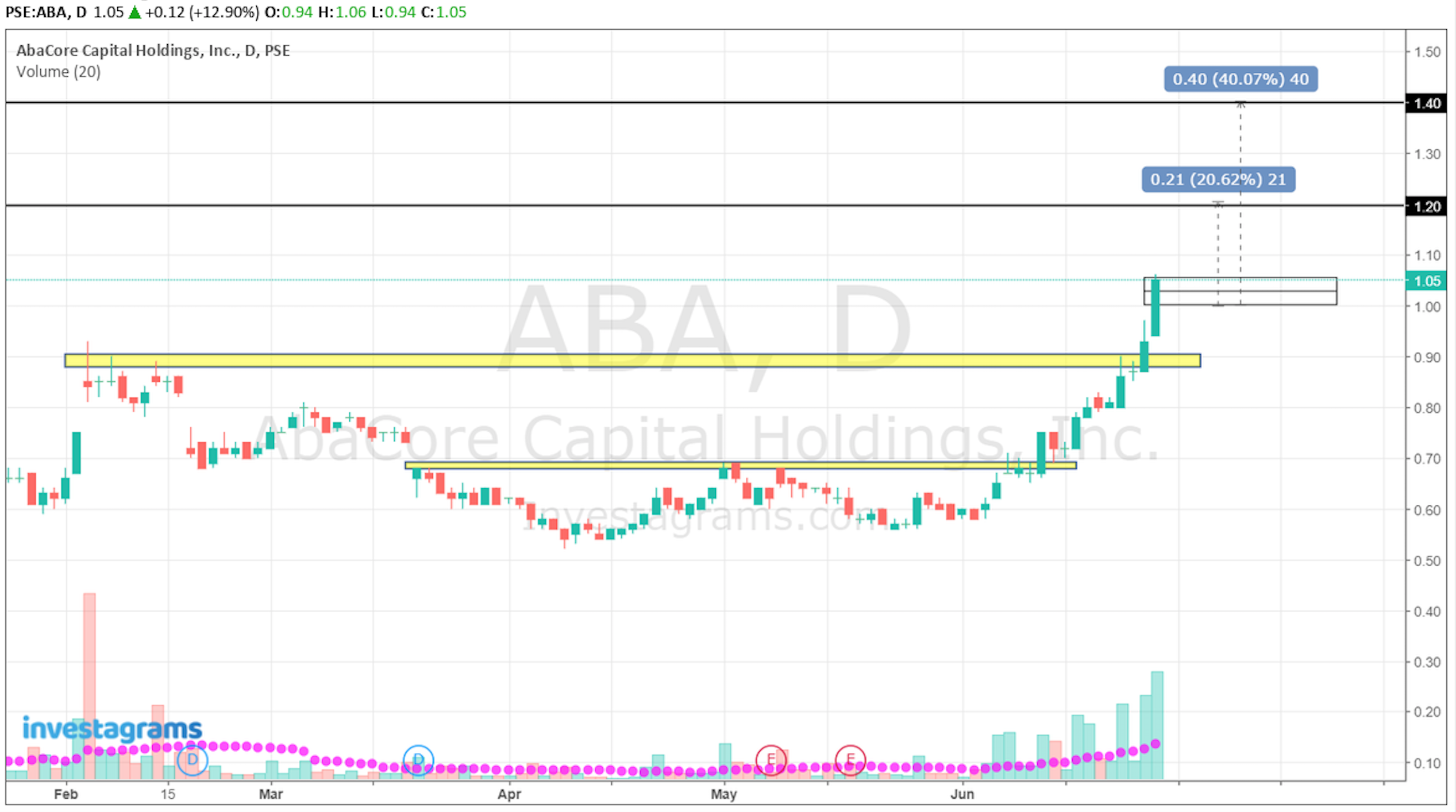 Is $ABA's move over? We can't tell for sure. After checking the InvestaJockey, many have been posting about how JP Morgan has been continuously accumulating shares of this stocks, so there may still be a bigger move that will unfold. See InvestaJockey results as of Friday, June 28: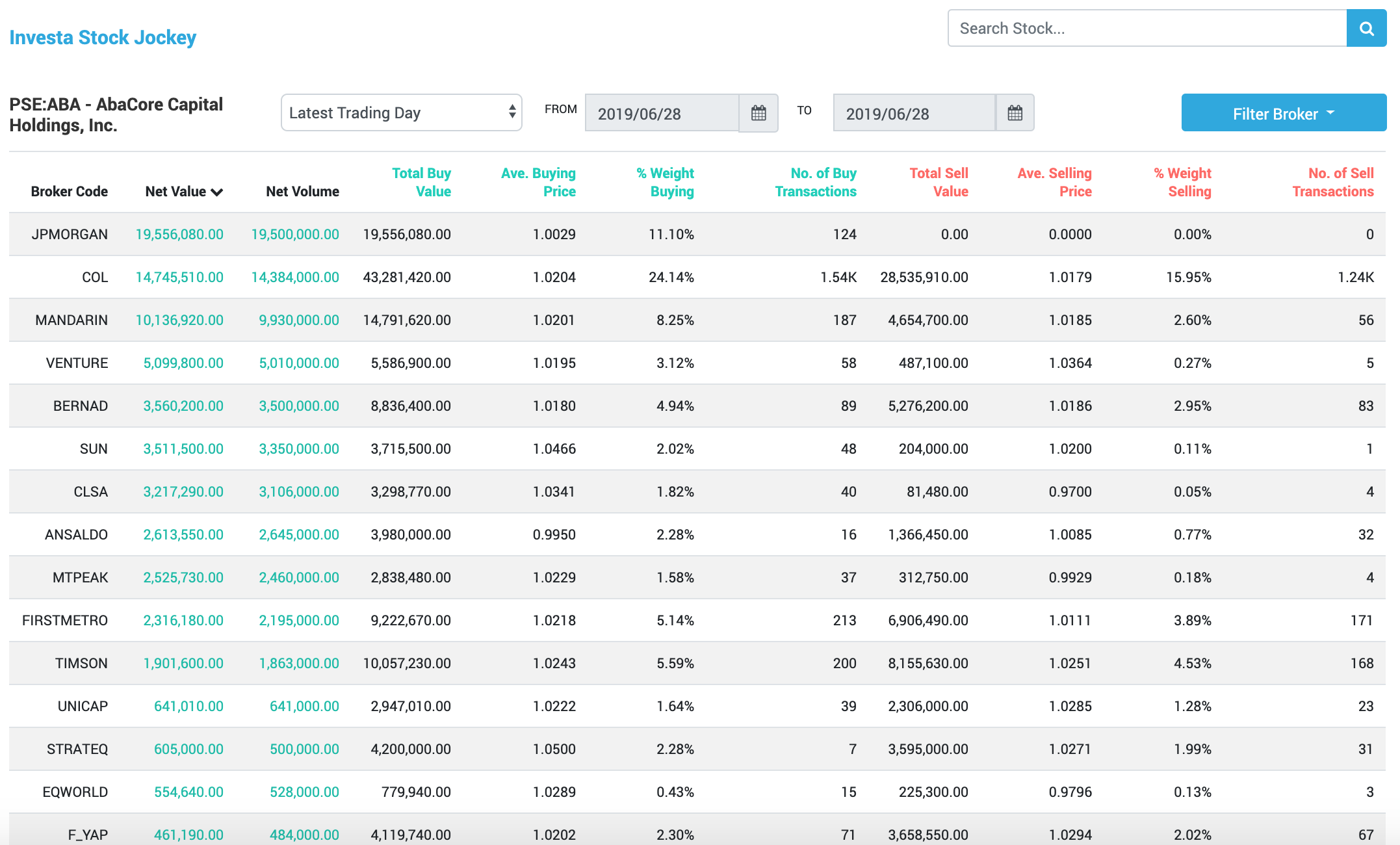 Ideally, $ABA should create a high tight flag while retesting the one-peso levels, similar to what $GSMI has been doing. Unless it does this, $ABA may just overshoot immediately to 1.20 and possible even 1.40. If this happens, the stock would be too extended already and not advisable for entry.
Kudos again to Magnum who was able to spot $ABA a few days before it made a 6-month high breakout. As a token of our appreciation for being a notable trader for this week, you'll receive FREE access to one-month InvestaJournal! Congrats also to everyone who was able to latch on to this market leader!
To learn more about InvestaJournal, please visit this link: www.investagrams.com/investaprime
---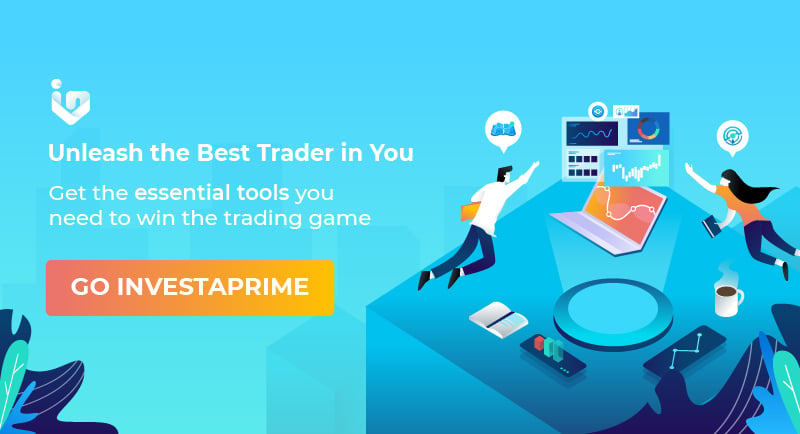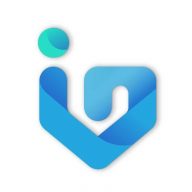 Investagrams has helped thousands of Filipinos all over the world on their stock market journey. Now, we're aiming to help thousands more! Follow us on InvestaDaily for investing tips and stock market advice to help you reach your first million.