Kudos to Limitless Investor a.k.a. @limitlessinvestor for spotting $WEB (PhilWeb Corporation) 3 days before its bounce! Based on his chart and technical analysis, he plotted a Cup and Handle pattern and marked a support with Fibonacci's golden ratio at 1.618 (or its inverse 0.618) thus expecting a reversal for the coming day/s.
See his technical analysis last May 21, 2019 here: https://www.investagrams.com/Post/limitlessinvestor/688533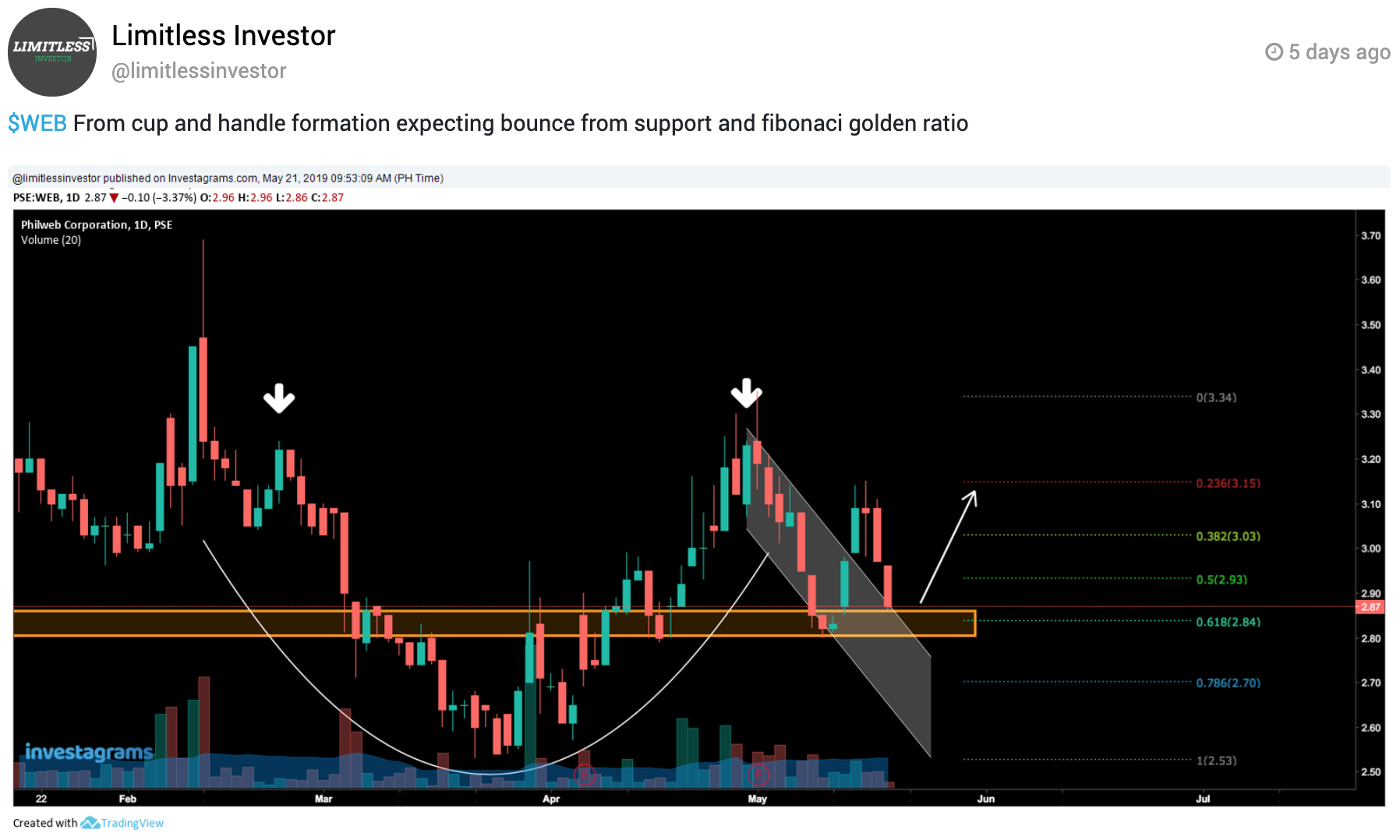 On Technicals
Last Tuesday, May 21, $WEB opened and closed at 2.96 with a green, long-legged doji candlestick pattern also known as the "Dragonfly Doji" that acts as an indication of an investor's indecision and a possible trend reversal. The price action on that day touched the plotted support lines of Limitless Investor and its Fib retracement at 0.618.
The next day, May 22, $WEB started to form a reversal trend with confirmation on MA20 crossing the MA100 @ 3.03. On May 23, the stock continues to bounce and hit the right neckline of an Inverse Head and Shoulders pattern. For those who haven't encountered this pattern, it is similar to the standard head and shoulders pattern but inverted whereby the head and shoulders top used to predict reversals in downtrends.
Although the stock's price action closed with a red candle at 3.16 on Friday, May 23, it still stays above the MA20, MA50 and MA100 indicating that stock remains in bull territory, forming higher highs and a higher lows respectively.
If you are able to ride $WEB for a short term play and picked up from its bounce, you should be able to gain 13.65% in just 3 days!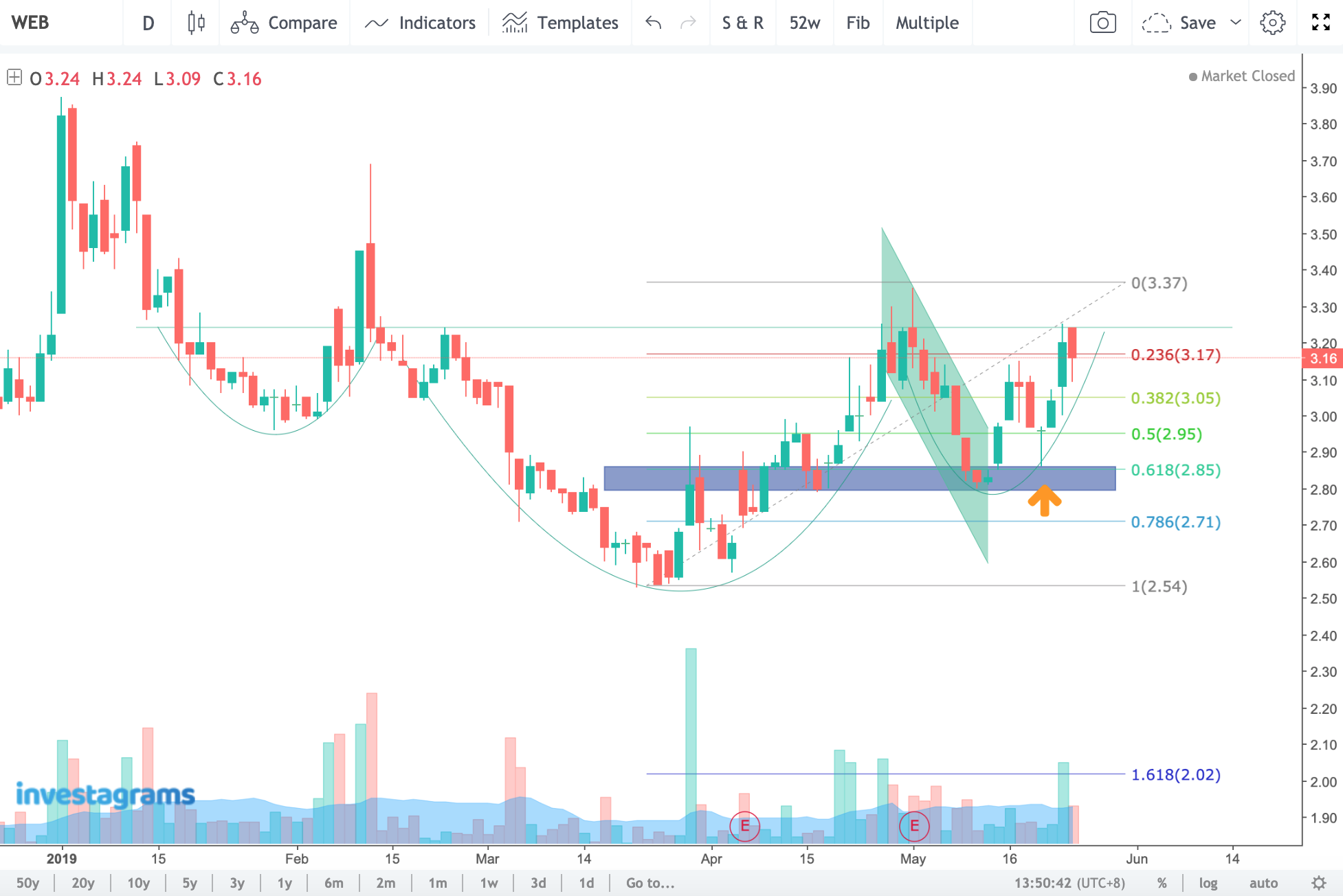 An Overview of #WEB Fundamentals
PhilWeb's operations was shut down in year 2016 when the PAGCOR declined to renew their license and eventually resumed in December 2017 with its initial 16 electronic gaming locations. Looking at their financials, it was reported that the company is trimming its net loss in 2018 and is able to recover a positive cash flow this year for the first time after 3 years. Since then, they have been acquiring gaming sites such as the Bingo Games in Caloocan, the ones in Rizal and many others.
Again, congratulations @limitlessinvestor for being our featured trader for this week and because of your endless passion in sharing your knowledge and analysis in our Investa Trading Community, we would like to give you a FREE one (1) month InvestaJournal access to guide you on you trades with its powerful analytics. Keep it up!
To learn more about InvestaJournal, please visit: www.investagrams.com/investaprime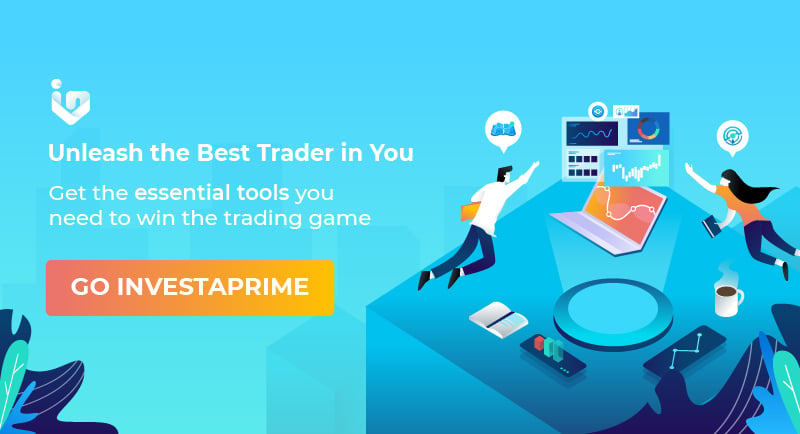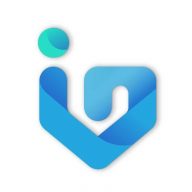 Investagrams has helped thousands of Filipinos all over the world on their stock market journey. Now, we're aiming to help thousands more! Follow us on InvestaDaily for investing tips and stock market advice to help you reach your first million.