Few days ago, the most awaited Ultralotto Jackpot which made aspiring billionaires Filipino hyped for quite several weeks was won by two lucky individuals. And just like that, PCSO announced that the game was over. "May nanalo na!" so we ended up to "Uwian na". Do you know how much is the jackpot? Well, it's a whooping Php 1.18 billion and it is the it is the biggest prize in lotto history! Imagine having that huge amount of money, puwede ka nang bumili ng maraming house and lot with cars, create new businesses or put your money in different kinds of investments. You name it! Or kung gusto mo din mag-YOLO, you can travel anytime, anywhere or buy the things that you wanted, kahit ano! No wonder many Filipinos spent much time waiting in the lottery outlet and betting their hard-earned money just to try their luck. Sino nga bang hindi madadala sa possible once in a lifetime opportunity, right?
But did you know that over the past years, marami rami na din ang Pilipino ang nanalo ng milyones sa Lotto and some might think that these people are now living their lives like a king and queen themselves. But little did we know that only 30 percent of them gets successful in life? According to studies, 7 out of 10 lottery winners ends up going broke and filing for bankruptcy. So what happened?
Kung tutuusin, hindi lang sa dami ng pera yan, but on how you control yourself and the temptations around you. Imagine the life of Jesse Lauriston Livermore, an American Investor who was popularly known in the world of stock market where he acquired his great fortune during the market crash of 1929 and actually lost everything and filed for bankruptcy in 1934 – his world turned upside down and even committed suicide in 1940 because he couldn't make it any longer. Devastating story.
I know a lot people who are earning a lot – hundred thousands digits a month but still, it's not enough for them, depende pa din sa lifestyle nila yan. As a regular Filipino na may saktong sahod buwan buwan, I would say "tiba tiba na ako don!". Pero bakit kaya madami pa din ang naghihirap ngayon?
Ang sagot? LACK OF FINANCIAL LITERACY!
Yan ang pinakamalaking problemang kinakaharap ng mga Pilipino ngayon, lalo na yung medyo mga nakaka-angat o may kaya sa buhay, some of them don't really plan for their future until dumating na mismo sa harap nila ang problema. They don't have the discipline to work things out when it comes to financial budgeting and to do it regularly.
Alam ninyo ba na ang countries like United States of America, United Kingdom, Canada, and Japan alongside with their goverment organizations, prioritizes the teaching of financial literacy to their people of all age, most especially to young people so that they will grow up with a good grasp on financial matters. And that's something that we still lack in the Philippines.
Let's take this as an example.
You have an instant Php100,000 pesos – hindi mo yan pinaghirapan, hindi rin galing sa trabaho o kahit kanino pa man na kamag-anak o kaibigan, bigla na lang siyang dumating.
Imagine youself in this situation. Anong gagawin mo?
What are the chances that you will save that money?
Spend or invest it? How would an average person would suddenly think about their future kung may biyaya na dumating at makakaisip na siyang bilhin yung mga bagay na sa panaginip niya lang?
We're living in world where everyone wants INSTANT and practically speaking, people will spend first before they save/invest. Usually whats left (if there is) after all the splurges are those that we just set aside, pampalubag loob na may mai-save. Its natural, at ito ang mga bagay kung bakit kailangan ng bawat Filipino ang maging Financial Literate. Ang dami kasi nating alam pano gumastos pero kokonti lang ang taong marunong mag-invest – 1% nga lang sa Pilipinas ang marunong mag stock market.
Filipinos may still be miles away from achieving this dream, but having financial freedom is something that we can achieve. Be financially educated! It's never too late. It is still possible to reverse the adverse effects of bad money habits. Financial literacy may require Filipinos to learn, unlearn, and relearn a lot about personal finance, savings, and money management and there is no more opportunity time to learn about this, than today.
Learning and Application. These two matters.
Useless ang mga seminars and workshop if you don't know how to apply it to yourself and the people around you. Yes, kasama sila na dapat matuto to save and invest at an early point in time dahil the earlier you and your family are able to forgo all unnecessary spending, the more you save and invest over time. Kasama mo sila sa pagbuo ng pangarap mo.
Sabi nga ni Robert Kiyosaki, "money without intelligence is money soon gone".
Learn how to make money work for you, and the people around you.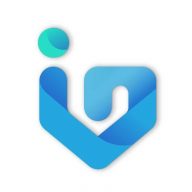 Investagrams has helped thousands of Filipinos all over the world on their stock market journey. Now, we're aiming to help thousands more! Follow us on InvestaDaily for investing tips and stock market advice to help you reach your first million.