Truth is, financial literacy is considered as taboo and many people are struggling between demonstrating a firm grasp of financial principles and the lack of it. Oftentimes, the lack of understanding in this sector beckons monetary and investing problems and in our society, it is unfortunate that people don't learn until they hit rock bottom.
In this article, we talk about 10 timeless tips to improve one's financial stability. Study the options appealing to you and align it with your goals towards financial freedom:
1. SET GOALS
Put all of your financial goals on a paper. Draw a line to divide the paper in to two. Write NEEDS on the left and WANTS on the right. Before buying your wants you must need to accomplish your Needs. Even if it takes you time to come up with the difference between these two, just working towards your goal is empowering and will put you in charge of your financial evaluation and solution.
2. START RECORDING YOUR FINANCES
Record your cash inflows and outflows. If your outflows are bigger compare to your inflows, you need to cut your spending habits or find another source of income.
3. MAKE MONEY IN YOUR SPARE TIME
This is one of the best ways to improve your finances. Instead of putting your remaining time in sleeping why don't you use half of it for a part-time job or business?
4. DISPOSE YOUR OLD OR UNUSED STUFF
If you have your old clothes, gadgets or any stuff that no longer serves you, sell it. Dispose your stuff by means of selling it while they still have value. Don't wait them to be fully depreciated.
5. GET RID OF CREDIT CARD
Debt is a trap. No one likes living with a credit card debt to worry on a monthly basis. If you know that having an open credit is too much temptation for you, then by all means, cancel it.
6. EMERGENCY FUNDS
Build up your emergency budget because this will help you during your rainy days. A plan of saving up for emergency needs is your best foot forward when crises arise and you need to dip into your funds.
7. KEEP YOUR CORE EXPENSES LOW
No matter what you are or what you do, stay grounded and keep your expenses low. Evaluate your monthly payments and have some tweaks on budgeting from time to time. The idea is to keep an eye on your cash and be financially flexible as possible.
8. DELAYED GRATIFICATION
Improve your self-control on those stuff that are not necessary to begin with. Avoid to live in a pursuit of immediate pleasure. Delaying gratification ultimately helps you achieve your long-term goals faster.
9. TAKE BIGGER RISK
Find the courage to take risks. High risk equals more return. It is sometimes necessary to place yourself in a more secure position rather than be safe and do nothing at all.
10. SAVINGS AND INVESTMENTS
This is the last but definitely the most important part. Focus on savings and investing your hard earned money as early as possible. Build a strong financial foundation by knowing the importance of savings as part of your monthly budget and develop a habit of investing your money. Diversify and manage your investments right.
As you go through these suggestions, remember to take your time.
You don't need to rush to each and every process of your financial journey.
Every step you take in your planning and structuring of goals is critical to your ultimate financial success.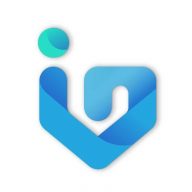 Investagrams has helped thousands of Filipinos all over the world on their stock market journey. Now, we're aiming to help thousands more! Follow us on InvestaDaily for investing tips and stock market advice to help you reach your first million.