Let's give a round of applause to GeldReich for being this week's Featured Trader!
GeldReich has been a member of the Investagrams community since 2020, and he consistently shares his trading plans for his picks. One of the things that caught our attention was the number of details he put into his posts. It is obvious that he really spends time preparing the charts that he shares as he also indicates specific entries and exits along with his convictions for the trades.
A couple of weeks ago, our featured trader posted his trade idea for PSE:PHR. As a company in the tourism industry, investors started to take notice of this stock as hints of an economic re-opening started to pop up. Most are expecting the company to perform better once tourism gets back to 100% hopefully in the next few months.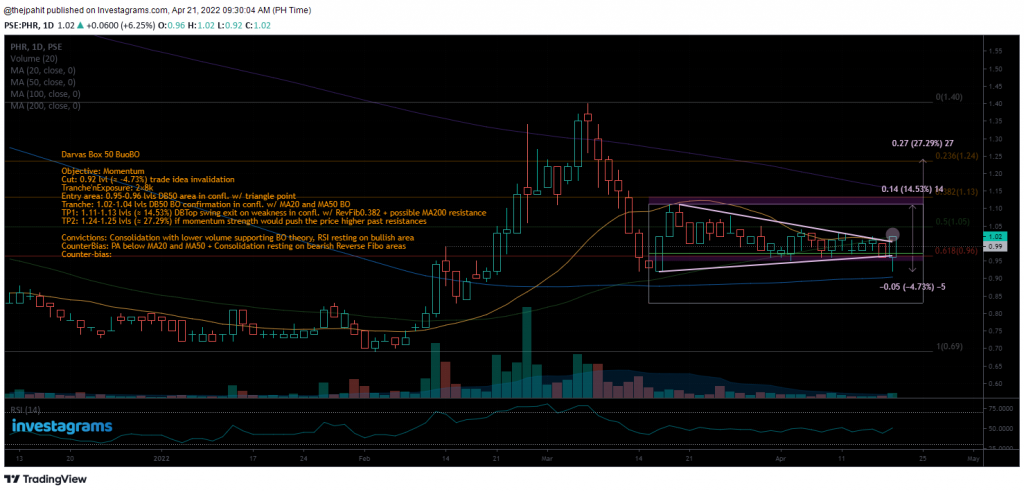 PSE:PHR actually came from a strong rally from its bottom a few months ago. Although the hype died down for the stock, the price found support above the 0.9 level as the stock went into consolidation. As bearish sentiment was prominent in the PSE for the past weeks, only a few really paid attention to PSE:PHR. GeldReich was one of the few who still looked for opportunities in the stock, and he felt that the consolidation was an opportunity for a momentum play.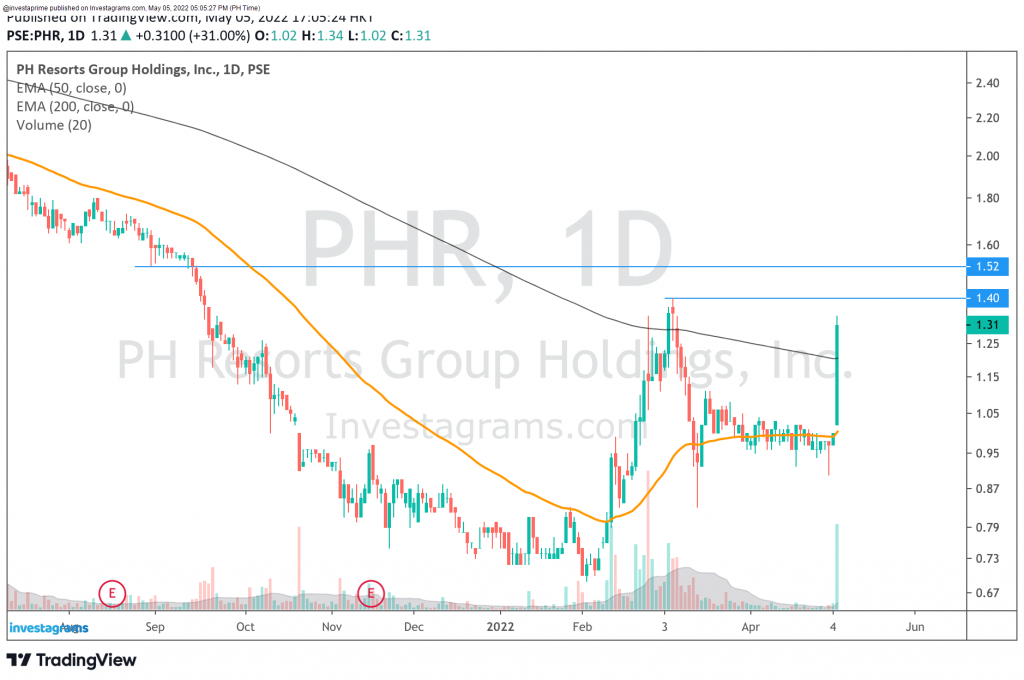 TECHNICAL STANDPOINT
In terms of price action, PSE:PHR fell by a significant amount from the peak of it's rally before finding support – a possible reason why not many traders still looked at this stock for trading opportunities. Our featured trader took note of this as well as he mentioned that the price consolidation actually formed at the lower ranges of the market structure's Fibonacci levels. However, this didn't mean that a big move is completely impossible. After finding support near the 0.9 – 0.95 area, volatility, as well as volume, quickly receded signaling that a big move could come. GeldReich also notes that the consolidation formed a symmetrical triangle, with different moving averages acting as key levels. Most notable is the 200 day EMA possibly acting as a resistance level.
FUNDAMENTAL STANDPOINT
PSE:PHR mainly owns businesses that revolve around gaming, leisure, and tourism. It comes as no surprise that the pandemic caused the stock price to sharply fall and that covid restrictions becoming laxer could serve as a catalyst for a rally. With strong domestic demand along with the prospects of laxer travel restrictions and a resurgence of tourism in the Philippines, investors are starting to pay attention once again to this company. Although the financial numbers aren't there yet, the market is pricing in rejuvenated cash flows in the coming months.
What should be my next step?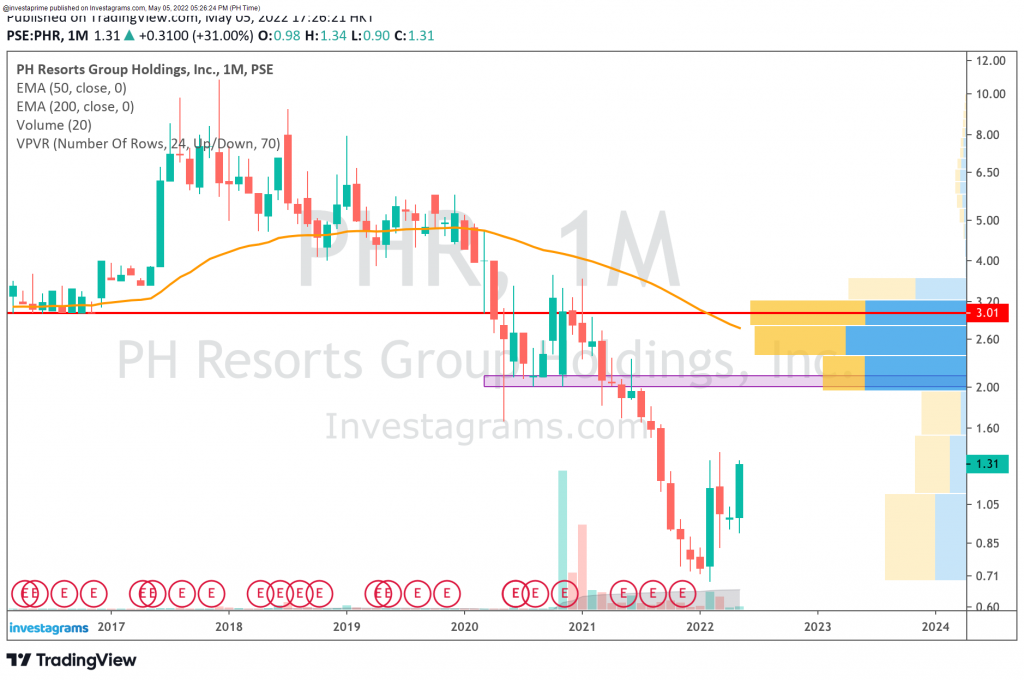 Even though PSE:PHR is showing some signs of strength, given the current market conditions it is still not fully advisable to aggressively trade momentum and continuation set-ups. However, this doesn't mean that outliers don't exist in weak markets. Looking at the bigger picture, it looks like 2.00 will be the next big level to look out for. Should you want to look for a trade, it would be best to wait for consolidation or continuation pattern to give you a proper entry with good risk to reward. 

Once again, KUDOS to GeldReich for being this week's Featured Trader! Enjoy your 14-day InvestaPrime Access and continue to be an inspiration to the trading community.
---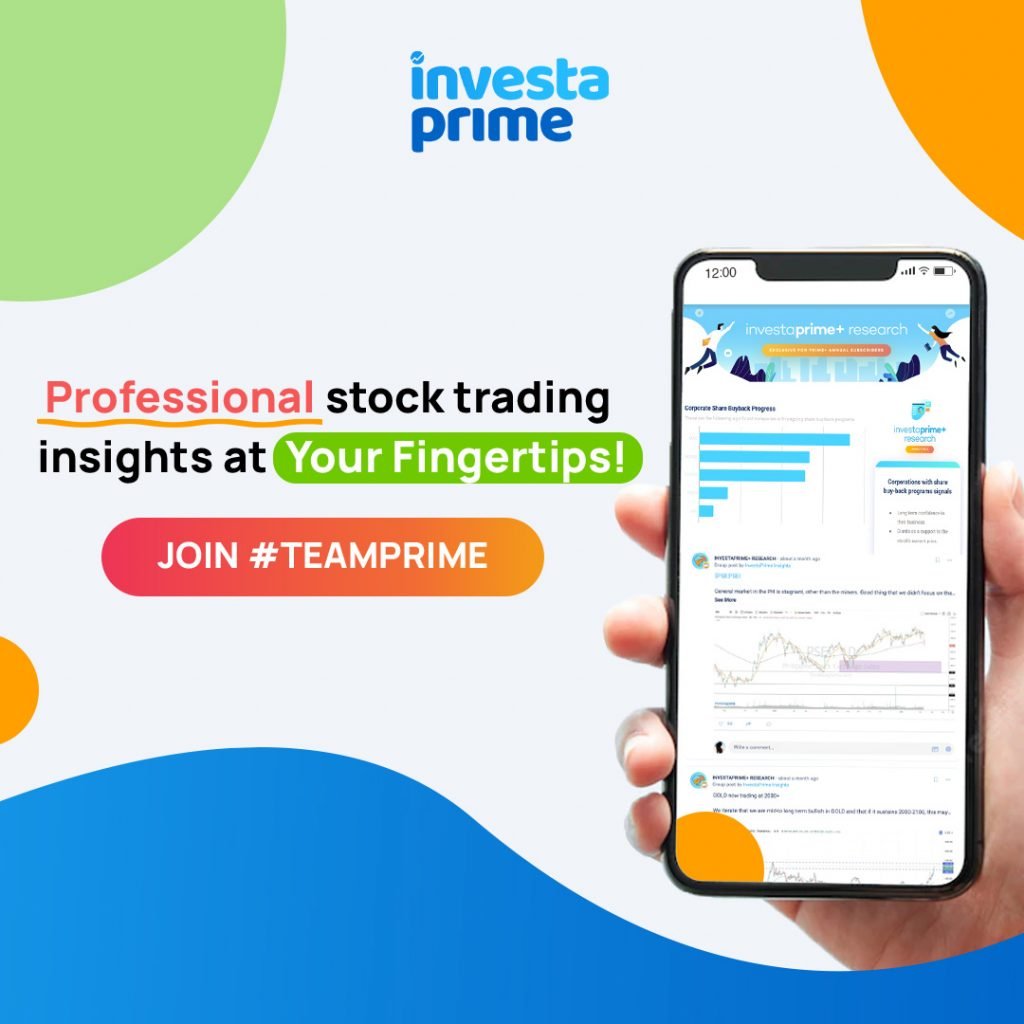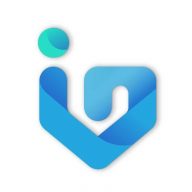 Investagrams has helped thousands of Filipinos all over the world on their stock market journey. Now, we're aiming to help thousands more! Follow us on InvestaDaily for investing tips and stock market advice to help you reach your first million.