This is our first step into becoming a legitimate investment platform. With the new Investa app, you will be able to invest in the top companies in the Philippines and abroad through our partner Mutual Funds. 
WHY MUTUAL FUNDS
In Investa, we take things step-by-step. 
We have educated the Filipino people about investments and the stock market. 
We have provided them charts and tools to guide them in their decision making.
We have provided a community where investors can help one another.
We understand that not everyone has the time to manage their investments actively which is why Mutual Funds are a good starting point for a lot of Filipinos to enter the world of investing. 
Mutual Funds allow us to invest in the top companies for as low as 100 to 1000 pesos. We have partnered with BPI Investment Management, Inc., Sun Life Asset Management Inc., and Phil Equity Management, Inc, to professionally manage our hard-earned money. They do the "investment decisions" and "risk management" for us, while we focus on maximizing our daily lives. 
Our mission has always been to enable more than 10,000,000 Filipinos to invest. The new Investa app will be the doorway that will allow more Filipinos to start their investing journey. 
EXPERIENCE IT FIRST
With the help of the Investa community who has been so supportive throughout the years, we have finally reached another milestone — The New Investa App. And this is a good opportunity to become one of the PIONEER USERS of the Investa App. Get early access by following these simple steps:
Go to

www.investagrams.com/investa

. Sign up your email. 

We will send a confirmation email that you are officially one of the pioneer users of the Investa App. 

Wait for our follow up email containing your exclusive access to the Investa App. 
For as low as Php 100, every Filipino has the opportunity to invest in the top PH and Global mutual funds. With our core mission to help create 10 Million Filipino investors, we made investing through the Investa App to be so affordable, easy, and for everyone.
Moving forward, we will strive to be the best and most reliable investment platform in the country. This is just day one for us. We shall continue to innovate and find ways where Filipinos can achieve their financial aspirations through the Investa app.
Become the first ones to experience the Investa App. Sign up here: www.investagrams.com/investa
---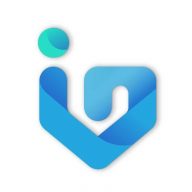 Investagrams has helped thousands of Filipinos all over the world on their stock market journey. Now, we're aiming to help thousands more! Follow us on InvestaDaily for investing tips and stock market advice to help you reach your first million.