As the local index found support at the 5700 levels, the $PSEi presented numerous trade opportunities to select from. Petix and Chill (@petixandchill) was able to spot one of those potential leaders —  Greenergy Holdings, Inc., or $GREEN. This trader is an active member of the Investagrams community who endlessly provides his analysis and insights focusing on the local market.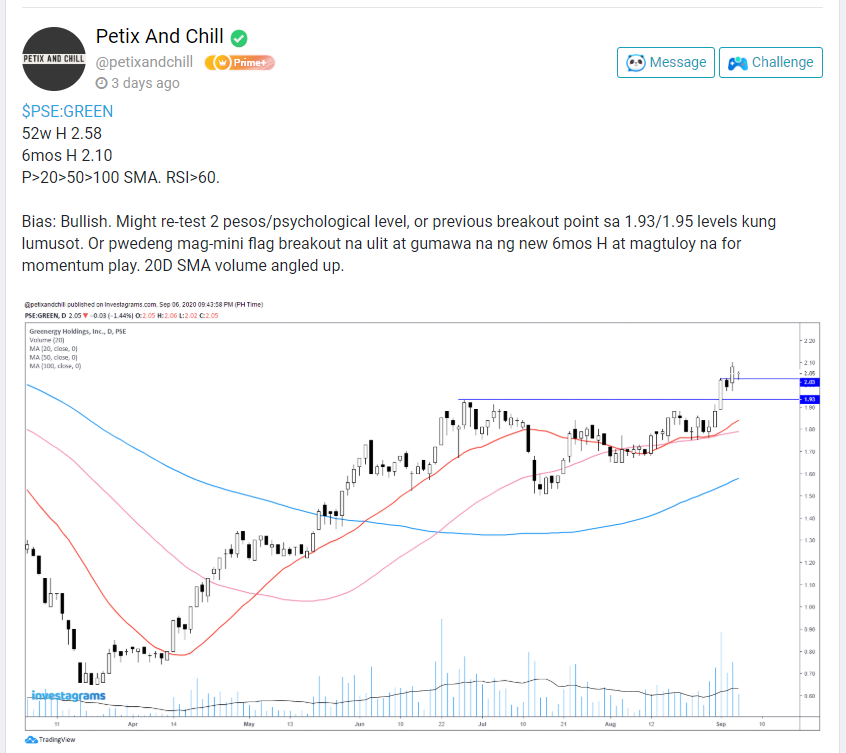 As seen in the technicals of the said stock, this name formed an ascending triangle pattern. This pattern resembles a triangle or flag that exhibits higher lows in price in confluence with a resistance level from a recent pivot high. While the stock was forming a base, it was supported with dried-up volume. Furthermore, it was also hovering above RSI (14) 50, which further solidified the creation of the said base.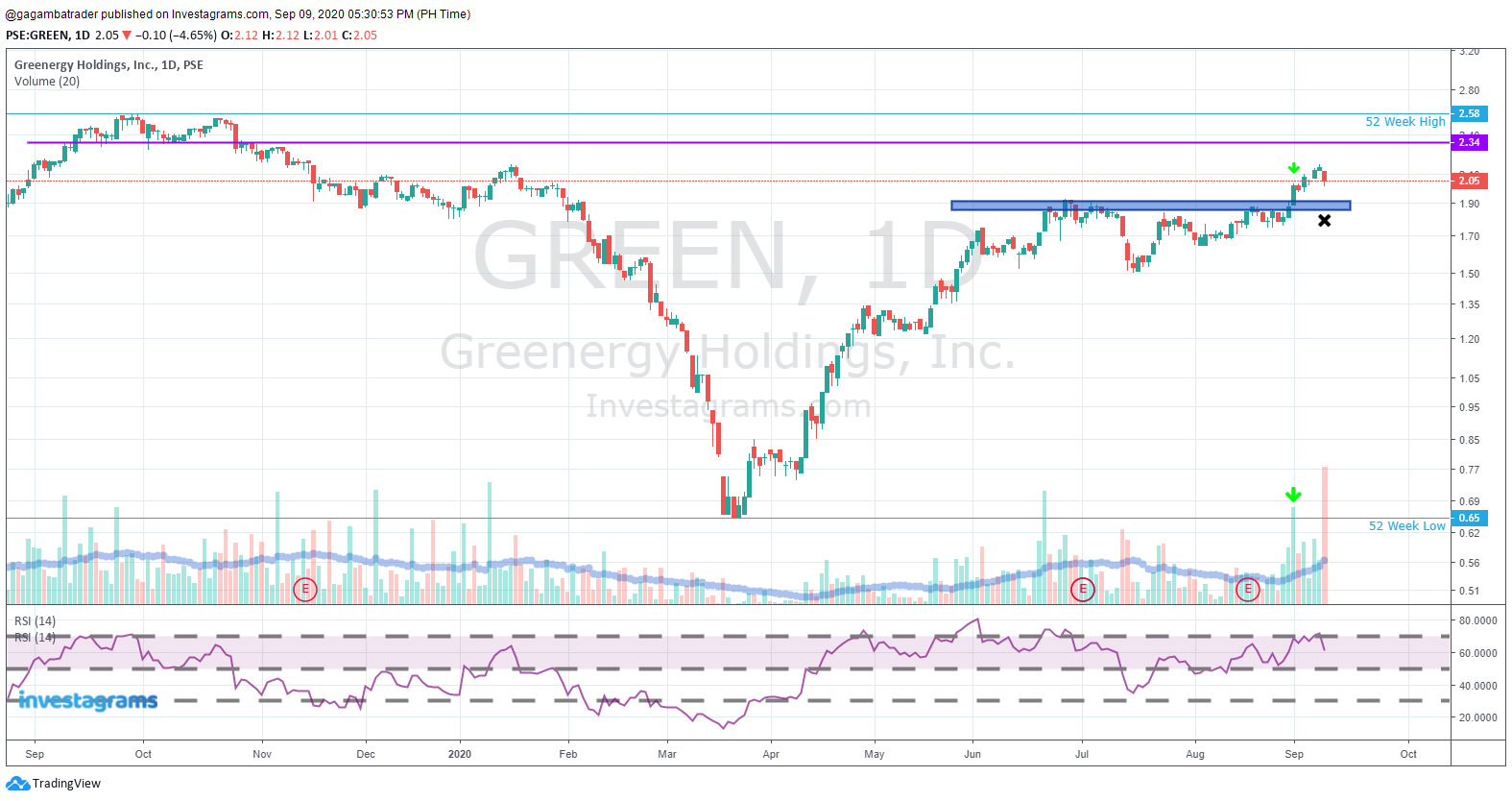 A breakout of the 1.95 pivot area was an ideal buy point as it was the confirmation of the said bullish pattern accompanied with massive volume. It is a low-risk, high-reward trade, as the stop loss levels for the said breakout point is around 1.85 (-5%), and the take profit areas could be the structural resistance at 2.35 (20%) and near the 52-week high (28% to 30%). As of this writing, the stock ended the trading session with a loss. This could be an opportunity to wait for a pullback at the previous breakout point.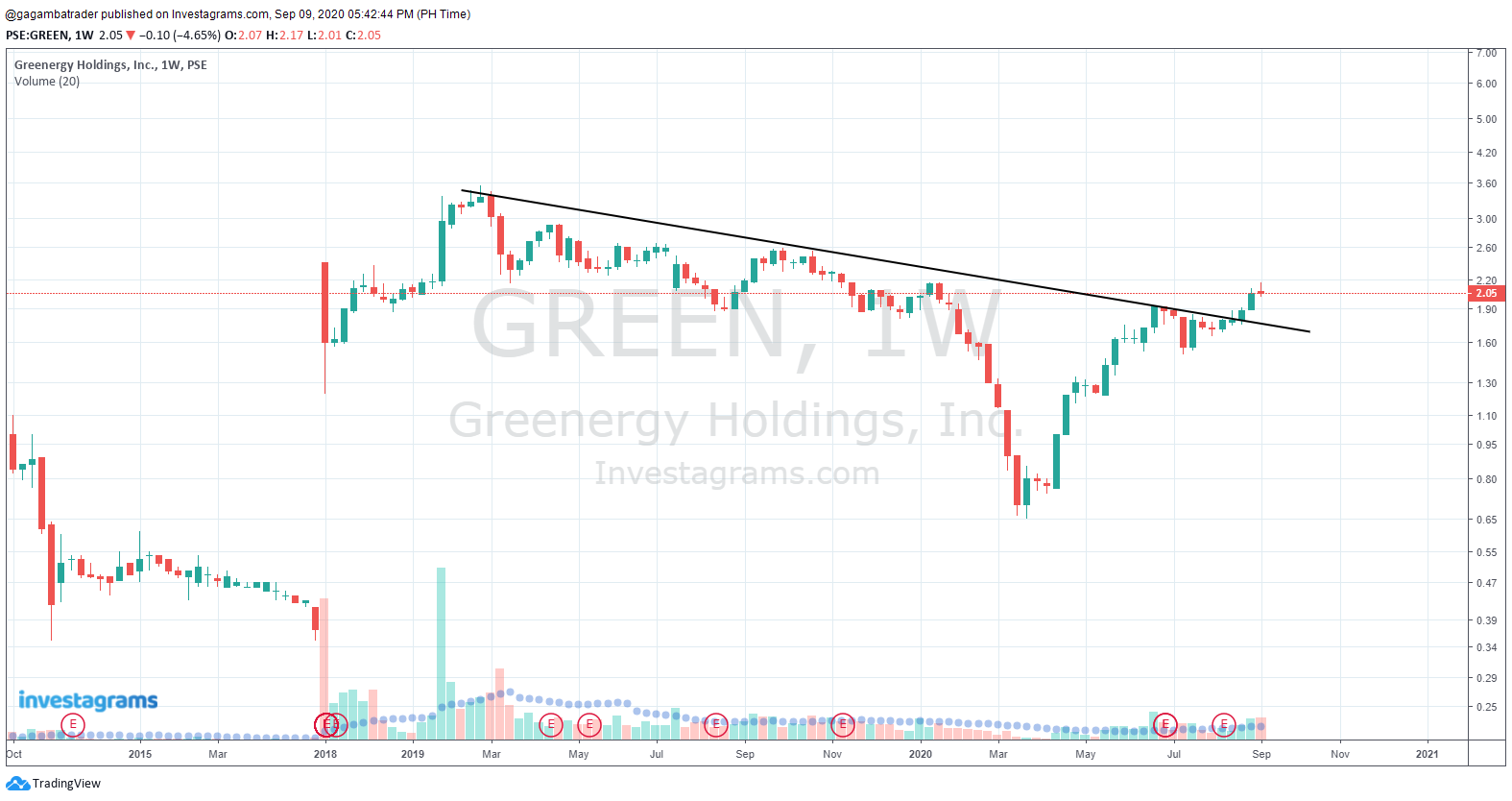 To further sustain its dominance, this stock should hover above the 1.9 to 1.95-peso area. In the bigger picture, the stock seems to be on the right track as the breakout of the said pivot was also in conjunction with the breach of the longer-term trend line resistance as seen in the weekly chart. 
The epitome of professional trading is the ability to be disciplined and patient when it comes to an emerging name. Waiting for the right moment to strike, whether it would take weeks or months, is an essential skill that we must incorporate in our trading arsenal. 
Congratulations to those who were able to maximize the technical swing of $GREEN. Lastly, kudos again to Petix and Chill a.k.a. @petixandchill for sharing his execution. Your FREE 1-Month InvestaPRO access is on its way!

---
Take your Trading to the Next Level.
JOIN THE INVESTACUP2020 and have the chance to WIN MORE THAN PHP 300,000 IN PRIZES!