For this week, we would like to congratulate our featured trader: Tardigrade Trader a.k.a. @tardigradetrader!
This trader was able to spot a sleeper. $ALLHC or AyalaLand Logistics Holdings Corp. was not talked about not until it broke out of its initial base supported with enormous volume. Tardigrade Trader a.k.a. @tardigradetrader is an active member of the Investagrams community who endlessly spreads his knowledge on Technical Analysis along with his complete thought process in each of his stock selection.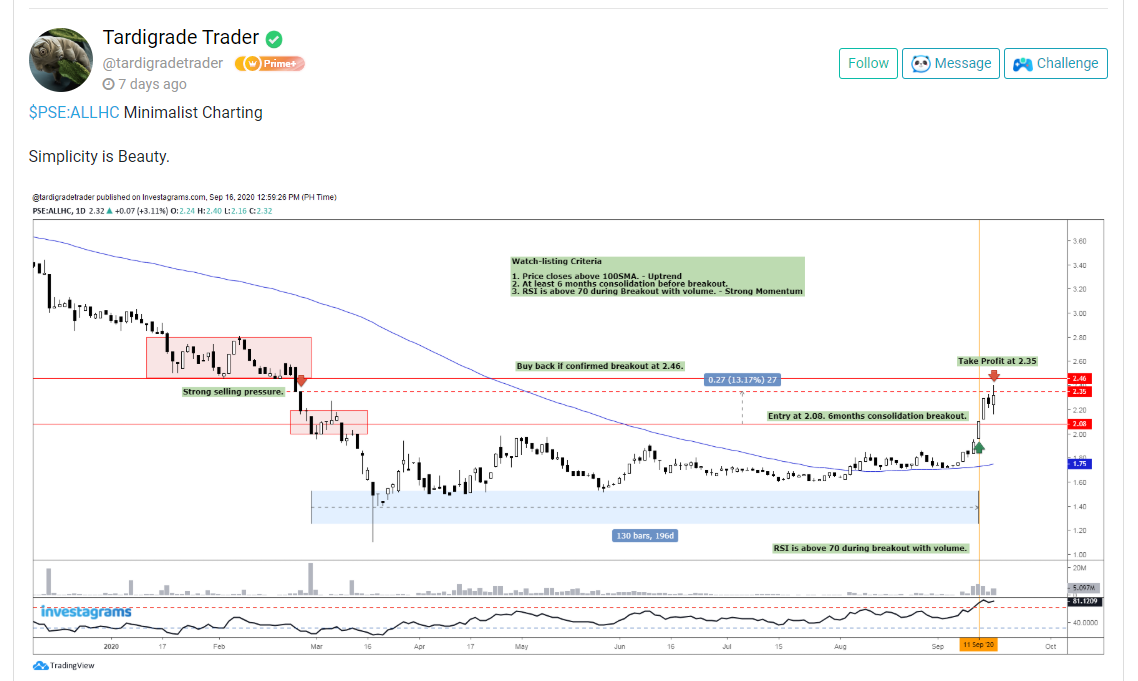 Along with his qualitative assessment about the said stock, he also exclaimed about how minimalism can be applied in trading as well. As mentioned in the previous posts regarding the featured traders, whether the strategy of a said market participant is basic or advanced, their performance will always depend on the end-user itself.
Tardigrade Trader highlighted the importance of an initial consolidation phase before a much-awaited breakout. Patience is the key to spot market leaders. There will be countless times that it will take several weeks or months for a trade to blossom. Moreover, he also added the significance of RSI (14) 70 breaches along with massive volume in the breakout of the pivot high, which further solidifies the said trend.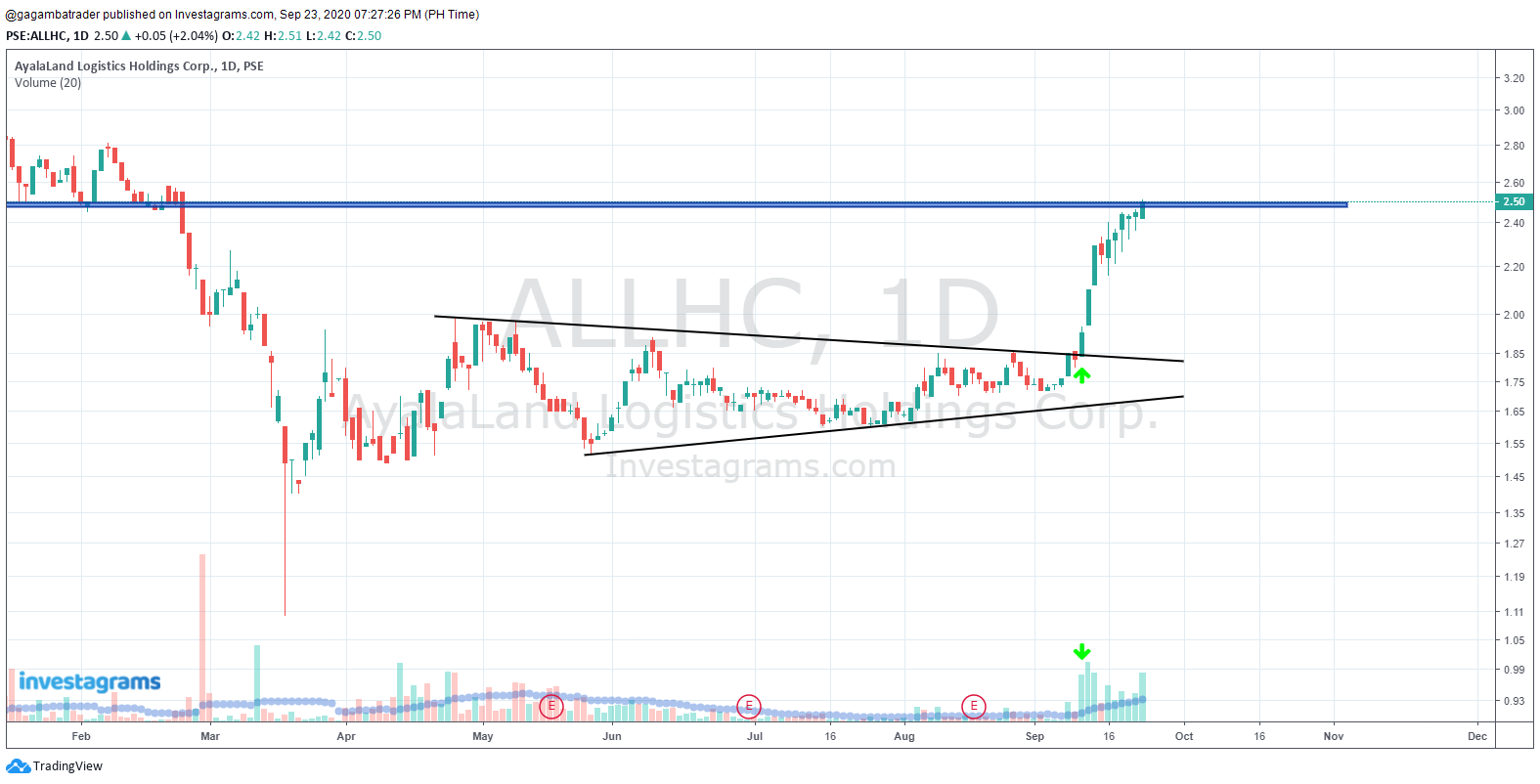 A breakout of the 1.9 to 2-peso area was an ideal buy point as it was the breakout of the initial base or the symmetrical triangle supported with increasing volume on its up move. It is a low-risk, high-reward trade, as the stop loss levels for the said breakout point could be below 1.8 (-4.5%) if you bought it on a symmetrical triangle pattern. On the other hand, the stop-loss levels for the said breakout point could be below 1.9 (-4.5%) if you bought above the 2-peso psychological resistance level. Take profit areas could be the structural resistance at 2.5 (24%-33%).
It is a must for this stock to hover and sustain above the 2.5 psychological levels to further signify its ascendency. If it does, we may see it consolidate from here. The next significant resistance level would be the 3-peso area being the next structural and psychological levels, along with the 3.8-peso levels being the 52wk high of the said name.
It is a non-negotiable for traders to wait for the right setup. A setup where you could spot names to emerge just like $ALLHC. Waiting for the right moment to click the buy or sell button when all your parameters are finally aligned with a particular name is the ultimate embodiment of professional trading.
Congratulations to those who were able to maximize the technical swing of $ALLHC. Lastly, kudos again to Tardigrade Trader a.k.a. @tardigradetrader for sharing his trade analysis. Your FREE 1 Month InvestaPRO access is on its way!
---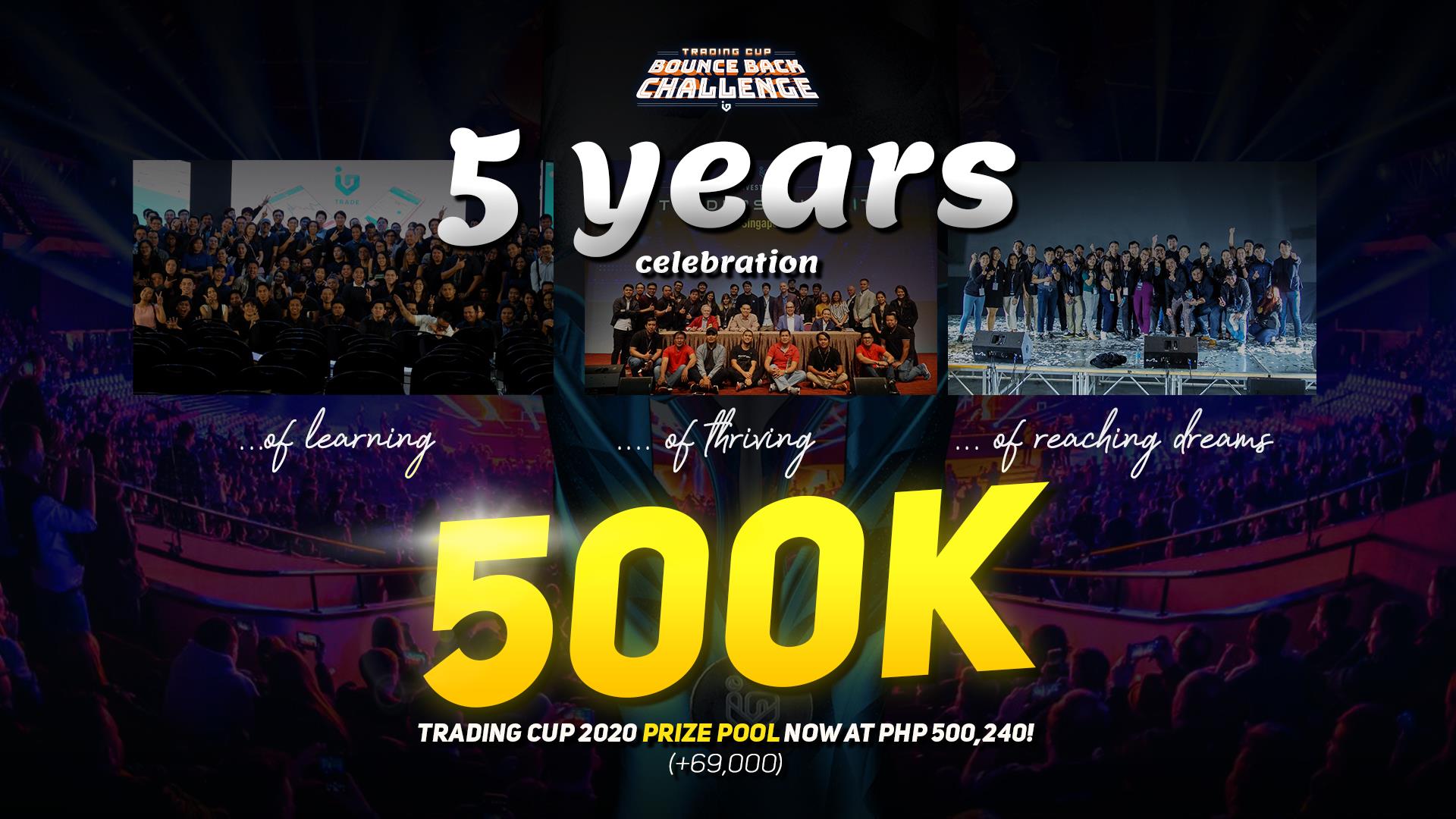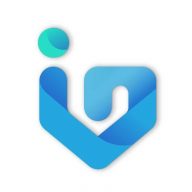 Investagrams has helped thousands of Filipinos all over the world on their stock market journey. Now, we're aiming to help thousands more! Follow us on InvestaDaily for investing tips and stock market advice to help you reach your first million.