Even if the local index may look like it is consolidating from here given its current price structure, various names have emerged. Hisuka (@b0yipit) was able to depart the world of HunterxHunter to further solidify the use of his Nen to spot potential market leaders such as $CNPF or Century Pacific Food, Inc. Hisuka a.k.a. @b0yipit is an active member of the Investagrams community who endlessly spreads his knowledge on the local market with the use of Technical Analysis.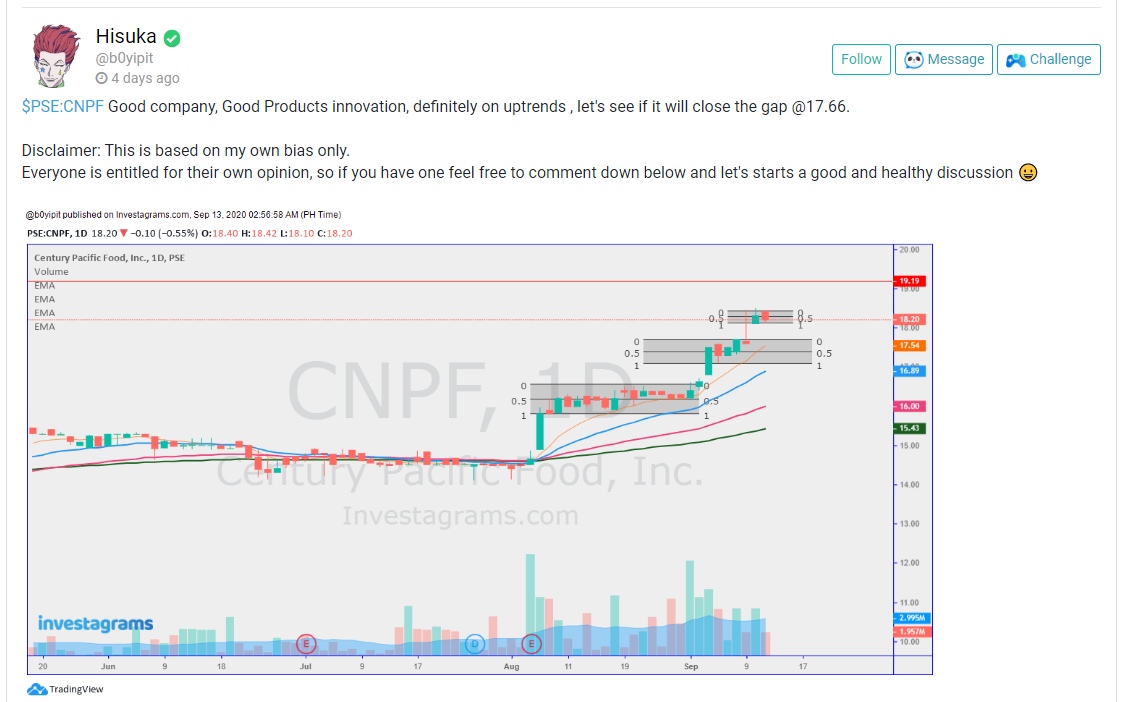 Even if this stock is quite illiquid, it still presented opportunities on the daily chart. Moreover, this stock is nearing all-time high levels. During its consolidation phase, the sideways movement was supported with dried-up volume. Upon its breakout of the underlying base, the move was supported with above-average volume.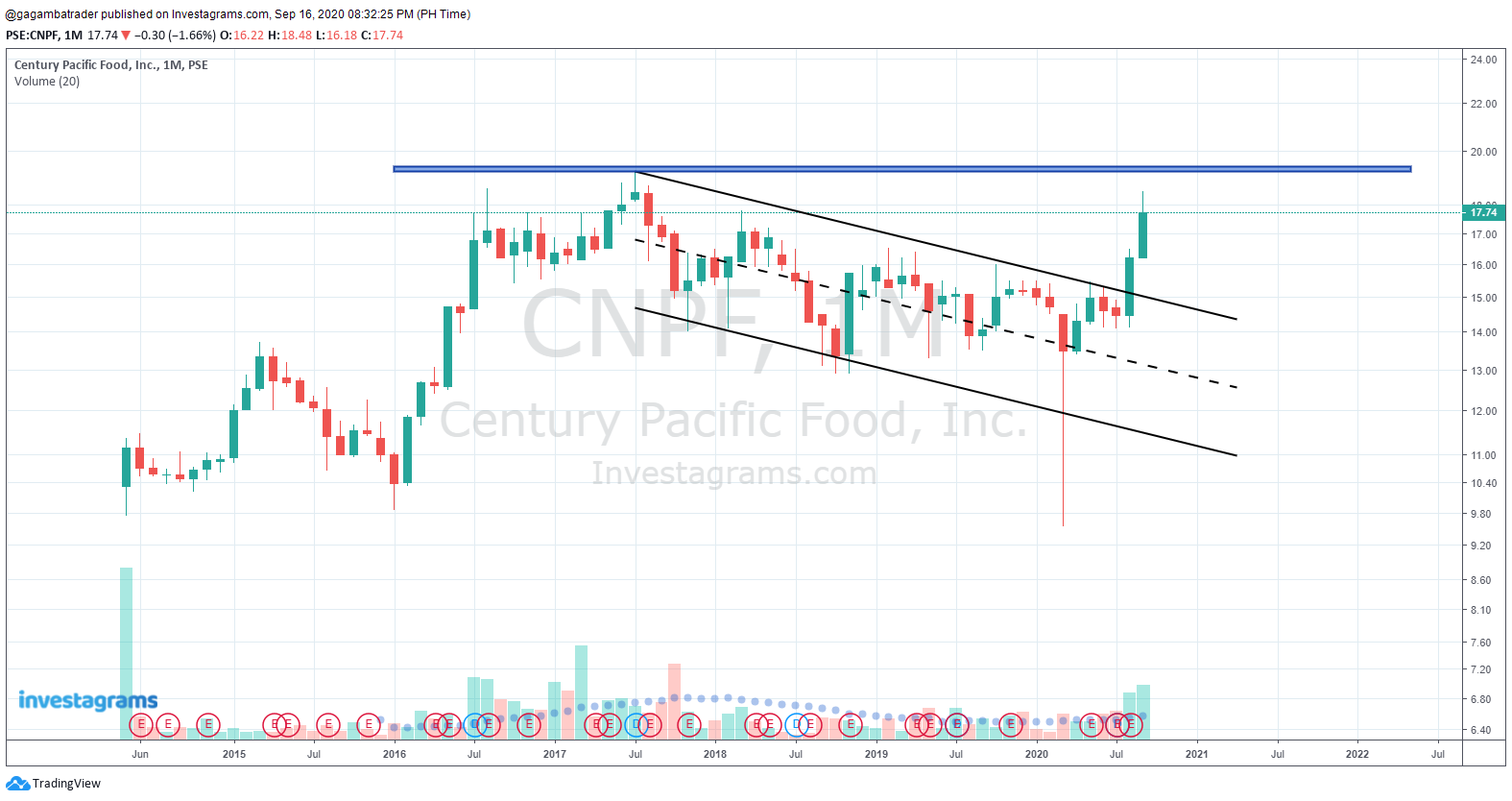 A breakout of the 15-peso area was an ideal buy point as it was the breakout of the parallel channel line supported with above-average volume. It is a low-risk, high-reward trade, as the stop loss levels for the said breakout point could be below 14.5 (-4%), and the take profit areas could be the structural resistance at 17.5 (17%). Another tranche opportunity also emerged when the stock formed a small base ranging from 16 to 16.5-peso area. The breakout of the said mini base was also a good opportunity to add to your position as the stop loss levels for the said pivot area could be below 15.8 (-4.5%).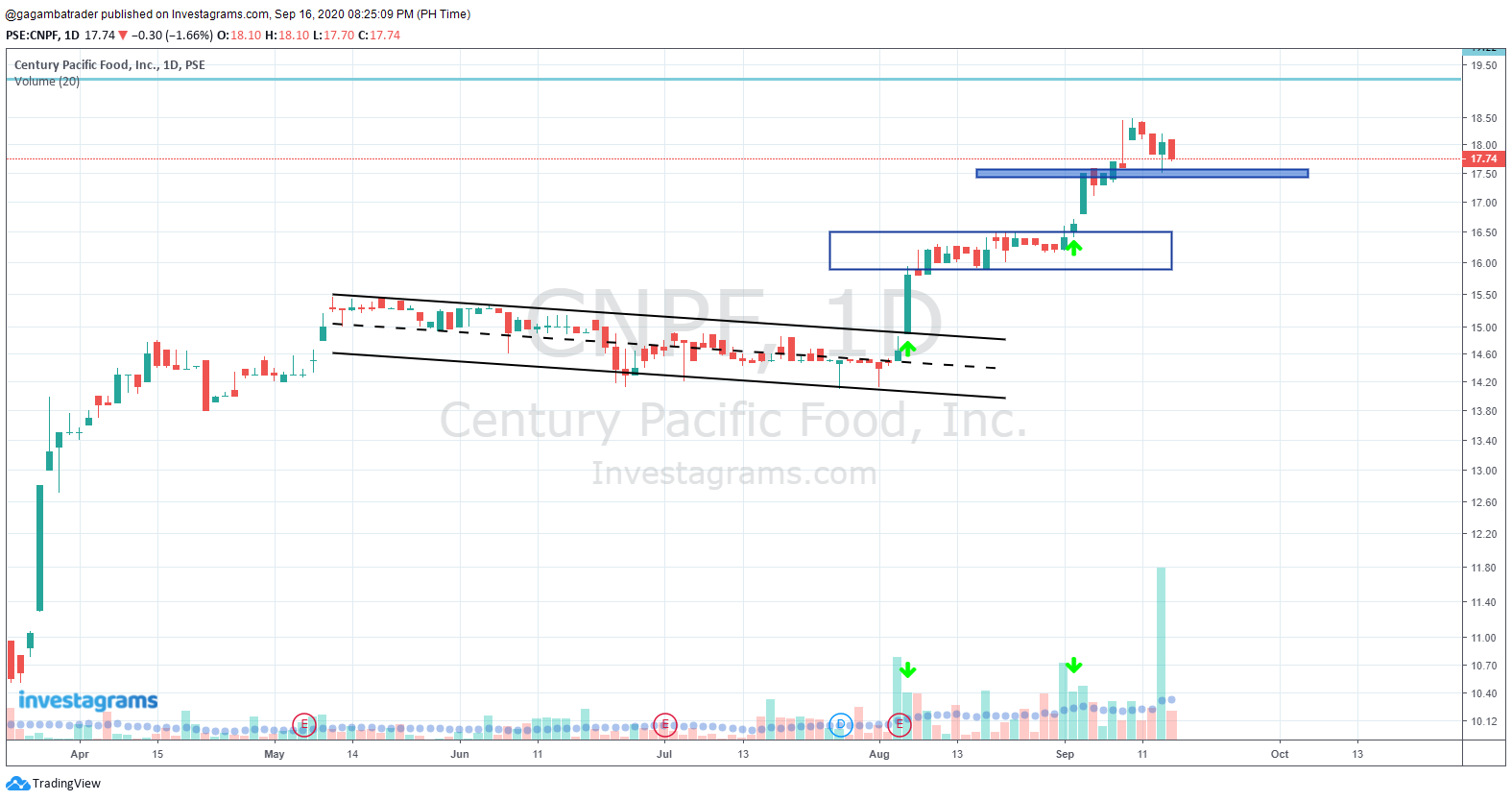 Looking at the bigger picture, the monthly chart of this stock is also pleasing. The previous breakout of the 15-peso area proved to be significant as it broke out of the long-term parallel channel line along with immense volume. 
It is best for $CNPF to consolidate below the All-Time high levels with dried-up volume to form a constructive base. A break above the 19-peso area in confluence with massive volume is superlative for this stock to continue its dominance. 
As Hisuka (@b0yipit) stated in his post, everyone is indeed entitled to their own opinion. Everyone may view a chart differently from that of the latter. If you have formulated and followed your concise trading plan, then there should not be any problem. Take it with a grain of salt, the decision, in the end, must come from your own bias. Relying on the opinions of other individuals will lead you to financial ruin. Great traders such as Jesse Livermore and Nicolas Darvas have experienced this the hard way. 
Congratulations to those who were able to maximize the up move of $CNPF. Lastly, kudos again to Hisuka a.k.a. @b0yipit for sharing his trade analysis. Your FREE 1- Month InvestaPRO access is on its way!
---
Take your Trading to the Next Level. JOIN THE INVESTA TRADING CUP 2020: BOUNCE BACK CHALLENGE —
Prize Pot now over PHP 500,000