For this week, we would like to congratulate our featured trader: JollanReplan a.k.a. @jollan_replan!
Although our index (the $PSEi) has been consolidating in a tight range for the past couple of trading days, the prior surge has caused money to rotate the smaller strong issues in our market. Although outshined by the hype from $DITO and $MM, $PXP has been silent even though it has given traders a good profit opportunity.
Let's take a look at how JollanReplan mapped his way to success in this trade. Read the full post here: https://www.investagrams.com/Post/jollan_replan/1090565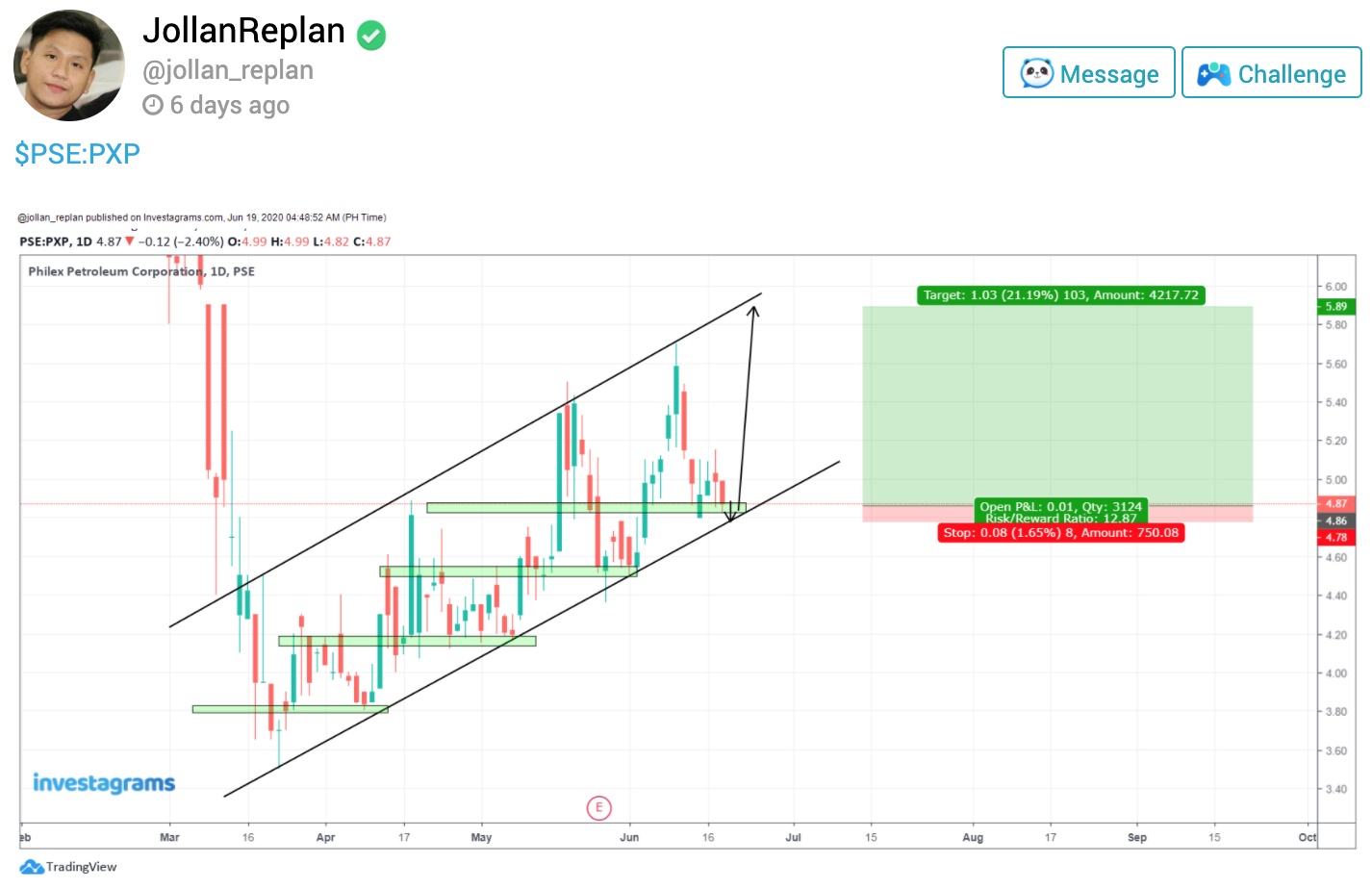 Just like the previous technician that we featured, JollanReplan used a simple, yet powerful indicator to help time his trade: Support and Resistance.
Using simple S&R principles, it's clear that $PXP was in a short-term uptrend as the stock was forming higher lows and higher highs. For newer traders who are still learning how to use support and resistance, it is often a sign of strength when prior resistance acts as new support. It signifies that there are people on the sidelines eagerly waiting for the stock to come back at either the price they sold if they were prior sellers or at a price that they might have missed if they were waiting for the breakout.
By using prior resistance as new support, entry could be found in this stock before it surged further. The profit target was simple as well. The main TP was set at the height of the channel. As of today, this level was actually easily taken out as $PXP broke out of the channel. An overall solid trade by our featured trader!
A common notion among many newer traders is that being a pro trader means having advanced systems and complicated charts. Although they can be a source of edge, a trader's performance doesn't rely entirely on how much he knows, but how well he uses the tools and knowledge available.
Simple but effective. Congrats, JollanReplan, for being our featured trader of the week and for a good $PXP trade. Your FREE one-month InvestaPRO access is on its way!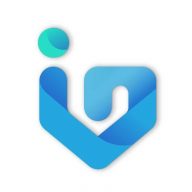 Investagrams has helped thousands of Filipinos all over the world on their stock market journey. Now, we're aiming to help thousands more! Follow us on InvestaDaily for investing tips and stock market advice to help you reach your first million.