The market has recently seen a decline in opportunities, but the grind still goes on. For this week, we would like to congratulate our two featured traders of the week: Eureka Trader (@dannie_rose) and Jan S (@juanmiglight).
The Technician
This week's technician who gave a clear and sound analysis that is actionable is Eureka Trader. He wins this award for spotting $MWIDE. Although how the set-up played out was far from optimal, it is this kind of preparation that sets up a trader to be a consistent performer. Let's take a closer look at his analysis. See his post here: https://www.investagrams.com/Post/dannie_rose/1037196.
He noted how there was an RSI bullish divergence. An RSI bull div happens when price closers lower, yet the RSI indicator forms a higher low. This is often a sign that a counter-trend reaction may occur as the higher low signifies that the downward momentum is not as strong as buyers are showing up. However, it should be noted that a bullish divergence is not the buy signal itself, but rather a warning sign that a move may occur. This is where Eureka Trader identifies that $MWIDE formed a candlestick SOR (Sign of Reversal) accompanied by high volume – a good sign that there is buying interest. The entry, cut point, and targets are all at support and resistance levels based on moving averages and key levels.
Looking into how the trade played out, it can be seen how unfavorable the price action was for traders.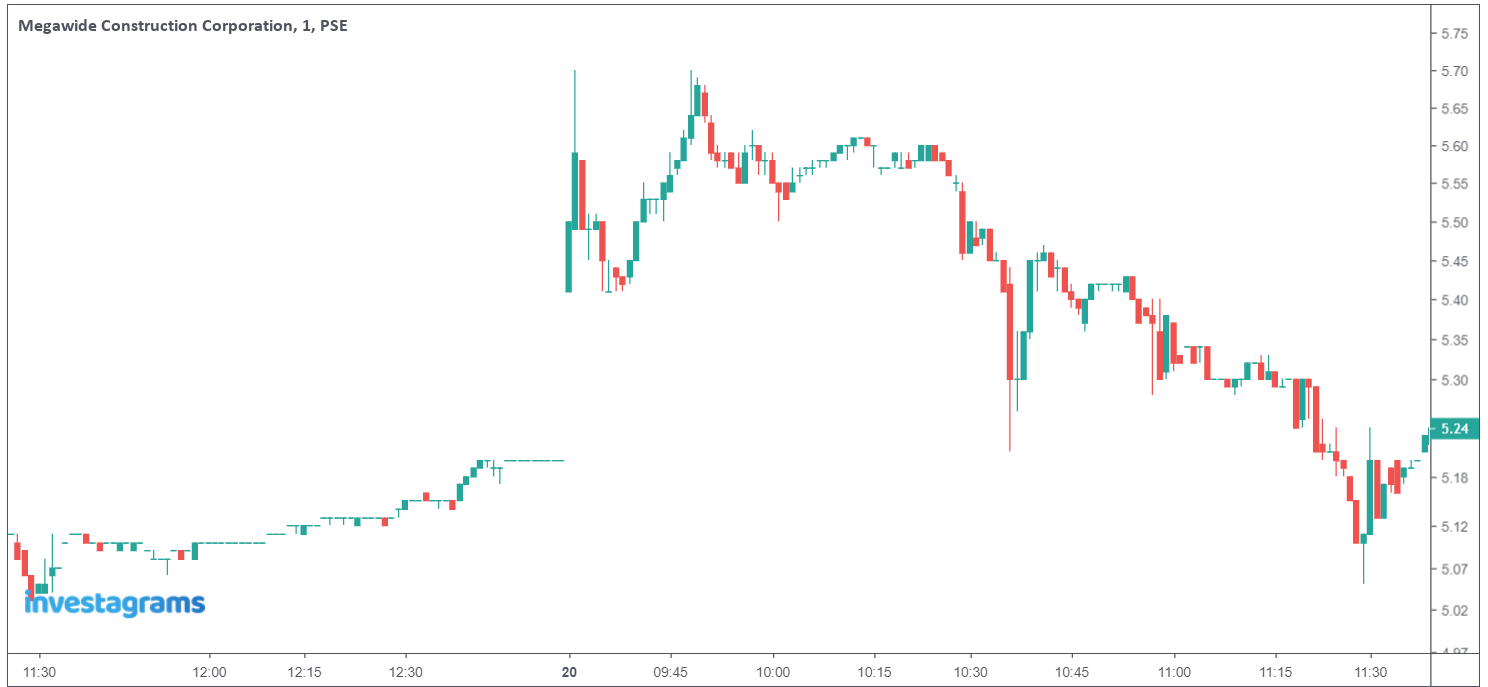 Right from the open, price skipped the entry point and gapped up all the way to PHP5.41. $MWIDE then became volatile as it would swing in a 5% range. Volatility would die down before eventually dropping lower and even forming a lower low on the daily timeframe.
Nevertheless, there is still merit to the analysis and preparation as the bias for an upward surge was correct. There was still an opportunity for around a 10% gain.
Whether or not Eureka Trader made tweaks and profited from this trade, we would like to commend him for his work because as what was previously mentioned, it is this kind of effort that leads to consistently profitable traders. It's either you win, or you learn.
The Team Player
Trading is tough, which is why it's always nice to have people to help you. This featured trader has been a positive force for the community. We would like to congratulate Jan S for being the team player of the week!
Despite joining just this April, Jan S has been consistently helping fellow traders. In a short period of time, he has already amassed more than 150 posts sharing helpful insights as an equity research analyst.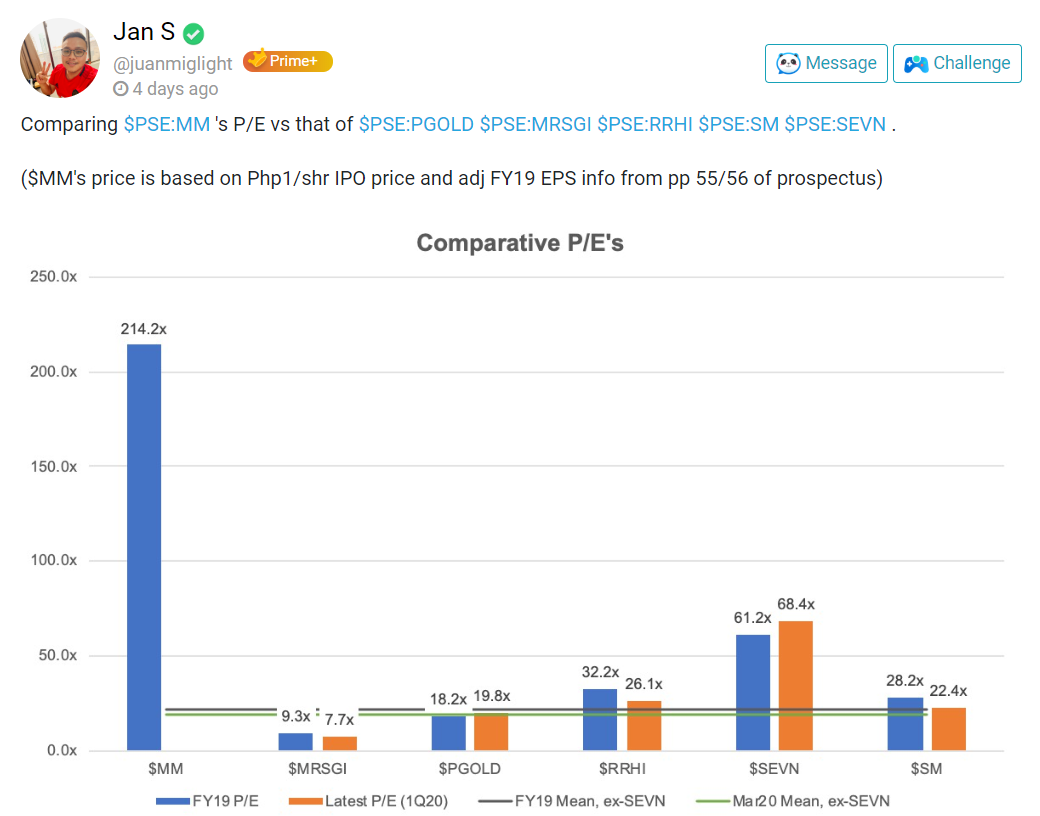 It is evident that he is a continuous learner as well as he stays tuned to the Investa Charting Sessions. He even takes note of his insights and shares them with others.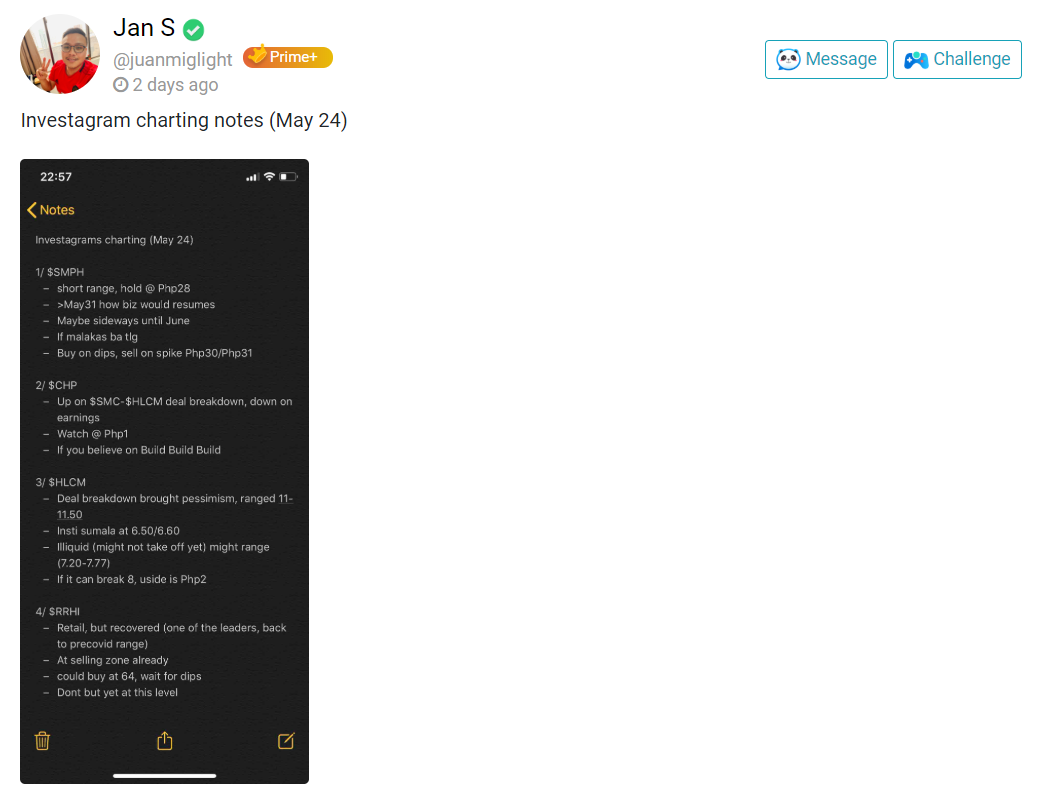 Commended, sir. We hope you continue to share your learnings to the community.
As a sign of our gratitude to these Featured Traders of the week, we will be giving them FREE one-month InvestaPro access. Congratulations, and keep up the good work!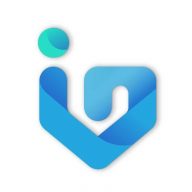 Investagrams has helped thousands of Filipinos all over the world on their stock market journey. Now, we're aiming to help thousands more! Follow us on InvestaDaily for investing tips and stock market advice to help you reach your first million.