If you're like most perpetual students of the market, you've probably read a good amount (or plan to) of trading books. Many of which have been published even decades ago like Market Wizards, How To Make Money In Stocks, Reminiscences of a Stock Operator, and the like. One common theme appeared in all of these old books; it was SO MUCH harder to trade the markets in the past. Many of these traders had to go on the floor of the exchange every day just to trade while we're able to trade at the comfort of our homes.
The execution wasn't an easy task either. Many of the traders back in the 1950's – 1990's, especially pit traders who trade commodities, had to go through an all-out screaming battle to get their orders filled. It wasn't fast either, even if you traded at the floor of the exchange it took time for your broker to buy or sell your positions. With all the advancements in technology, along with the birth of online trading, executing trades can be done in mere seconds. Traders like Mark Minervini used to have to draw and update their charts by hand every single day. All we have to do is open up Investagrams to gain access to the charts.
Aside from being able to trade anywhere in the world as long as you have access to the internet, retail traders today also have access to features that used to only be available to institutional investors. Traders like David Ryan, Mark Minervini, Mark Ritchie, and William O'Neal didn't have access to real-time price alerts, advanced screeners, automated analytics, and broker information when they were still in the early days of their journeys. Everything they did had to be done manually.
In today's day and age, all traders, no matter where they are in their journeys, can have access to advanced features the traders in the books we read used to only dream of. No time to watch the markets? No problem, the InvestaWatcher's got you covered with real-time price and news alerts. Don't have the time to manually screen through stocks after work? No problem, the InvestaScreener+ will filter out all the stocks for you. Do you want to know the analytics of your trading to improve your performance? Then just simply enter your trades in the InvestaJournal and it will automatically compute all the statistics you need.
These are just some of the features all InvestaPrime+ subscribers gain access to. Our tech team works tremendously hard to develop features that can help the community improve their trading. We interviewed Enzo Cagampan, an early InvestaPrime+ subscriber, to share his experience with the different premium features and how these have helped him unleash the best trader he can be.
Q: Why did you subscribe to the InvestaPrime+ and how has it benefited your trading?
A: Honestly, I wanted to grab the best option possible, moneywise. It cost PHP 5,998 and it included all the Investa products, the auto fib, auto sr, auto 52wkhl, and a booster pack (advanced learning modules) that is good for the year. What more can you ask for? Additionally, I wanted to have a streamlined, clear, and concise way of handling my trades. The InvestaJournal helped me assess my overall performance, and the effectivity of my different trading methodologies. The InvestaWatcher helped me during my busiest days when I couldn't keep an eye on the market during school hours. The InvestaScreener also gave me a huge advantage to pick stocks that are at par with my standards (my parameters) with a click of a mouse.
Q: What's your favorite premium feature in the InvestaPrime+ and why?
A: My favorite feature is definitely the InvestaWatcher. This feature alone has already provided so much value to me considering my personal circumstances. I'm still a student, so most of the day I'm busy with class. Not all my professors allow the use of gadgets unless permitted, so there are times I'm unable to keep an eye on the market. With the real-time price and news alerts all I have to do is feel my phone vibrate in my pocket then take a quick restroom break so I can execute if ever my entry, cutloss, or target profit is hit.
Q: Would you recommend other people to subscribe to the InvestaPrime+ as well? Why?
A: Definitely! Even for beginners in the market. As what I have said before, the InvestaPrime+ is INDEED UNDERVALUED. Also, the booster pack alone is worth more than what you have really paid for. This product is not only for individuals who want to take their trading to the next level, it's also for those who have just begun on their trading journey or those who are too busy with their day jobs to watch the market all day.
The InvestaPrime+ gives those who are busy the capability to take advantage of the opportunities of the market. Having a full-time job or being a student shouldn't hinder one from being able to compound their money; the InvestaPrime+ helps take this problem away with the real-time alerts from the InvestaWatcher and the fast filtering of stocks using the InvestaScreener+.
Q: How would you feel if the InvestaPrime+ suddenly disappeared?
A: With all honesty and objectivity, I would feel extremely disappointed. When the InvestaPrime+ was first announced, I was initially hesitant to subscribe due to the simple fact that I'm still a student and PHP 5,998 is a big amount for me. I could've asked my parents to pay for it, but I'm the type of person who wants to invest his own money into things that can help him improve. I really took my time in reflecting if I should invest in this product or just take my girlfriend out to Samgyupsal six times in a row (joke).
I thought about my personal circumstances, I knew I would benefit greatly from both the InvestaWatcher and the InvestaScreener+ since I'm busy with school work during and after market hours. These were the two features that I knew I really needed. After a few more days of deliberating, I finally made the investment. Let me tell you this, the InvestaPrime+ annual subscription was definitely a great investment; no cutloss needed.
I immediately made a return on my investment in the InvestaPrime+ on my $HLCM trade. I was in class when $HLCM broke out from its base, but luckily I was alerted by the InvestaWatcher immediately. I was able to buy it near 11 pesos then I sold it around 15 pesos. Also, I now journal my trades diligently and conduct monthly reviews of my performance with the advanced analytics given by the InvestaJournal. As of late, I have also been studying on how to use the InvestaJockey to add broker analysis to my strategies. Overall, I love the InvestaPrime+ and I would be extremely disappointed if it suddenly disappeared.
---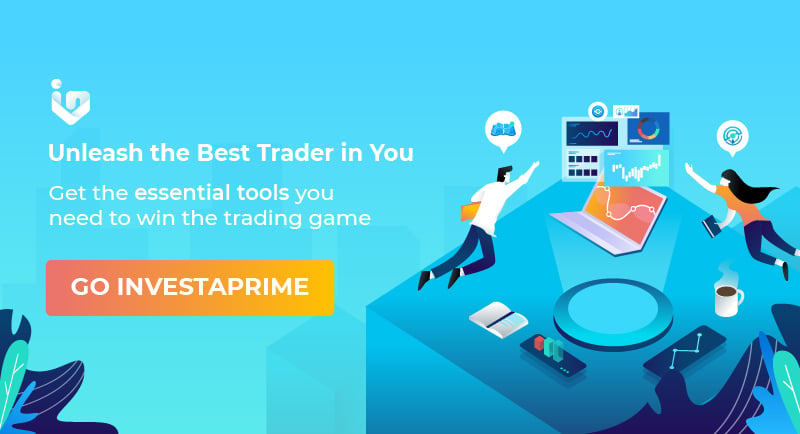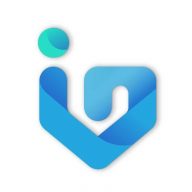 Investagrams has helped thousands of Filipinos all over the world on their stock market journey. Now, we're aiming to help thousands more! Follow us on InvestaDaily for investing tips and stock market advice to help you reach your first million.