Welcome to the Trading Cup 2019 Competition!
To be considered as an official participant, you must be able to go through the registration process including payment and ID verification as mentioned in this article.
After completion of the above requirements, here are some information that you may need to know once you officially joined the Trading Cup:
Step 1: Premium InvestaGroups
Once you have paid for your competition pass and have been verified by our team, you will automatically be added to a premium InvestaGroup.
For Prime and Regular Passes: Trading Cup Prime and Regular
For Student Passes: Trading Cup Students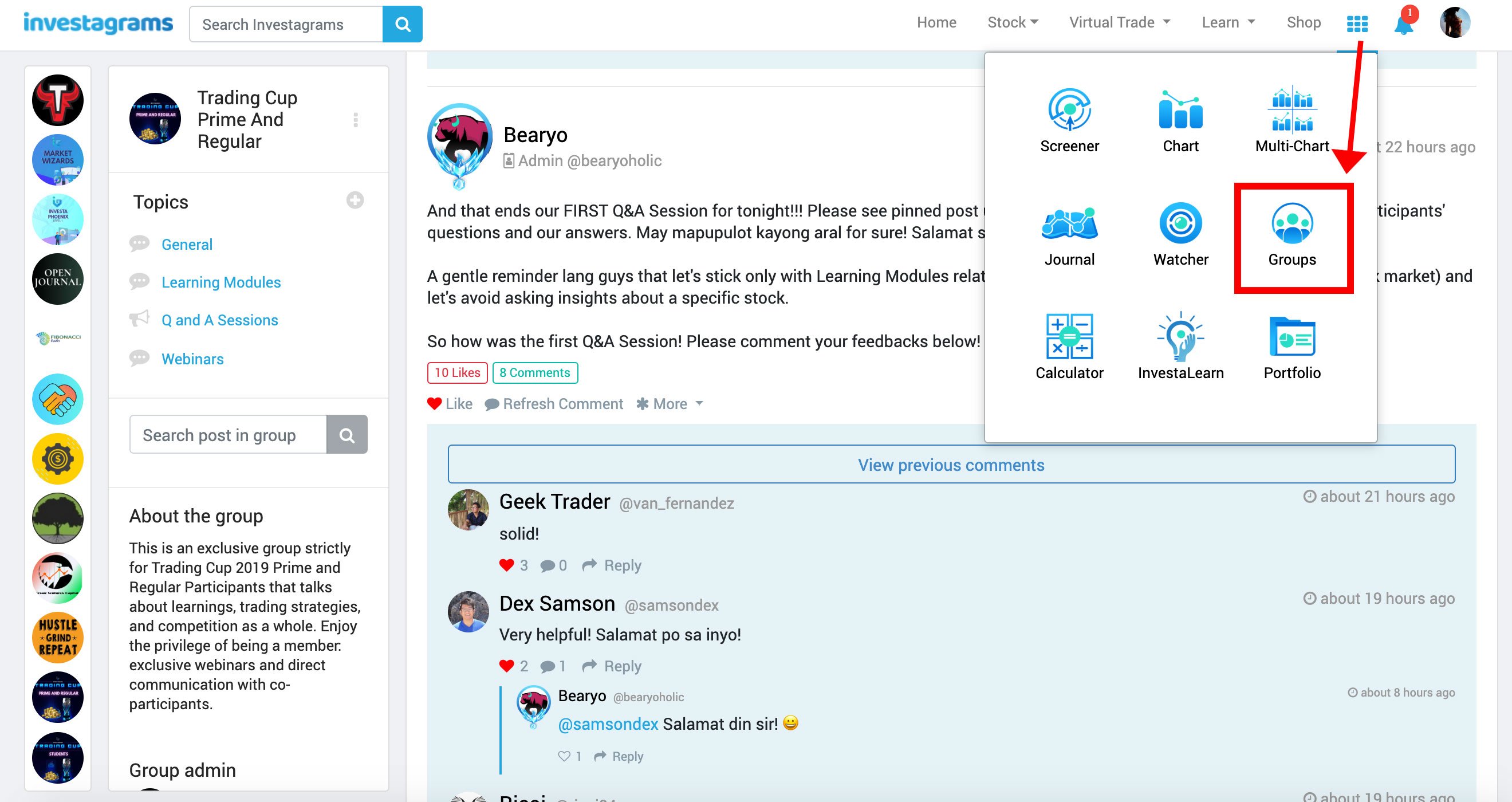 You will receive the learning modules and webinar updates, news, tasks and many others via accessing the TOPICS tabs. (Regular and Prime InvestaGroup is a separate link from the Student InvestaGroup), and you may also interact with fellow participants along with our mentors.
Trading Cup InvestaGroups | TOPICS TAB
FREE LEARNING MODULES via InvestaLearn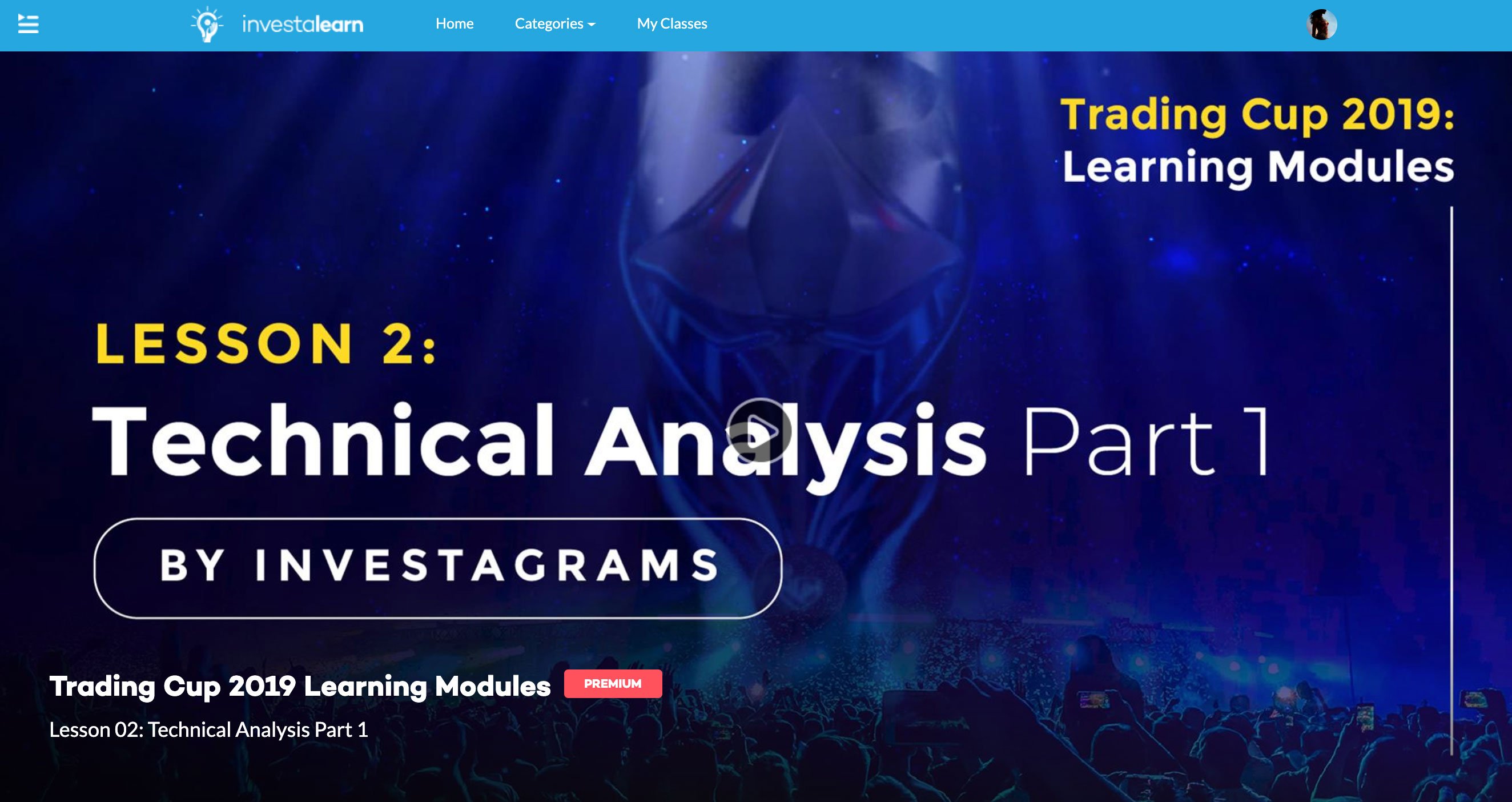 Step 2: Webinars | Mentorship Sessions
We don't want this year's competition to only be for high level traders looking to be in a competitive environment. We also want this year's Trading Cup to be an avenue to learn; especially those who are in the early stages of their investing journey.
Here's everything you need to know about our mentorship sessions:
The mentorship sessions will be done through a series of webinars via InvestaLearn where our in-house traders here in Investagrams along with invited Stock Trading Champions and Multi-Million Fund Managers will help you guys take your trading to the next level.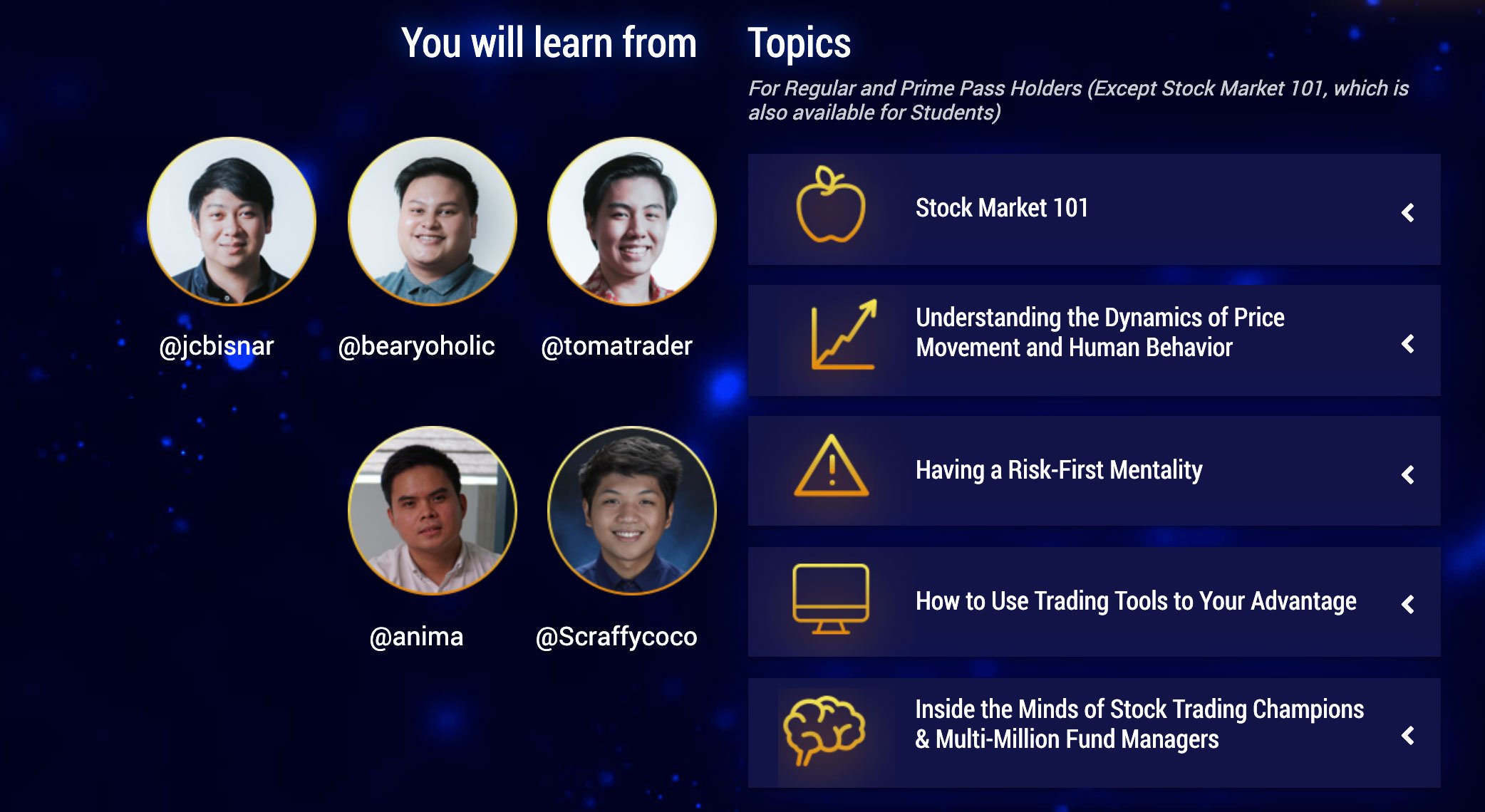 Once your payment has been verified by our team, you will automatically gain access to the 400 page learning modules along with the exclusive webinar videos. Just go to InvestaLearn and click MY CLASSES to find them.
ACCESS InvestaLearn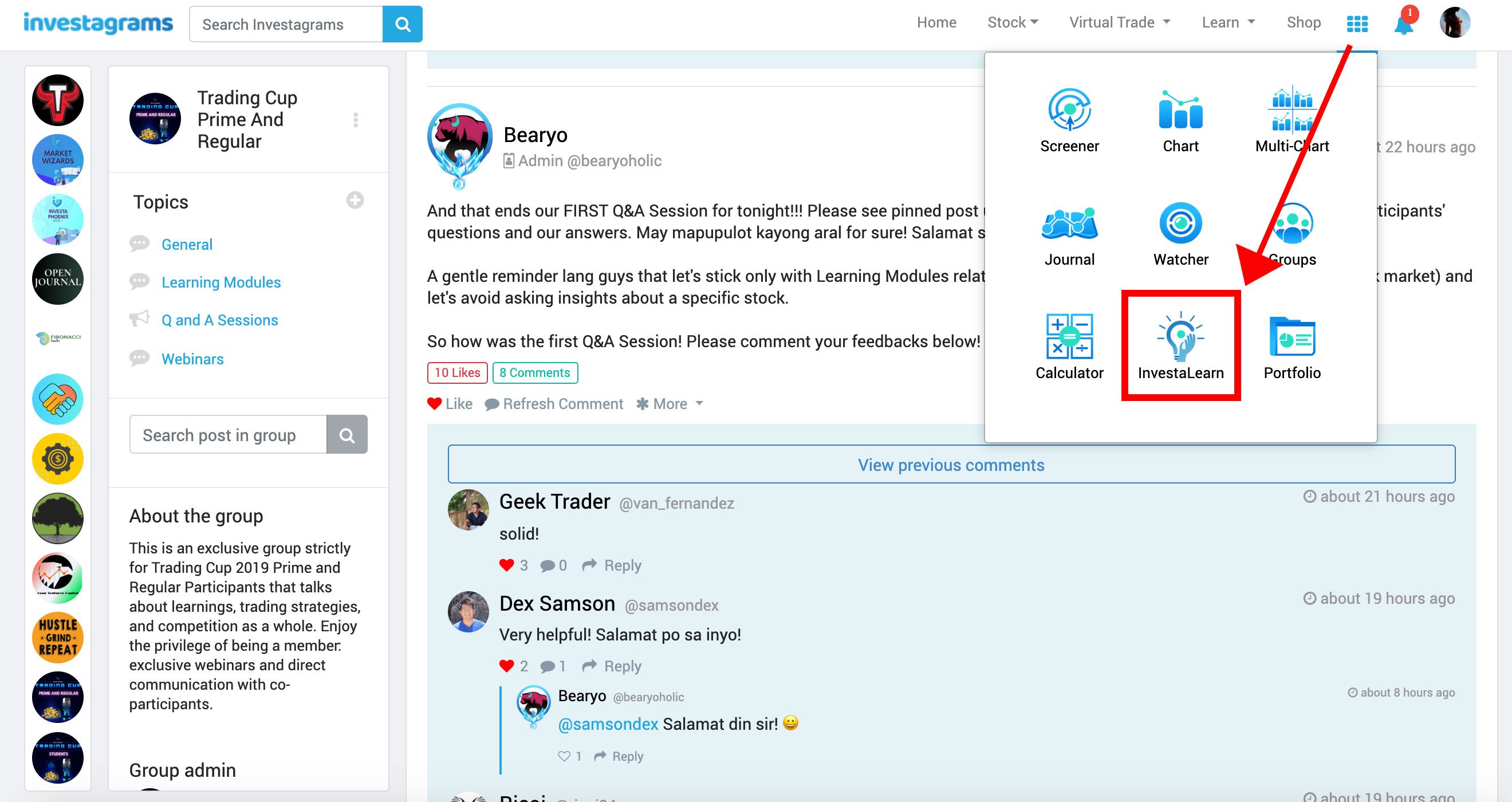 Proceed to MY CLASSES

Webinars | Topics
The following are the topics that will be taught to Regular and Prime pass holders: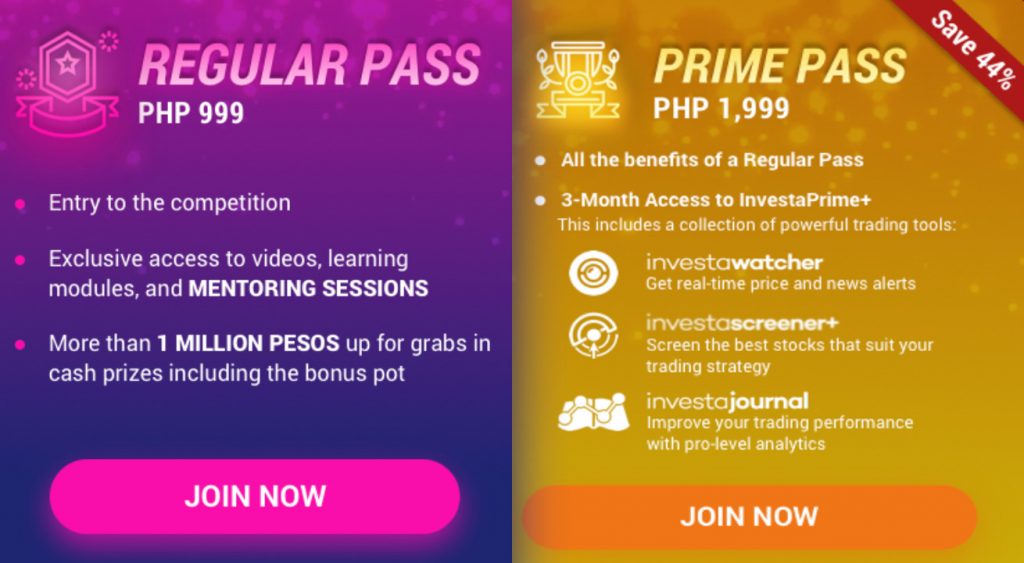 Stock Market 101
Understanding the Dynamics of Price Movement and Human Behavior
Having a Risk-First Mentality
How to Use Trading Tools to Your Advantage
Inside the Minds of Stock Trading Champions and Multi-Million Fund Managers
The following are the topics that will be taught to Student pass holders: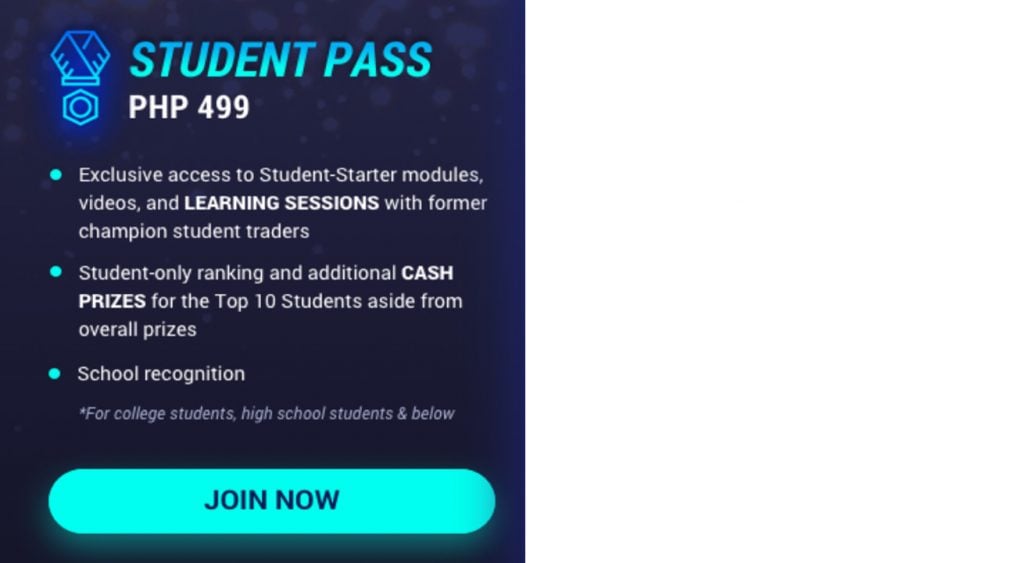 Stock Market 101
Basic Technical Analysis
Being a Student Trader
Special Learning Sessions with Former Student Traders
Webinars | Release Dates
There will be a webinar released every Sunday starting Sunday, August 25, 2019.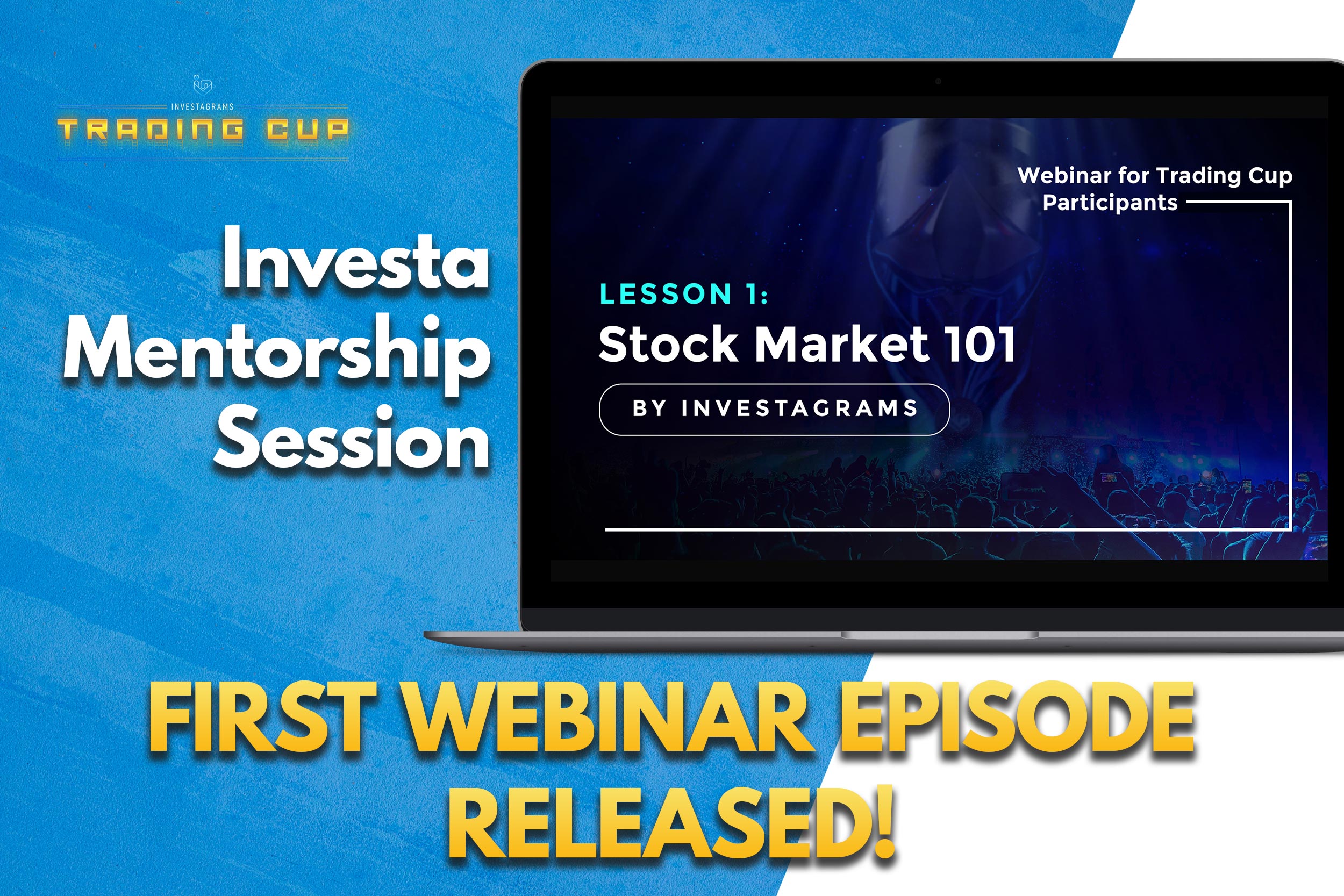 BONUS: Exclusive Q & A Sessions with Investa Mentors
There will be an exclusive Q&A Sessions with your Investa Mentors (Jc Bisnar, Airwyn Tin, JM Lapina, Bearyoholic, and TomaTrader) via InvestaGroups every Sunday from 9:00pm to 10:00pm.
All Trading Cup participants will be free to ask anything about the topics and lectures covered in the FREE 400 Page Learning Modules covering Technical Analysis, Fundamental Analysis, Risk Management, and Trading Psychology.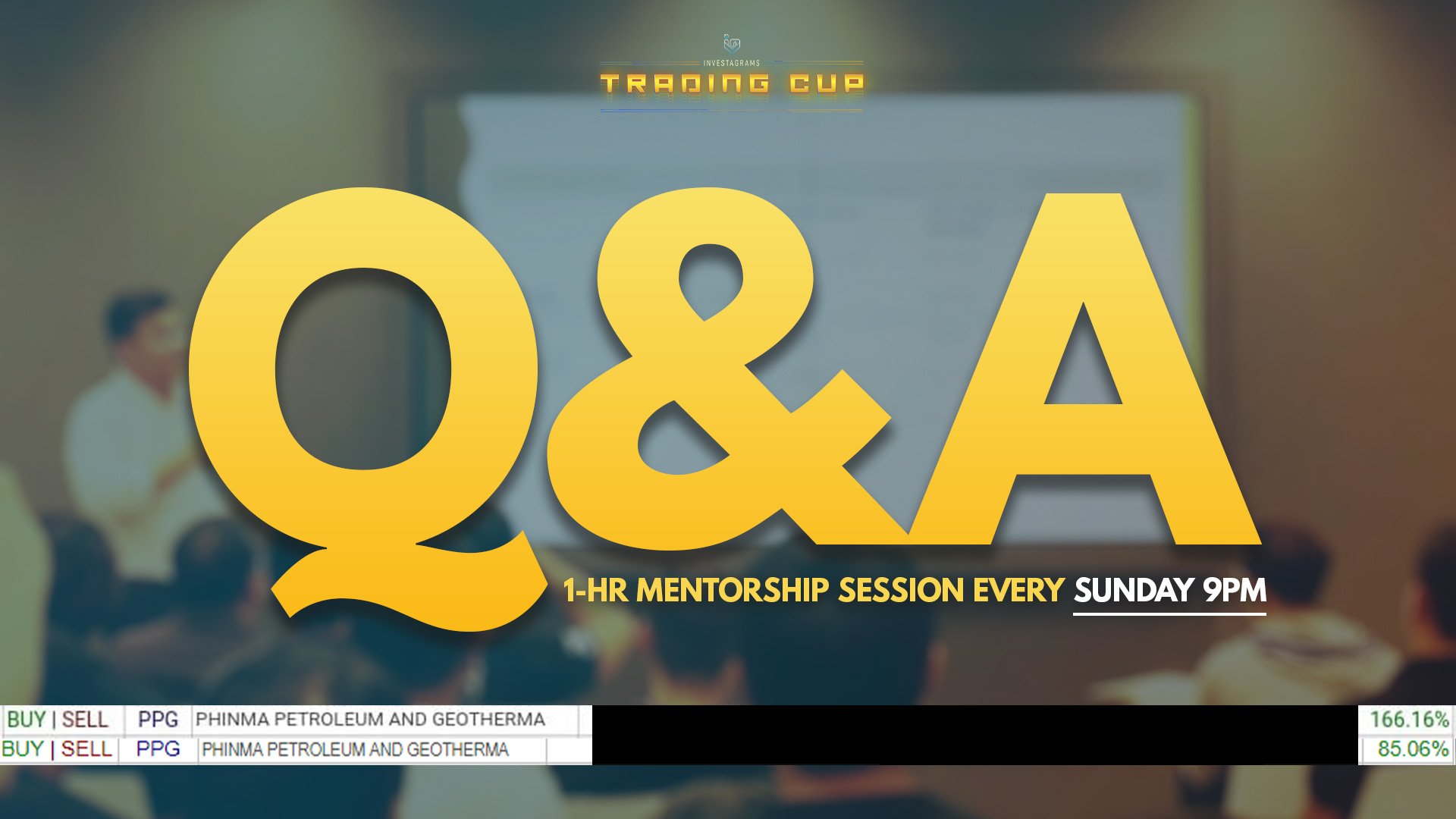 Only questions that were commented on the pinned post under "Q and A Sessions" tab in the premium InvestaGroup will be answered.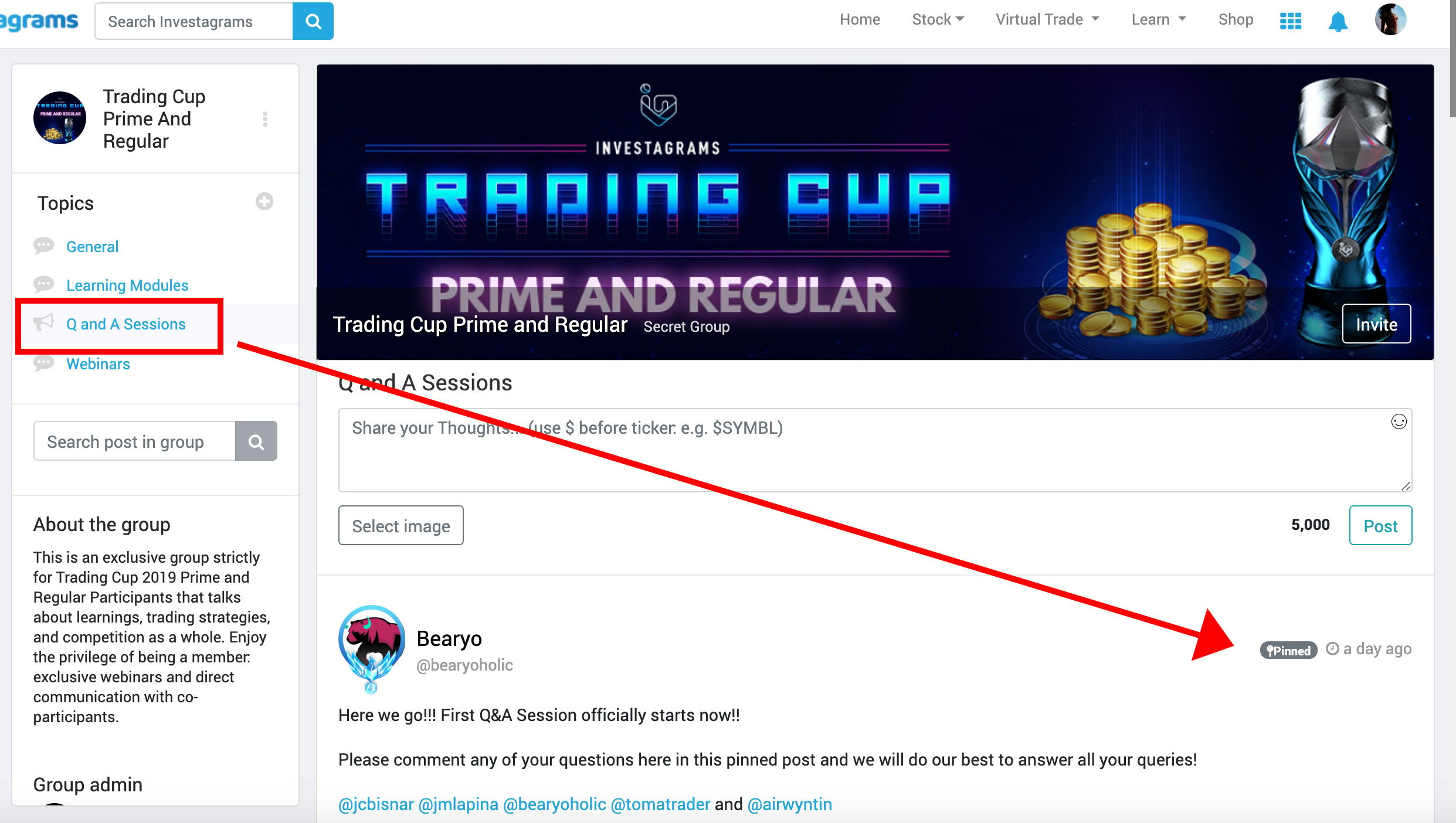 Questions from participants will be answered starting 9:00pm and ends at 10:00pm every Sunday starting August 25, 2019.
See sample conversation during the first Q&A Session last August 25: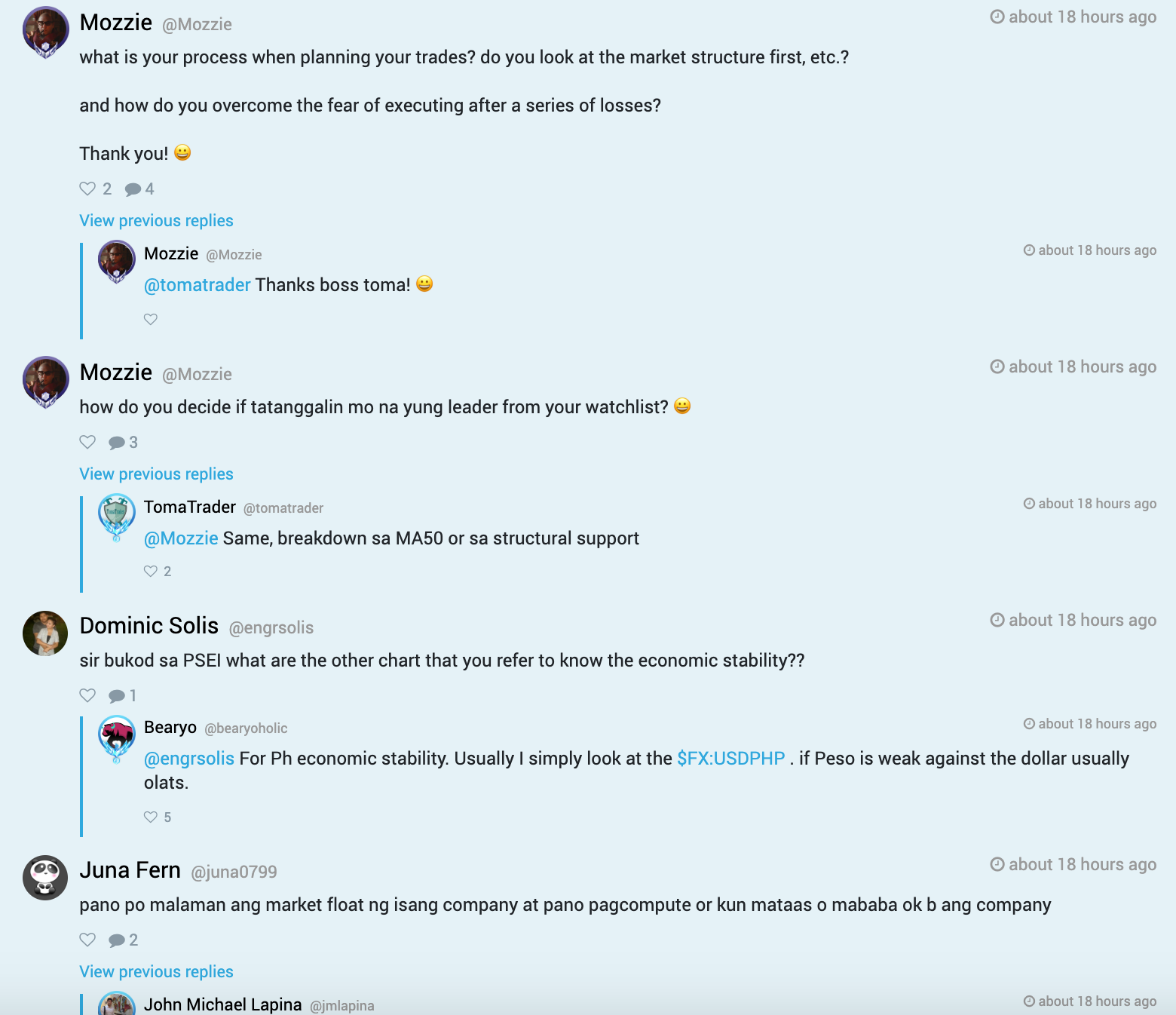 ---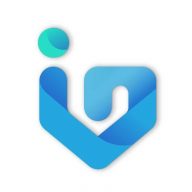 Investagrams has helped thousands of Filipinos all over the world on their stock market journey. Now, we're aiming to help thousands more! Follow us on InvestaDaily for investing tips and stock market advice to help you reach your first million.