This 2019 will be the third year we will be hosting the Investagrams Trading Cup, the biggest stock market competition in the Philippines. For this year's competition, PHP 1,000,000 in prizes are up for grabs plus a bonus pot that increases as more participants join. For the previous two years, we've recognized and awarded some of the best traders in the country. However, we felt like something was missing. There was a gap that needed to be filled to make the competition accessible to everyone.
That's why for this year's Trading Cup we are encouraging students across the country to join as well as Investagrams will recognize and award the top student traders in the Philippines. The youth are the future of our country, the Philippines has just recently reached 1,000,000 investors, and that number will only continue to grow if we can get the younger generation to partake in the stock market. This is why we have partnered and are continuing to partner with different student organizations around the country to promote investing at a young age.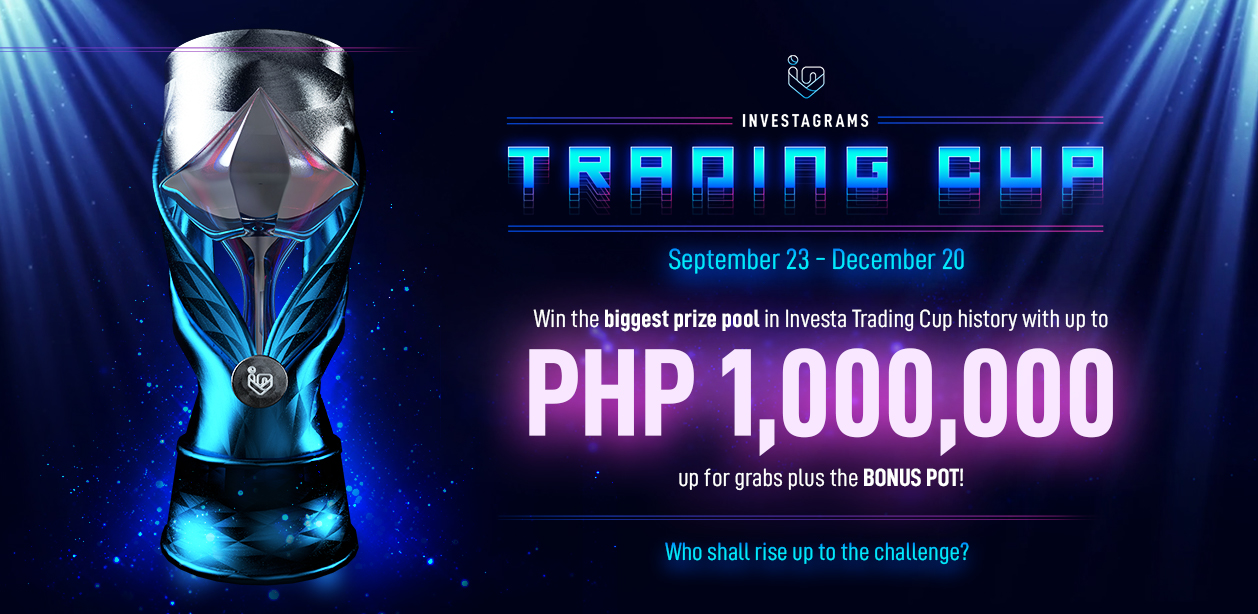 We are giving the following incentives for STUDENTS who will join the competition:
✅ Separate ranking for Top Student Traders aside from the Overall Trading Cup ranking + a total of PHP 100,000 in incentives for the Top 10 Students ON TOP of the actual Trading Cup prizes!
✅ Bonus webinars to jumpstart your trading journey as a student investor.
✅ Special learning session with professional stock traders who were once beginners and student traders just like you!
✅ Exclusive online group in the Investagrams platform where you can interact with fellow student participants.
✅ ALL of this, made accessible just for students at Php 499 (50% off from the Regular Pass).
We want this year's competition to not only cater to those students who already know how to trade, rather we're also encouraging those who have little to no background in trading to join the competition as we will also be using this as an avenue to teach students how to begin and jump start their trading journeys through the bonus webinars and exclusive learnings modules.
If you're a student you may be asking yourself, "Can someone like me even make the Top 10 in the competition?" This is why we interviewed Rafael Roces, known in Investagrams as Scraffycoco, the YOUNGEST trader to make the Top 10, who ranked 4th during the Investagrams Trading Cup 2017 as a fresh graduate out of thousands of competitive traders who joined the competition. During his defense, he captured the attention of many by saying "You can achieve your dreams even at a young age."
Q: How difficult was it to handle both your real portfolio and virtual portfolio at the same time?
A: It wasn't difficult because I was doing the exact same strategy on both my virtual and real portfolio at that time. I did this because it was a surefire way that I would really take the competition as seriously as I can as I was risking real money in my real port as well.
Q: Did you have difficulty trading during the competition because you were just a fresh graduate at the time?
A: Being a fresh graduate was more of a Pro than a Con because all of my time was allotted to trading.
Q: How important was portfolio allocation and risk management to your success in the competition?
A: Everything. I was following a 1 VAR strategy in the competition and at times it would be tempting to put on a max position size as a first entry. I think I actually did it a few times and found that it can quickly backfire because my stop would then be too tight. It was a bull market then which meant that you had to give your positions more breathing room as the general sentiment was going up anyway.
Q: What was your most successful setup during the competition?
A: I was just using a simple filter (YTD & monthly leaders) in order to find stocks that I would like to trade, and I would try to find setups using the daily chart. I either bought on support or during breakouts, and used a trail stop most of the time to exit my positions.
Q: What setups do you believe the participants of this year's Trading Cup should focus on?
A: It would really depend on what the current market condition is and what kind of plays would be available. Also, you have to take into consideration the upside of the setups that you will be choosing. If you miss a 50% upside trade because you chose a 15% upside trade, that one trade alone can already decide your fate in the competition.
Q: Given that everyone in the Trading Cup was trying to go for the top spot, was there any added pressure increase your churn rate or trade more stocks for the possibility of accumulating more profits? Or did you stick with your system and only trade stocks that were properly set-up based on your parameters?
A: I think I traded a few setups early in the competition that weren't strictly set up based but I quickly stopped doing it because it was doing more harm than good. What I did instead was to make alternate setups in order for me to be able to participate in a stock that I missed.
Q: What are the tips and advices you would like to give the students who plan to join the Trading Cup 2019?
A: If done correctly and honestly, the Trading Cup has the potential to change your trading career exponentially. Many of the strategies that I'm still using today is a condensation of all the learnings that I've gotten from joining the competitions of Investagrams.
Q: Will you join this year's Trading Cup?
A: Yes!
That's a wrap! Scraffycoco has definitely proved that no matter how young you are, you can achieve your dreams. He is truly an inspiration to all the students who would like to not only join the competition, but to be part of the Top 10 alongside the best traders in the Philippines. We can also see how Raffy values simplicity in his trading as he only uses a simple screener that identifies the YTD and MTD leaders in the market. Also, he kept his buying parameters simple; he either bought on support or on a breakout from resistance.
He also emphasizes that you should follow your chosen setups rather than style drifting as this may do more harm than good. If you believe that your setups are too restrictive, then you should create alternate setups that have been studied and back tested in order to take advantage of more opportunities. Most importantly, he said that portfolio allocation and risk management was EVERYTHING. Also, we have not seen the last of Scraffycoco as he plans to enter the Investagrams Trading Cup 2019!
So, to all the students out there, take it from Raffy. He said that the Trading Cup has the potential to change your trading career exponentially. Here at Investagrams, we believe that the competition has the potential to change your LIFE! In the words of Gary Vaynerchuk, "You only regret the things you don't do." Don't miss out on a chance of a lifetime to become one of the top student traders in the Philippines!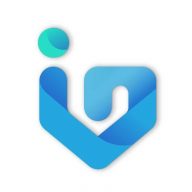 Investagrams has helped thousands of Filipinos all over the world on their stock market journey. Now, we're aiming to help thousands more! Follow us on InvestaDaily for investing tips and stock market advice to help you reach your first million.