With the recent happenings in the crypto world, many institutional investors and traders are eyeing bitcoin and other cryptocurrencies and with the anticipation of of bitcoin price reaching its eye-watering 19,000 levels, one thing definitely comes to a trader's mind before he hits the buy button: are we really on a crypto bull run?
OUR VIEW ON BITCOIN ($BTCUSD)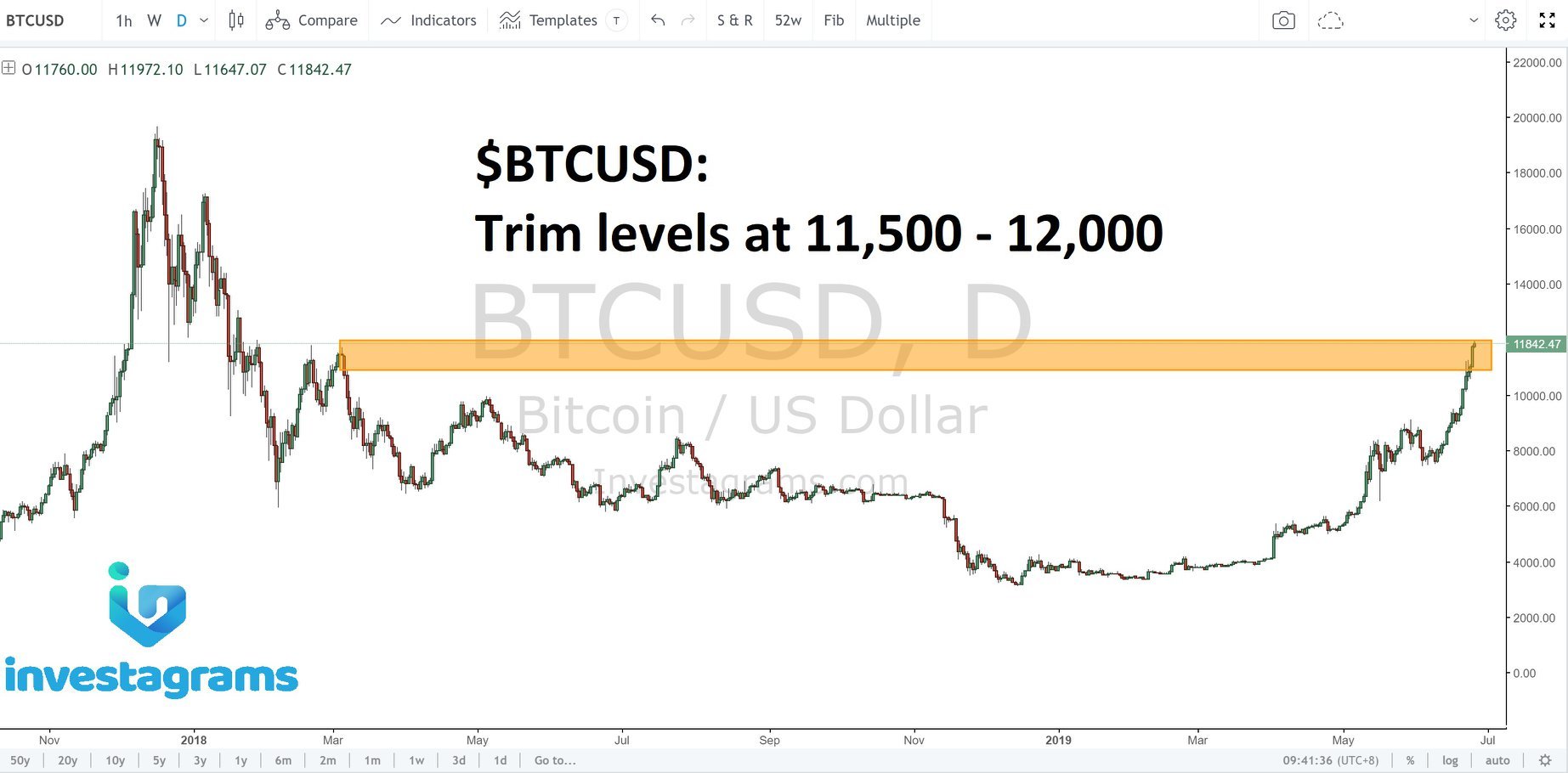 Bitcoin's (BTC) price rose to fresh $13,358.68 as of June 26 trying to surpass the highest level since January 2018 and now currently trading on a pullback at 12,200+ to 12,300+ levels.
Congrats to those who bought and accumulated early, but now we believe we need to be more careful.
We're in a critical resistance point at 12,000 to 12800 and from here on we prefer to trim and lighten up at this point.
WHY? Here's our take.
The biggest crypto has awaken on the back of Facebook entering the cryptocurrency space through LIBRA and with the recent happenings on the cryptocurrency world, many traders and analysts also believed that the LIBRA announcement has a big role to play in this market. The crypto community also took the news to Twitter and celebrated the bitcoin when it crossed 10,000 levels through #Bitcoinisback hashtag and became the number one hashtag on Twitter world last week.
However, we believe that we should think about the bigger implications of LIBRA in the crypto space.
Libra is potentially a MASS adoption cryptocurrency. Even if only half or 20% of FB users utilize it, it will likely be the most used crypto for a lot of transactions in the WORLD.
This goes against the basic use case of Bitcoin. While Bitcoin is the god father of the innovation/concept behind cryptos, we think that more and more big companies (Facebook and Telegram has already led the way) in the future will launch truly scalable and efficiently usable cryptocurrencies in the future.
And as more reliable cryptocurrencies emerge in the future, the use case for bitcoin in terms of regular transactions diminishes.
What does this mean on a trader's perspective? Our view is that we shouldn't get too hyped up with the recent rally. Take into perspective that people are getting that slight boost of euphoria from Facebook's Libra announcement.
Take note that we're in a critical resistance point at 12,000 to 12,800 and from here on we prefer to trim and lighten up on Bitcoin as we move forward. A breakdown below 11,000 can trigger a bigger dip, that's where we re-assess and see potential pick up points once the hype has cooled down.
As always, apply your own strategies and risk management protocols. We are just sharing our personal view on this matter!
Learn more about trading from some of the most notable traders and fund managers in the world in Investagrams Traders' Summit Singapore this July 27, 2019: www.investagrams.com/traderssummitsg
#BTCUSD #Bitcoin #Cryptocurrency #InvestaGlobal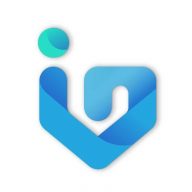 Investagrams has helped thousands of Filipinos all over the world on their stock market journey. Now, we're aiming to help thousands more! Follow us on InvestaDaily for investing tips and stock market advice to help you reach your first million.