Dow Jones giant Walt Disney (NYSE: DIS) reached new record highs of $140.98 over the weekend as Avengers: Endgame hit the theatres on April 26th. Since this movie is the latest talk of the town even in the stock market world, traders who are avid fans of this Marvel story took some time off to watch the last film of the Avengers and see how these heroes will do anything to save the world.
In one way or another, we're pretty sure you might be wondering who would you be if you're one of the Avengers and you're playing the battlefield as a trader. Chances are, one of the many different and interesting characters from Avengers may fit your personality as a trader.
SPOILER ALERT: We're going to keep this as spoiler-free as possible, thus, the character traits and experiences of each Avenger in the movie will be relayed here as their 'trading technique' and part of their investing journey for us to avoid spilling the beans and co-relate it with stock trading. BUT please, proceed with caution if you haven't watched any of the Avenger movies.
Now, let's see which one are you:
IRON MAN
This type of Avenger Trader is being admired by many as the genius guru of all. Equipped with all the techy knowledge and mindset, Tony Stark a.k.a. Ironman made a system that will protect his "capital" from being squeezed. He's seen interest in trading even during his early years. And when first stuck during the bear market phase, he made "specialized crafts" that are best suited for it. He uses different trading tools and supports it with his ideas and learnings from the stock market. People around him often think he's always into charts but boy this tony stark lives life, and proved many times that he has a heart.
HULK
One of the smartest men in the world and a match made in heaven for Stark, this Avenger Trader once finds it hard to keep himself together because he was badly affected during the stock market crash in 2009. Being unable to control himself, this resulted in him settling with the revenge trading – doing everything he could to get his wasted money back. Hulk was angry, hardheaded, and was easily affected by high flying stocks. He used to be hyped every time and had a fear of missing out. He tried purging, figured out why it's not working, but gamma radiation was just too strong to fight. He couldn't help it, that's why he took a time off the S.H.I.E.L.D., studied everything about stocks again, backtest and re-apply, and finally, he was able to bounce back and see the limelight once again with the rest of the Avengers! He mastered this craft and is now in control of his mind. It was once said that 'the best way to control your anger is to control your body.' Bruce Barner did! So yeahh THAT'S HULK SMASH!
CAPTAIN AMERICA
The ordinary joe. ("It's not for the eyes of ordinary men. You can't control the power you hold!") Steve Rogers is the type of Avenger Trader who's genetically modified super trader just like everyone who starts in the market – one who started out in long term investing before he was able to equip himself with knowledge in technical and fundamental analysis to apply in short term trading. Initially, he really wanted to make it big to the market in a short span of time but he just couldn't because of the lack of knowledge. After spending many years in investing for long term with low risks, Cap returned to a very different world with the idealism of a different era – backed up by his trading plan and strategy to apply in his trading. To be able to pass what he learned, he now leads a new breed of traders. Young, brave, and smart. He's a new generation trader!
THOR
This avenger trader learned Ms. Market's lesson the hard way. He was punished for his wrongdoings and attitude whereby he became so confident about his performance that he overlooked what needs to be focused on. He thought he'll always have winning trades no matter what until a market correction happened and the system that he's using no longer work anymore with the current market status. But as an Avenger, he persists that he would recover, and over a period of time, it did. It always did. His conviction never fails. Thor admitted he's wrong and then focuses on what needs to work on his trading by journalling everything and learn a thing or two from it. When he's about to return to Asgard, Ms. Market rewarded him back.
HAWKEYE
The all in. Using his bow and arrow, Hawkeye hit his targets precisely. As a technical trader, he learned to enter a trade only when he's sure about it based on his trading setups. He doesn't do the joy ride and buy shares to avoid FOMO. When buying stocks, he focuses on waiting for his favorite strategy which is the breakout's pull back, time it out, enter the trade, and then turn on a dime. He's always after the big one and doesn't listen to the noise. He now knows himself and his trade better. Being a momentum trader, he knows that this strategy requires high levels of focus and attention and he must remain steadfast on it. Clint Barton a.k.a. Hawkeye focuses on more than trends in stocks. He looks at stocks which show a strong move in a given direction, typically with high volume and over a time period. He then buys stocks which have been trending in this direction, aiming to capture waves of trader enthusiasm which have temporarily prompted new highs or lows in trading. That's how mastered he is. Just pull the arrow back, and hit! Run high profits!
BLACK WIDOW
Who would have thought that a girl could be part of the Avenger Traders? Say no more, that's girl power! Natasha Romanoff a.k.a. Black Widow is not your ordinary trader. She can do things just like what any other men did. She wasn't taken aback that easily. This girl knows what she's capable of and not what the society is dictating her. Trading stock market is suitable for men? Well, she doesn't care. She can stand on her own. She's more profitable than some so-called guy out there. Decisive and courageous. She takes trade seriously. Confident? That's Black Widow!
Casting Off
Investagrams is like the S.H.I.E.L.D. in Avenger Movies. We want to spread financial literacy and help Filipino people alleviate poverty and increase stock market awareness and reach 10 Million Filipinos in ten years! As what Spiderman always says, 'With great power comes great responsibility!"
So have you figured out what kind of Avenger you are? Aim high, as you might be the next Captain America if his 'successor' won't be able to be profitable and maintain a good portfolio standing in the next few years.
Let's help save the ports together. We've got you 3000 times! ❤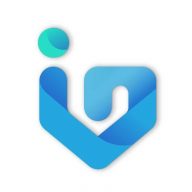 Investagrams has helped thousands of Filipinos all over the world on their stock market journey. Now, we're aiming to help thousands more! Follow us on InvestaDaily for investing tips and stock market advice to help you reach your first million.