If you haven't heard of the news yet, the Philippine Statistics Authority (PSA) just announced today, March 5th 2019, that the inflation rate of our country finally hit the Bangko Sentral ng Pilipinas' (BSP) goal of keeping the target range between 2%-4% by recording a 3.8% rate in February of this year.
This comes after failing to hit the said range for 11 straight months. In January, the country came short of 0.4% from hitting its target as it logged an inflation rate of 4.4% for that month. Last year, the country also recorded a 3.8% headline inflation for February.
The headline inflation slowdown is said to be largely attributable to the lagging annual increase in the index of the heavily-weighted food and non-alcoholic beverages at 4.7%, according to the release of the PSA. Also, the indices of clothing, footwear, and education, registered slower annual ascends.
In the stocks and equity context, investors generally use the stock market as a way to hedge their money against inflation since stocks appreciate in price much faster than the general level of prices.
Now, should you be hopeful (or worried) about your stock position's market price?
The stock market itself is irrational. Investors and traders interpret economic news and company disclosures differently and then create a plan that's best suited to their investment decisions.
As of this writing, the PSEi opened +24.91 points above yesterday's close of 7,675.47 thereby opening with a small gap up. Is this the inflation rate report making its presence felt in the local bourse? Pundits might say yes, but according to Investopedia, some studies conclude that inflation can either positively or negatively affect stocks. Mind you, economic factors do affect the stock market, but whatever type of news or announcement it is, it's the investor who clicks the buy and sell button. The stock market always revolves around the economic law of supply and demand.
So to answer the question above, if you're a true-blue investor, you should be aware if the company that you're invested in will be directly affected by rising increases in price and the fall of the value of the Peso (inflation). Be mindful especially if the company is in the subsector of "Food, Beverage & Tobacco". We can all remember how the TRAIN Law affected food products levied with the sugar-sweetened beverage tax. But those companies should be able to quickly adapt to the rising or falling costs due to inflation and adjust their profit margin effectively.
On the other hand, if you're a trader who incorporates news for your trading decisions, you may use news like this as confluence to your technical analysis. As simple as that but it's still up to you how you would react and how you would like to take advantage of such reports.
Overall, it is always good to buy or sell stocks with sound technical and fundamental analysis.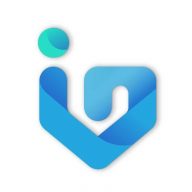 Investagrams has helped thousands of Filipinos all over the world on their stock market journey. Now, we're aiming to help thousands more! Follow us on InvestaDaily for investing tips and stock market advice to help you reach your first million.