When it comes to trading, one of the firsts that you need to master is the art of controlling your emotions. Yes, you learned well from the textbooks, the videos, and the different platforms that you have gained access while learning the stock market but how do you know when you are ready into the real world trading?
Joining stock trading competitions such as the Investa Trading League is an opportunity for you to put yourself into real-time market trading, highlight the importance of trading psychology, and be in a head-to-head competition with other traders that will equip you with the right experience and gain expertise. It will be of good help as it will make sure that you are ready in terms of rationality, understanding your fears, overcoming greed, setting rules, and having a complete set of disciplined mindset in trading.
It's designed to acquaint and immerse yourself in the stock market without using real money. Win or lose, you'll get motivated by your performance as you progress in the league.
Benefits of joining the stock market trading competitions:
Understand how to trade the stock market
Experience the Philippine Stock Exchange (PSE) using virtual money
Learn strategies on how to buy and sell stocks on a short-term basis
Discover profitable setups that you can use in real-life trading
Develop financial literacy
Gain insights on how stock trading works
Improve your financial well-being
Prove your trading strategy works
Determine how your profitable trading system applies during short-term competitions
Walk the talk by showcasing your skills against other traders
Win cash prizes
Your skills will be rewarded with cash prizes
Become a better trader
Find out how your trading system applies to short trading competitions
See the areas of strengths and weaknesses where you can improve upon
Realize the power of paper trading
Stock market aficionados, veterans, and even newbies are all welcome to join the trading competitions as long as you have the determination to survive till the end of the game.
What are you waiting for? Practice your skills with the upcoming Investa Trading League – Round 1! Joining is absolutely FREE – don't miss the opportunity to compete with other traders and win the cash prize without having to shell out your hard-earned money. Compete with other traders, see where you'll end up in the leaderboard, and most importantly, have fun!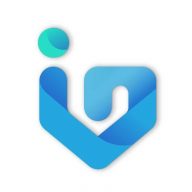 Investagrams has helped thousands of Filipinos all over the world on their stock market journey. Now, we're aiming to help thousands more! Follow us on InvestaDaily for investing tips and stock market advice to help you reach your first million.