Remember those days when you're starting your journey in the world of stock market? I do.
Madaming nagtatanong, "Why do you invest in stocks?", "Ano ang makukuha mo diyan compared sa bank savings?", "Does it really work?"
Dahil ganyan madalas ang mga tanong sa atin, praktisado na tayo sa mga sagot natin like "escaping the rat race", "attaining financial freedom", "to achive worry-free life when it comes to money", "avoid living from paycheck to paycheck" at madami pang iba.
And over the past 14 years of my trading experience from being an employee to a full-time trader, I've had my share of failures and successes. May mga oras na I earn huge gains and it can be a way of ensuring I have a 'nest-egg' for the future, meron din namang wrong moves, and to save my bets in a particular stock, I practice cut-loss most of the time. This is the reality in trading – those with skills, patience, and determination can make careers out of investing. What successful traders made them who they are today is not only those characteristics that I mentioned above but this particular behaviour – to know when NOT TO TAKE A TRADE. They have this edge among everyone and this is what others missed out.
So how do we know when exactly not to trade?
1. When it doesn't fit your trading style.
Isipin natin na we are playing the latest mobile game and we thought that our player profile is very much prepared for this battle. You're fully armed and confident that you'll win over your opponent. But then here comes the greatest conqueror you didn't consider in giving a fight dahil akala mo nung una small players lang ang kalaban. Hindi ka nga nakapagdagdag ng emblems set-up o booster for your character dahil na rin sa sobrang bilib mo sa sarili mo. Pero hayan, akala lang pala ang lahat at ilang beses kang na-whipsaw ng kalaban. Game over dito game over diyan. Uulit ka pa ba kahit wala nang laban? Would you take this one again and again knowing that the energy you'll be pouring towards him would only makes you lose dahil he is 20x more stronger than you, has levelled up to a top player equipment gears and may kasama pang squad? Of course not! Magpapalakas ka muna ng character mo, at paghahandaan ang muli ninyong pagkikita, hindi ba? That's the right thing to do.
This scenario applies in trading too. There will always be trades out there, some outperforming and in 52 weeks high while some are illiquid and some are just like falling knives, waiting to strike the floor. But that doesn't mean that you should give 'em all a try. It's like pulling off the trigger that is not meant to hit the spot. If it doesn't match your personality and doesn't fit your trading style, then don't take that trade. If the chart you are seeing is meant for bounce players pero momentum trader ka, then by all means, don't do it. Hintayin mo yung tamang chart at set-up na posible mong pasukan uli. Ganun ka-simple.
2. When it's not carefully planned.
"By failing to prepare, you are preparing to fail." ― Benjamin Franklin
Successful trader knows that before entering a trade, we must develop a profitable trading approach. Kung handa na yung trading set-up mo, alamin mo naman yung selling price at yung cut loss point mo before you hit that 'buy' button.
Ask yourself these questions – "What will I do if this trade fail?", "Would I pull out all my positions?", "What if it continues to went up along the way and what if it doesn't?", "At what trailing stops would I lock my gains?", "Should I add more?"
Having these in mind is what you should consider first. Paghandaan mo, bago sumabak sa giyera.
3. When you're not emotionally stable.
Still have that problem with your boss a few days ago? Kinda ruined a relationship and having a hard to make it up to your partner? Had an argument with family members and you don't know how to deal with them?
If you can't get bad situations out of your mind, oras na para tigilan mo muna ang mundo ng trading at gawin ang lahat kung paano magiging maayos ang sitwasyon at mag-aim kung paano maka-achieve ng balanced and focused mindset this time. Kung kinakailangang magsimula ka uli, okay lang, do some activities that you enjoy besides trading and settle whatever issues you have bago ka uli sumabak sa industriyang ito.
A well-balanced trader will usually win more than a cloudy trader because he is more relaxed and less susceptible to negative emotions like fear and greed.
Ilan lang yan sa mga dahilan kung bakit minsan, mas kailangan nating magpahinga at alisin ang sistema ng stock market sa isip natin.
Remember, trading is not gambling.
Pera mo yan na gagamitin mo at kapag hindi ka ready, you might lose whatever you have. It can make or break you. Be always prepared in this battle and when you are adjusted, then by all means, trade to win!
Marami mang rason kung bakit tayo nagti-trade, madami ding dahilan kung bakit hindi tayo dapat magmadali o huwag ituloy ang trading. You can think any but never ever forget this one –  T R A D E   W H E N   R E A D Y .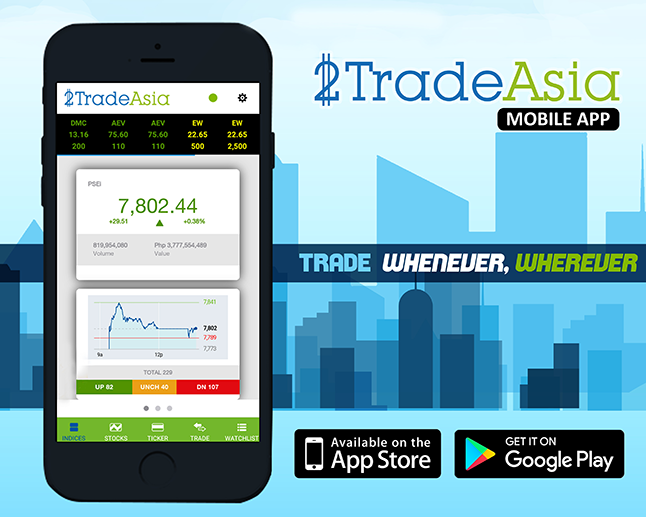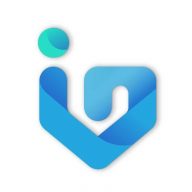 Investagrams has helped thousands of Filipinos all over the world on their stock market journey. Now, we're aiming to help thousands more! Follow us on InvestaDaily for investing tips and stock market advice to help you reach your first million.