In our desire to improve the way Filipinos trade the Stock Market, we are ecstatic to announce one of our MAJOR UPDATES for this year!
Here are this month's notable upgrades!

a. No more PORT RESET required
One of the major concerns regarding last year's Investagrams Trading Cup is the needs to reset the Portfolios to make buying and selling Stocks for the COMPETITION possible. With this update, you can now retain your own virtual trading portfolio and use a separate one for competitions.
b. Join MULTIPLE Competitions any time
In line with the capability to have a separate PORTFOLIO for personal use and competitions, you are now allowed to join multiple competitions at any given time!

c. Upgraded view of TRADE HISTORY
With this upgrade, you will now have a better grasp of your past Trading Performance.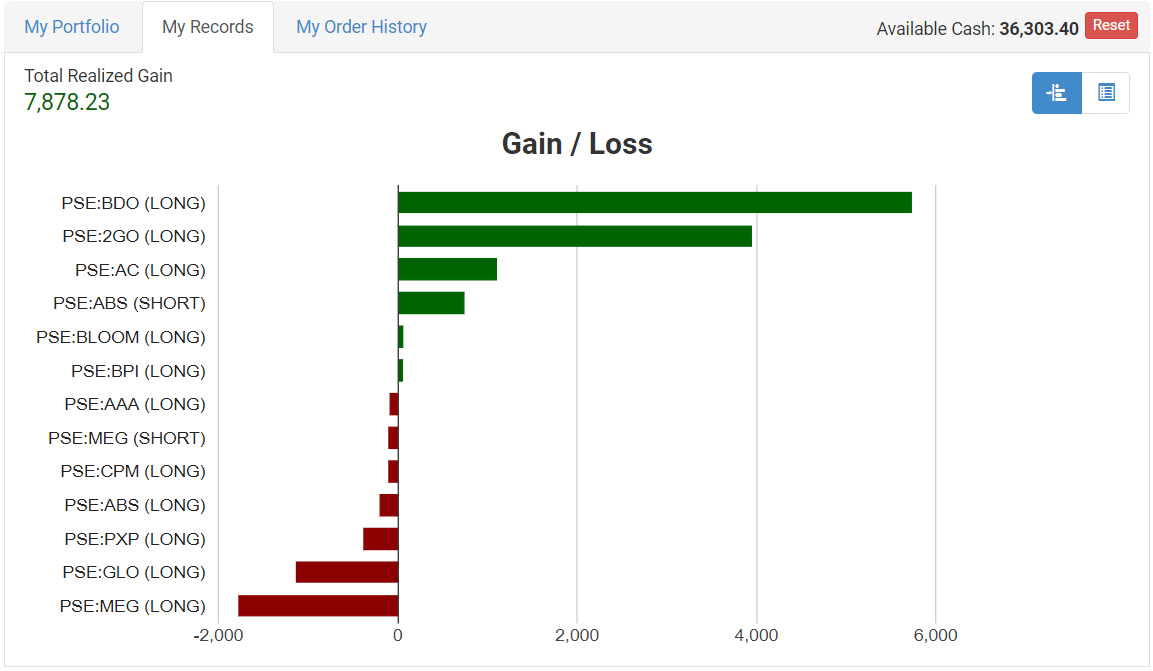 d. vTrade Web Platform
You can access the vTrade Web Platform here: https://www.investagrams.com/vTrade

Here is an overview of the UPGRADED vTrade Web Platform
1. Available Cash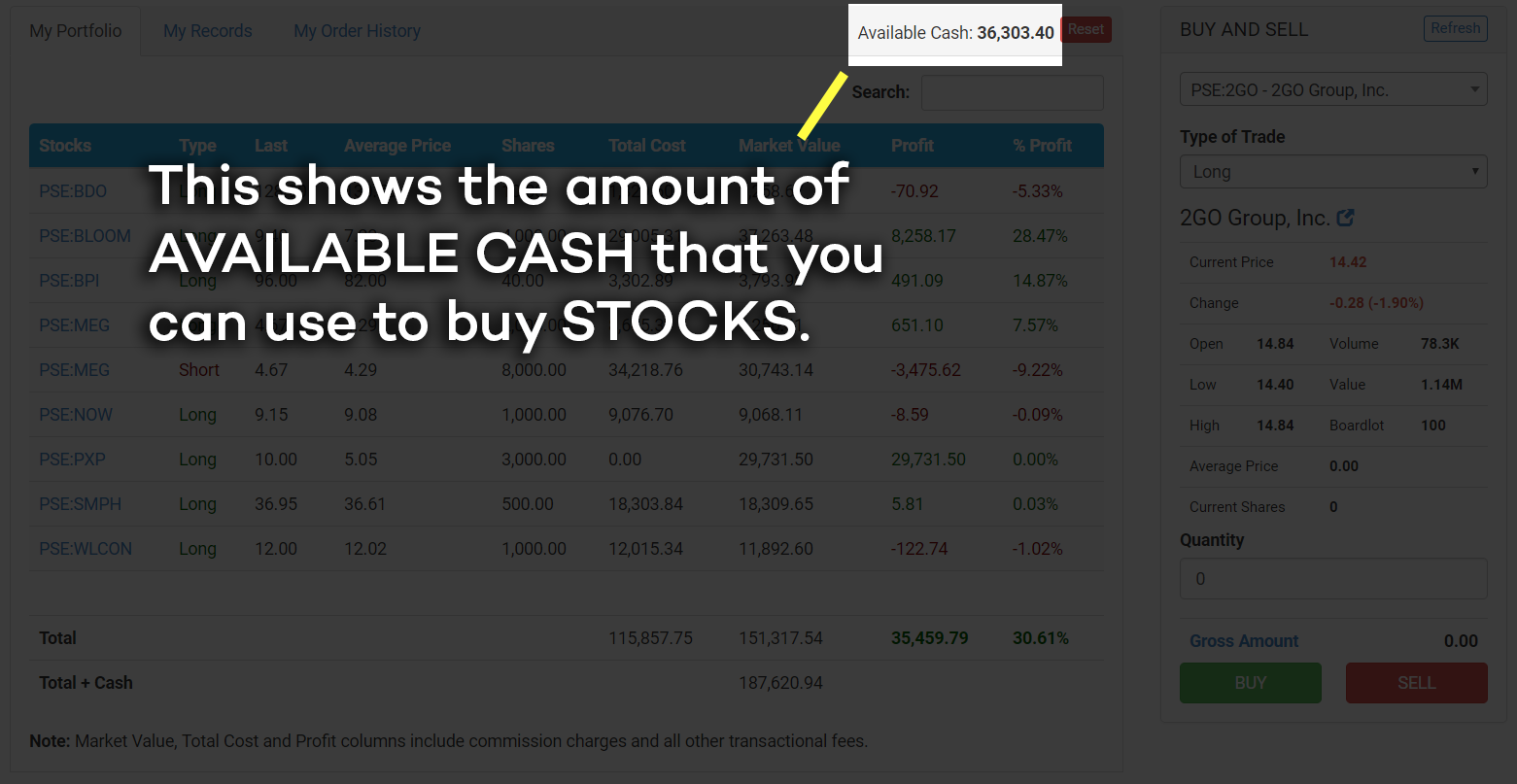 2.  List of Stocks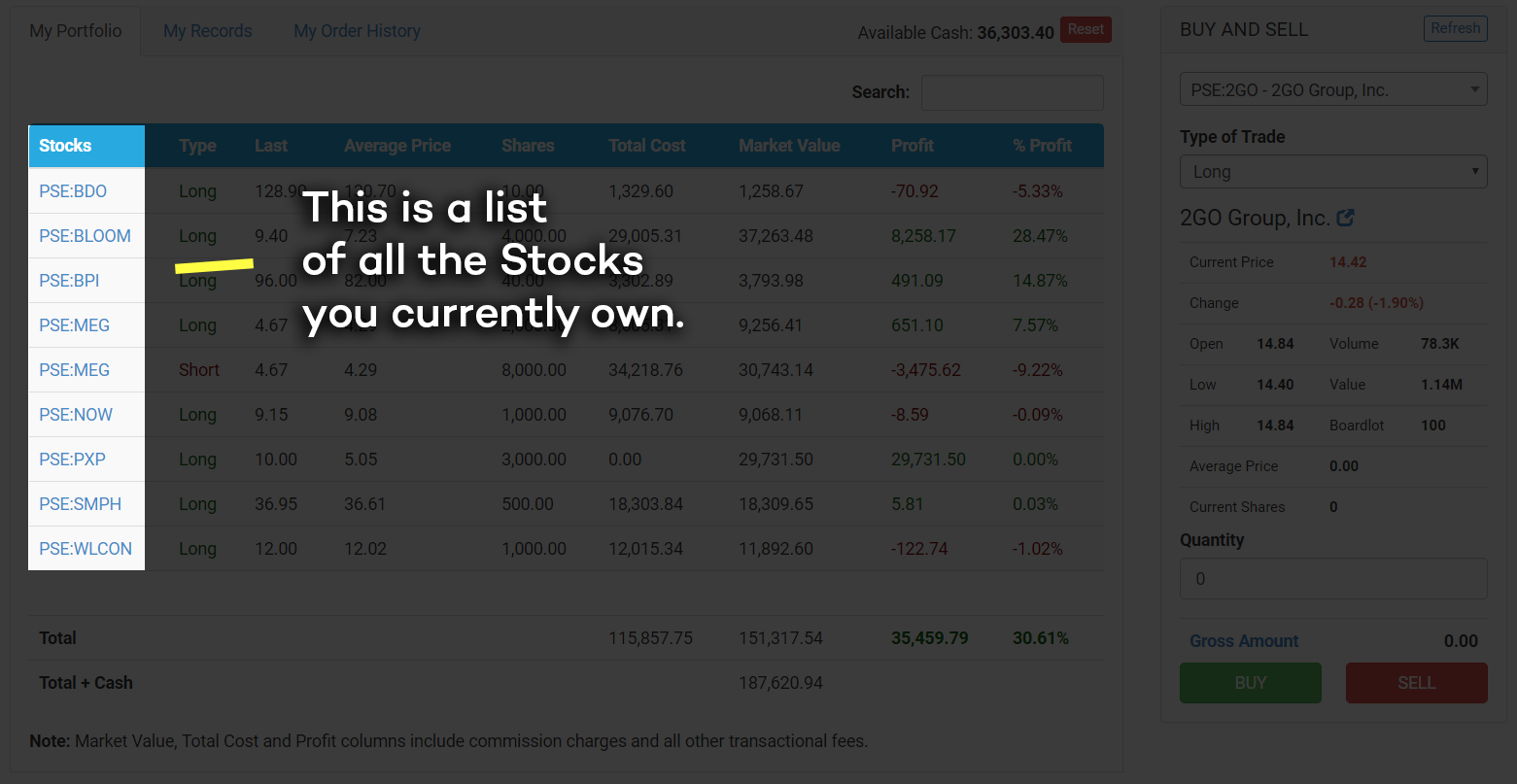 3. Position Type – There are two position types in the Stock Market. One of which is the 'LONG' position, it's the buying of a Stock with the expectation that it will rise in value (This is the usual way). On the other hand, there is the 'SHORT' position (a bit more complicated than the LONG position) you can read more about it here: http://invs.st/Shorting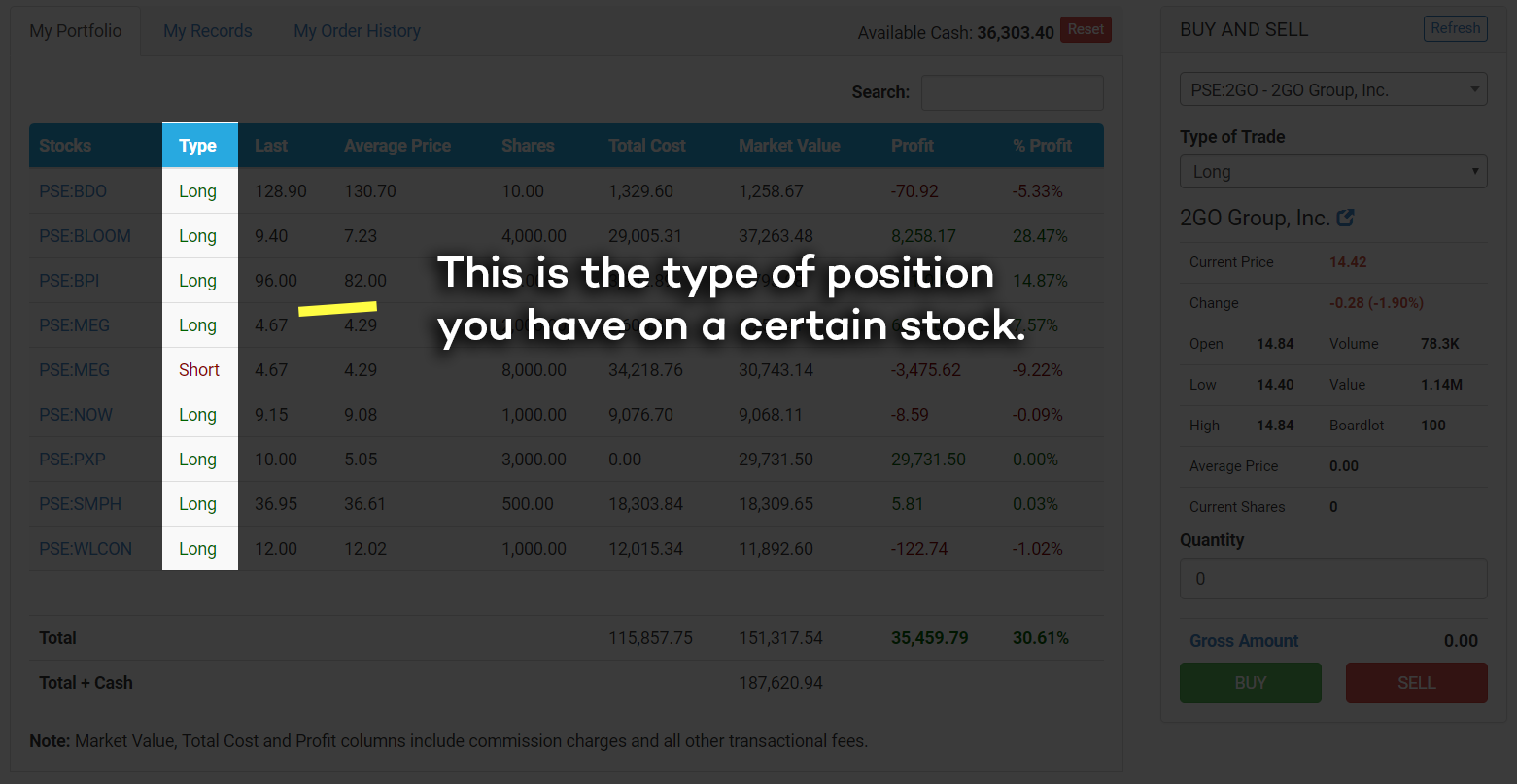 4. Last Price / Current Price – the current PRICE/Share of the Stock you own.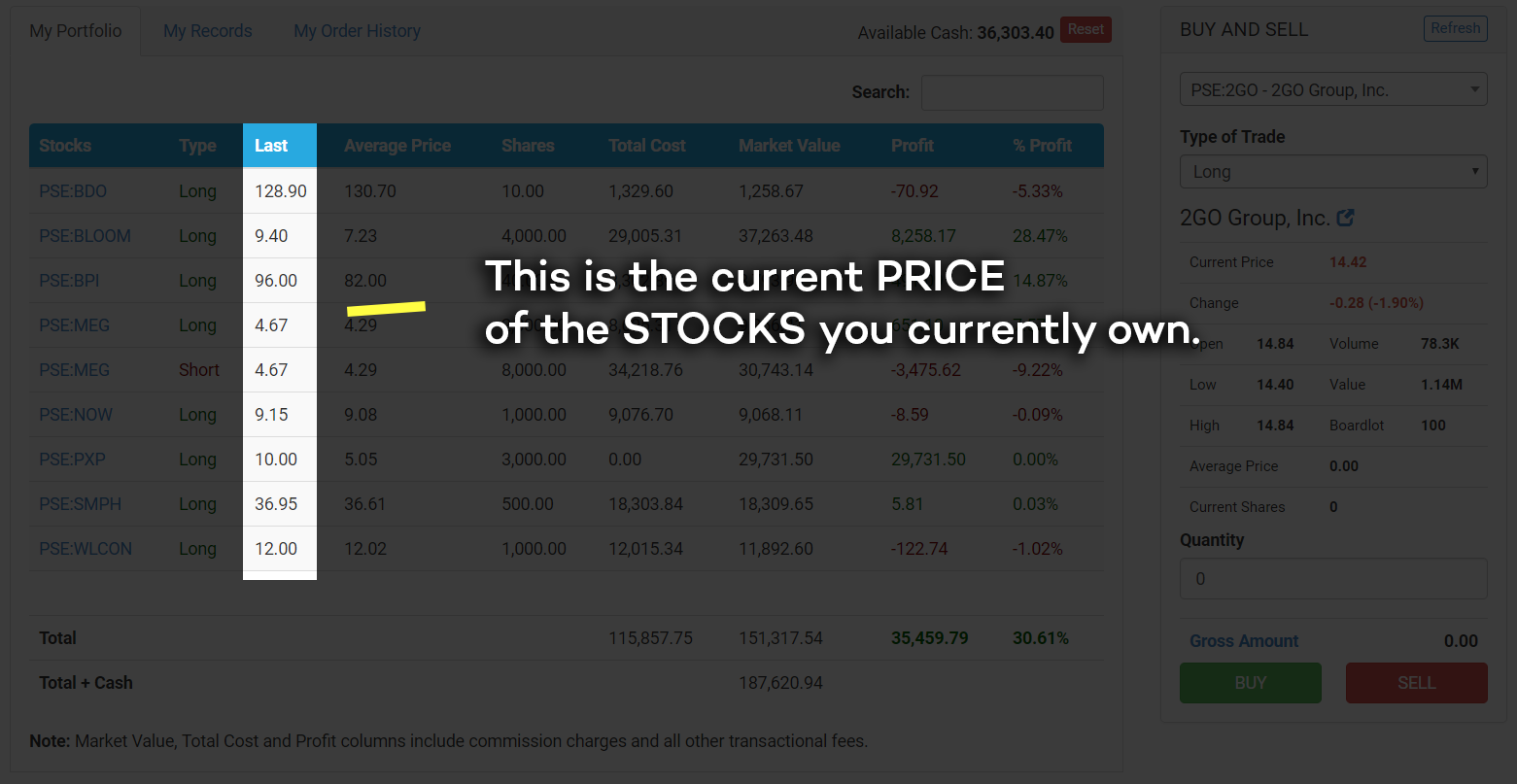 5. Average Price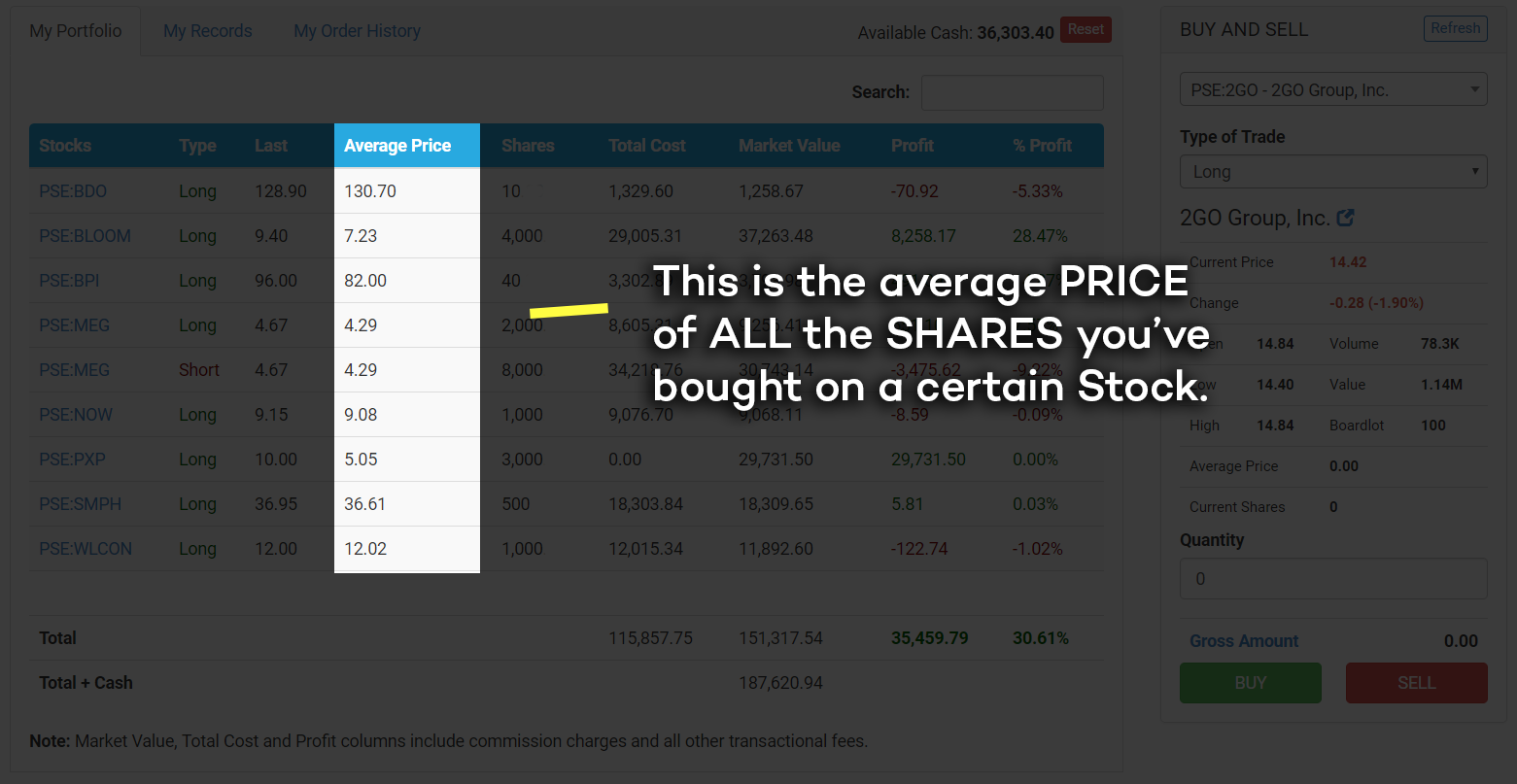 6. Shares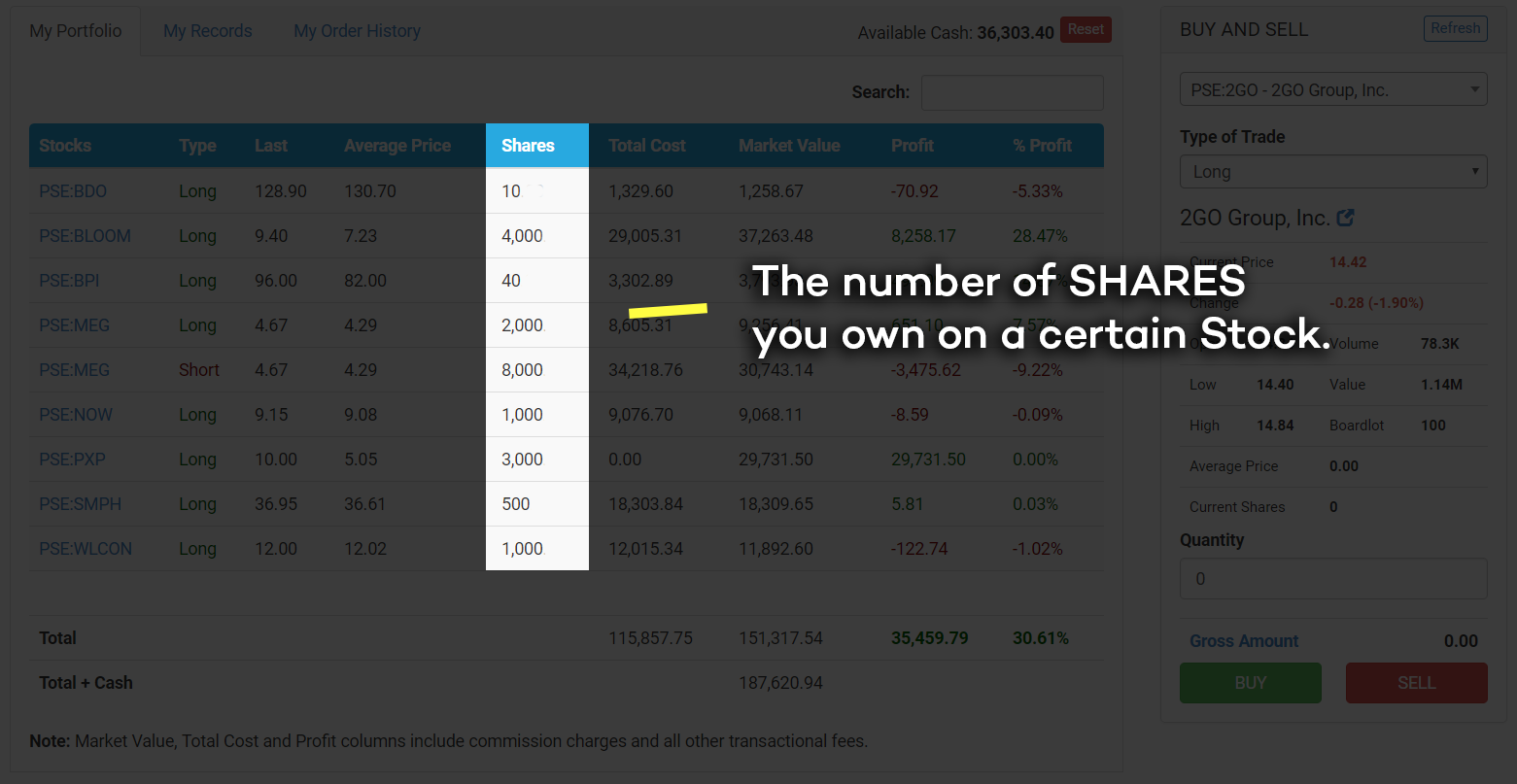 7. Total Cost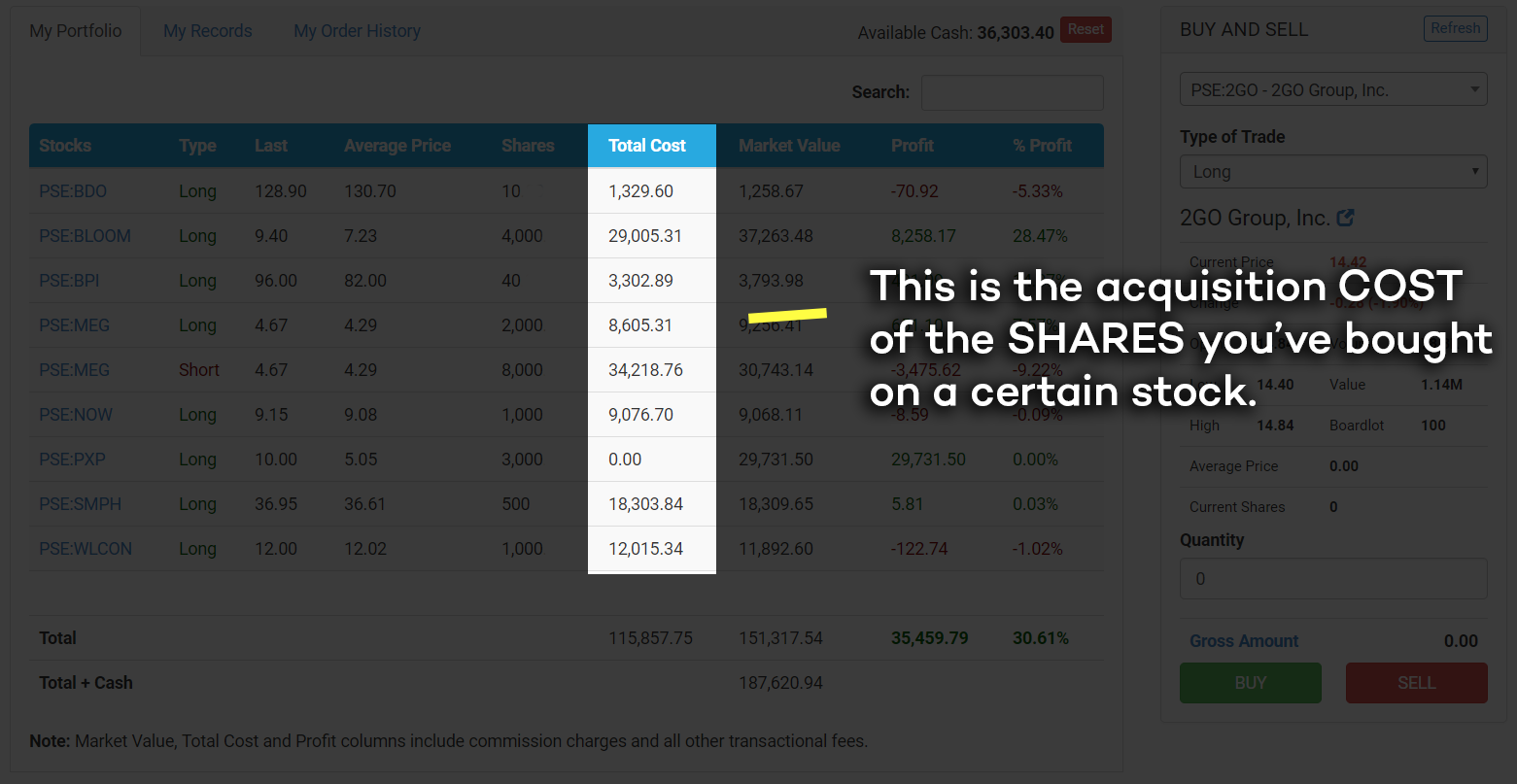 8. Market Value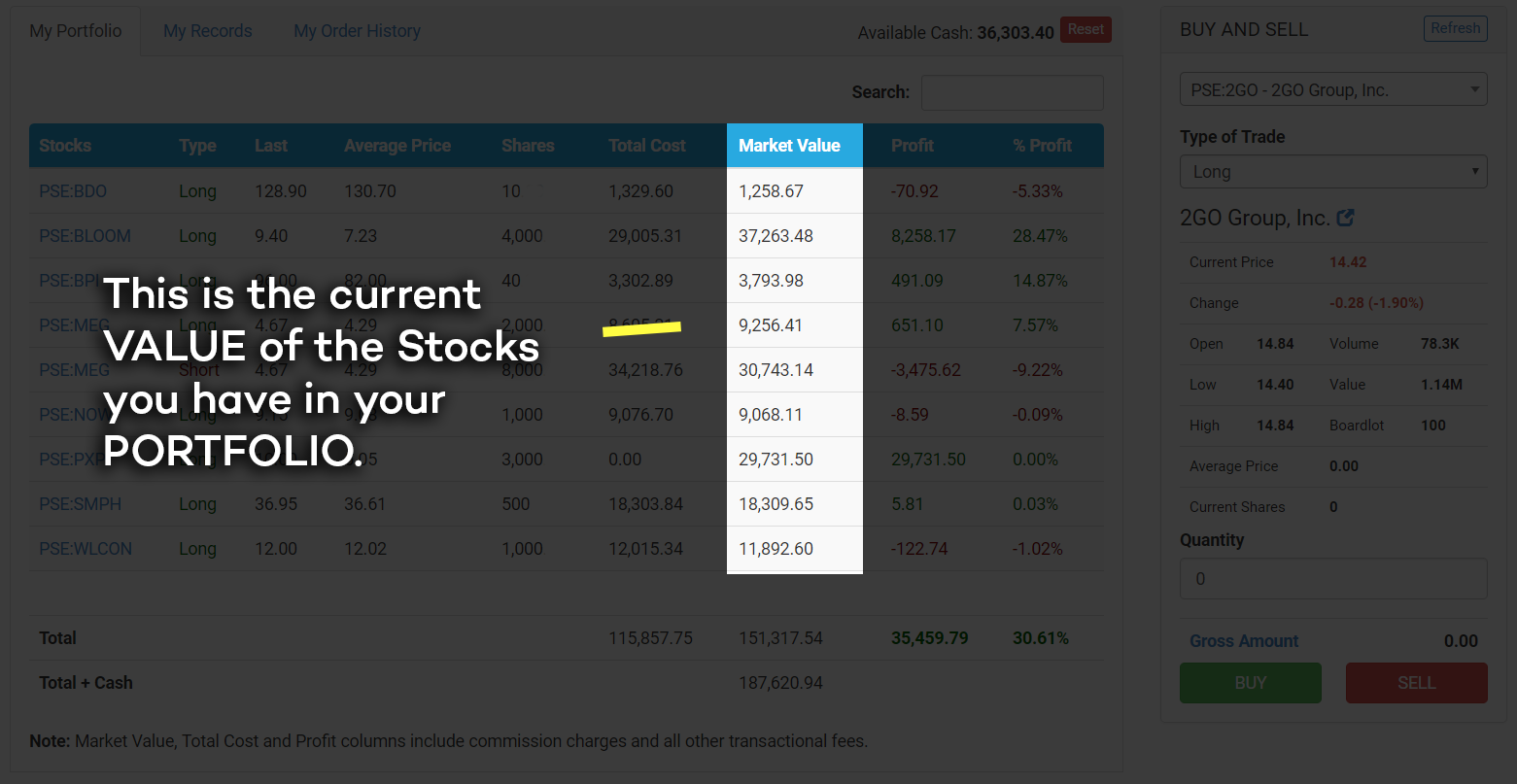 9. Profit and %Profit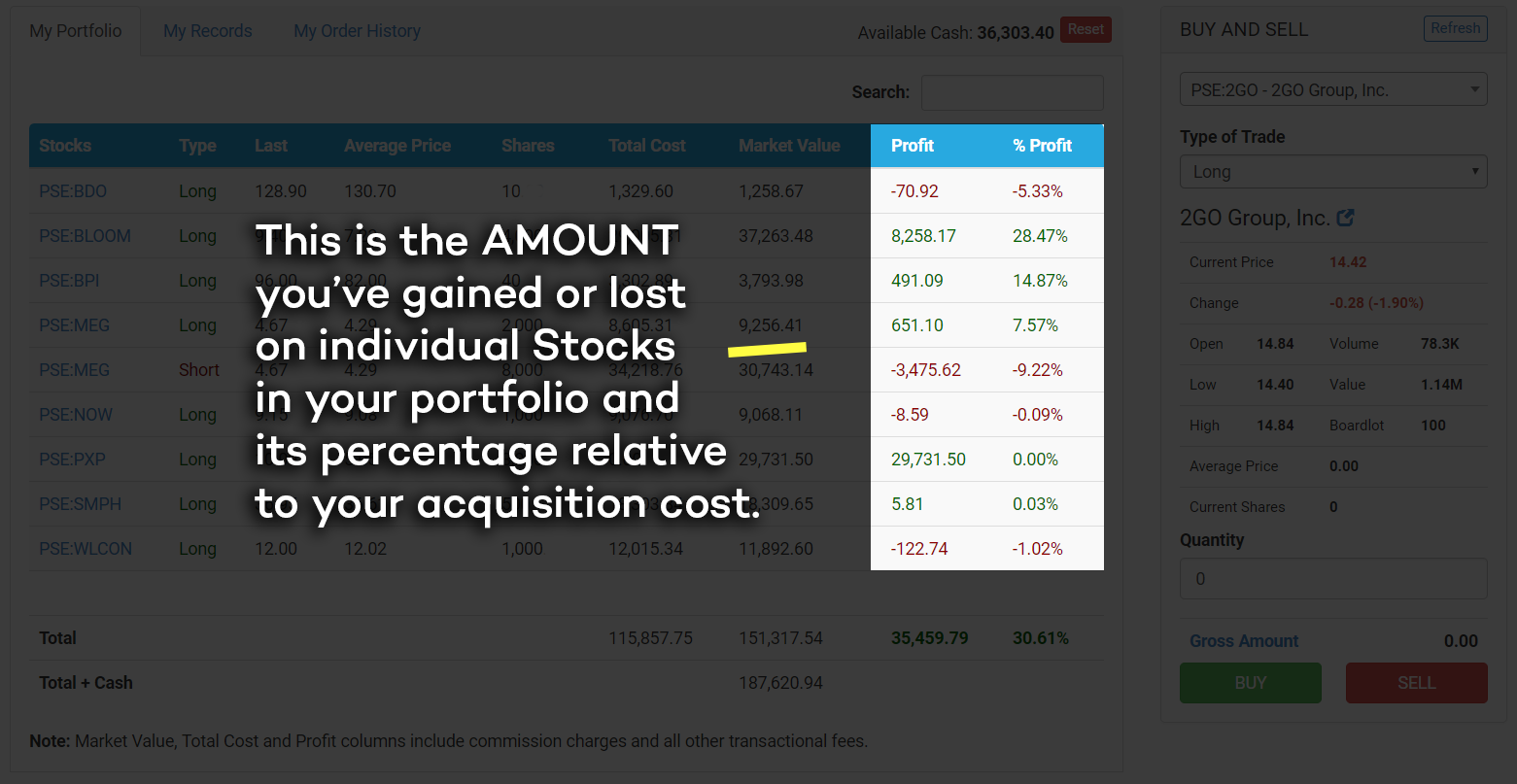 10. Order Entry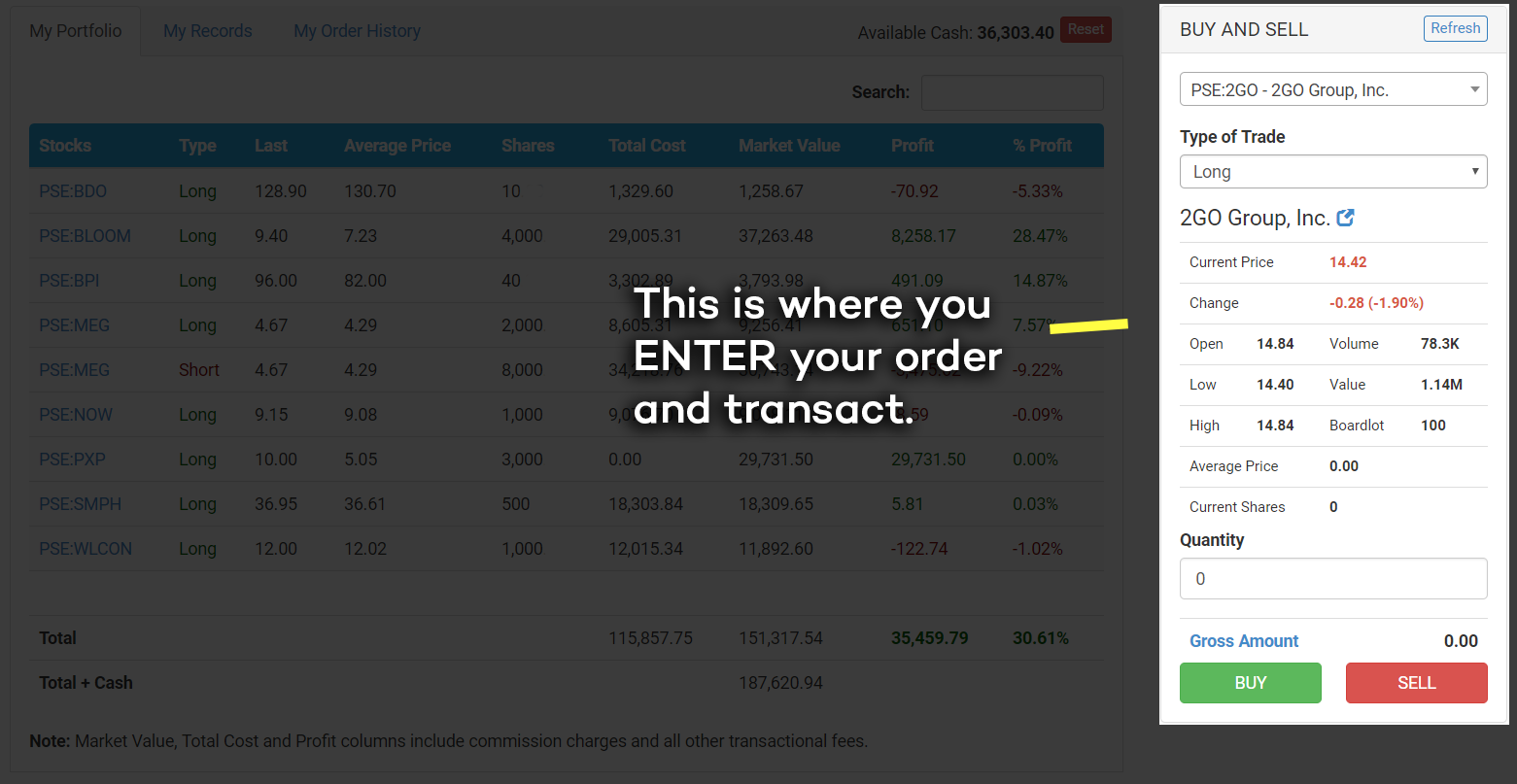 We're also releasing a new Trading APP soon so stay tuned!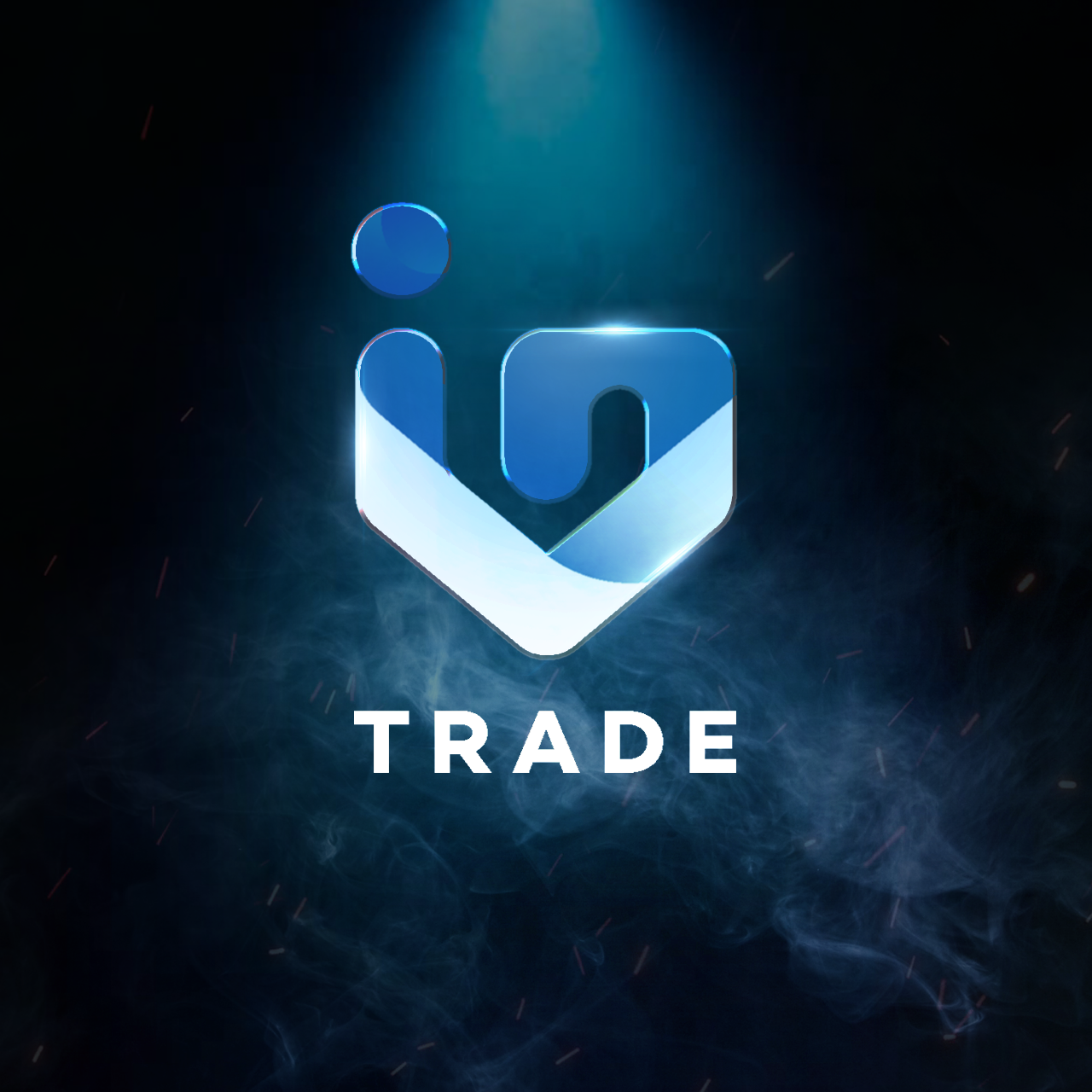 This is only the beginning of something BIG!
We want to thank everyone for supporting our Platform and our Advocacy.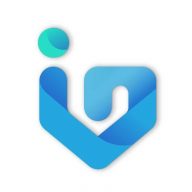 Investagrams has helped thousands of Filipinos all over the world on their stock market journey. Now, we're aiming to help thousands more! Follow us on InvestaDaily for investing tips and stock market advice to help you reach your first million.