At one point or another, we've all wondered "What is the minimum investment needed in the stock market?" or "How much should I save before investing in stocks?"
Ever since online stock brokers became popular, it seems like the minimum required investment keeps getting lower and lower. That's good, right? Well, not always.
If you've tried stock trading or know someone who has, then you also know that it's hard to make money in stocks.
There are over 200 listed stocks in the PSE, and literally thousands of factors that could affect their prices. It's hard enough just keeping track of everything, let alone understanding each stock well enough to make money!
We don't need to make life harder for ourselves—but that's exactly what happens when you invest less than 8,000 pesos in the stock market.
A TYPICAL SCENARIO
Nowadays, some brokers won't require a minimum investment. Others have been also lowering the minimum amount required so that more people can start investing.
While it's great that this lets more Filipinos invest in the stock market, there's a scenario that often gets first-time investors off guard.
The typical scenario goes like this:
Person A is interested in investing in the stock market. He finds out that the minimum investment is only 5,000 pesos. "Sulit na! Kikita naman ako dito," he thinks to himself.
Person A invests the minimum amount and picks two stocks "para mas mababa 'yung risk." That's around 2,500 pesos in each stock.
After successfully buying the stocks, Person A checks his portfolio and "HUH?? Bakit loss na kaagad? Di pa gumagalaw ang presyo ah!"
That's what happens when people don't realize that there are fees every time you buy or sell a stock.
BEWARE OF FEES
Below is a breakdown of all the fees and charges included in every transaction: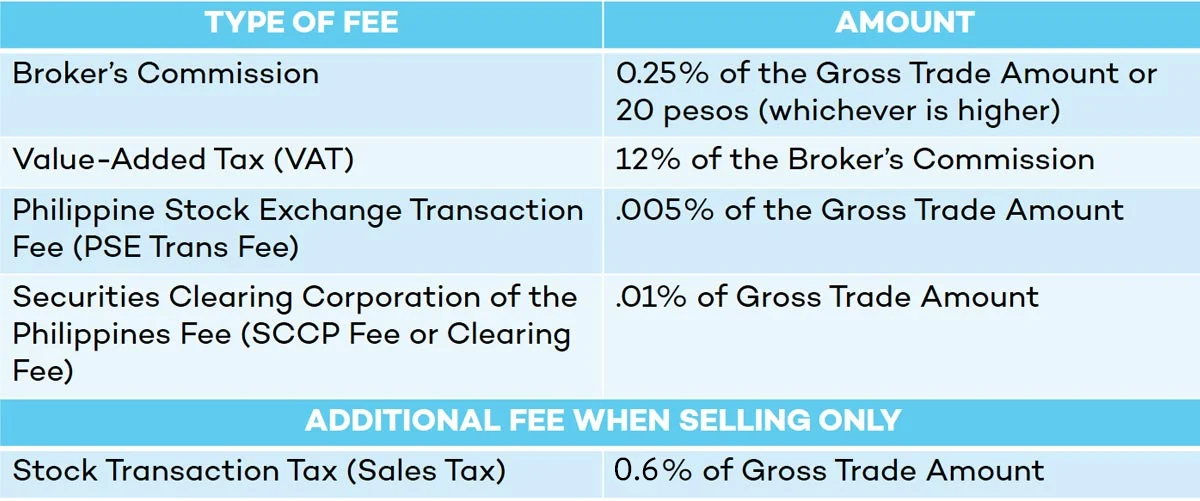 Most of the fees are based on the Gross Trade Amount (number of shares x price), so the cost is always proportionate to your investment. For example, the PSE Trans Fee will always be .005% and the SCCP Fee will always be .01%. However, notice that the broker's commission is 0.25% or 20 pesos—whichever is higher.
NUMBERS DON'T LIE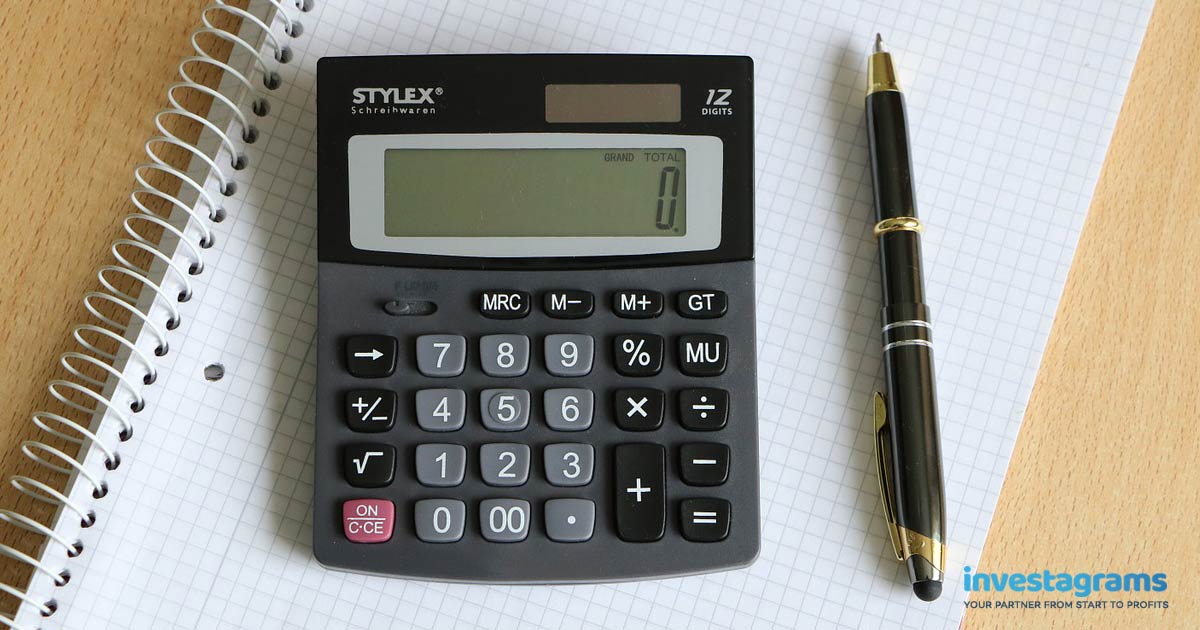 So what does this mean for retail traders? It means you need to avoid buying or selling anything with a Gross Trade Amount less than 8,000 pesos. Otherwise, you will be wasting money on higher commission fees and incurring unnecessary losses.
In the example earlier, Person A bought two stocks, each with a Gross Trade Amount of only 2,500 pesos. This means that Person A's total commission fees would have been 20 pesos for each transaction, or 40 pesos total. That's an automatic 0.8% loss on commission fees alone!
But what if Person A invested 8,000 pesos in just one stock? His total commission fee would only be 20 pesos (or 0.25% of 8,000). That means he was able to cut the commission fee in half and invest 3,000 pesos more!
CONCLUSION
We know that saving money can be very hard—especially if you have a family to support. 8,000 pesos is a lot of money after all!
But remember that investing less than 8,000 pesos, means you are losing more money even before there's any price movement. You can definitely still make a profit, but it's like stepping on the gas and break pedals at the same time. It will be harder to break even or make a profit.
Weigh the risks carefully before making your decision, and ask yourself: How confident am I that the (potential) profits will offset my (definite) losses?
Subscribe to InvestaDaily for more investing tips and stock market advice, or sign up for Investagrams to access special features to help you reach your first million.