We would like to congratulate our featured trader for this week: CrossTrader a.k.a @engineer_trader!
Cross Trader was able to fix his sights on $LRW, bagging a 25.5% gain, entering at 2 and exiting at yesterday's wick at 2.5. Cross Trader is able to maximize his profits by setting his take profit level as high as possible, impressively hitting  peaks on a consistent basis.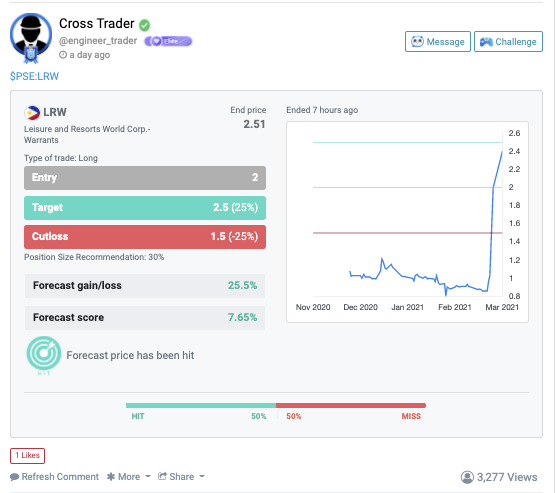 Cross Trader is fond to use Elliott Wave Theory, with most of his technical analyses working around the technique. Cross Trader complements his style with the Fibonacci Retracement Tool to pinpoint corrective waves and identify possible entries. Contrary to most traders, Cross Trader rarely uses any Moving Averages in his sentiments. Instead, Cross Trader uses historical price action to plot key support and resistance levels. Cross Trader also keeps an eye on RSI and MACD indicators in his sentiments to further support his predictions.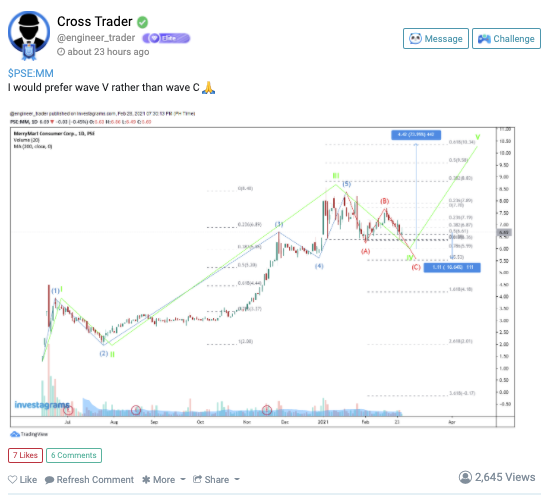 Once again, let us congratulate this week's featured trader: CrossTrader a.k.a @engineer_trader for spotting $LRW and showing the Technical Analysis masterclass of TeamPrime! Your FREE 1-Month InvestaPro access is on its way. Kudos ka-Investa!
---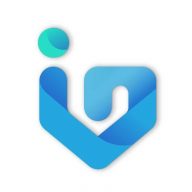 Investagrams has helped thousands of Filipinos all over the world on their stock market journey. Now, we're aiming to help thousands more! Follow us on InvestaDaily for investing tips and stock market advice to help you reach your first million.