We would like to congratulate our featured trader for this week: TSide
TSide was able to spot the  $DITO, entering at 13.36 and targeting 18 in his forecast, taking home a 34.73% gain. TSide was able to eye the peak of the wave, exiting perfectly to maximize his profits before $DITO closed at 17.4.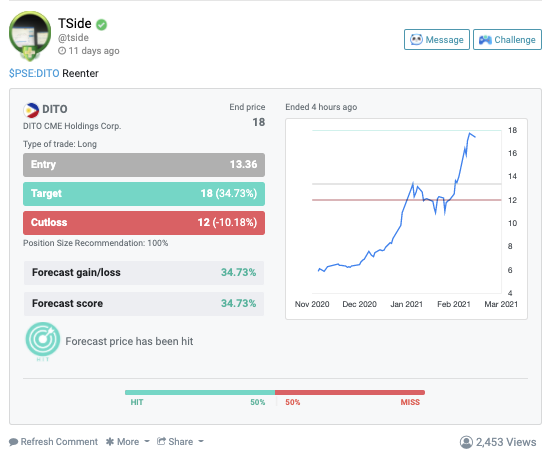 TSide likes to keep his charts clean, utilizing only the EMAs, Volume, and the Price Action of the stock in his Technical Analysis. He uses the 10, 20, 50, and 100 day EMA in his charts to spot juicy trend reversals and enter trades with minimal risk and high upside potential.
TSide also has his eyes on $APL, $BSC, $PHA, and $AR, cycling between these stocks and finding the right opportunity to enter trades. TSide has his fair share of fundamental analysis, always sharing news about his favorite stocks in his timeline. TSide shows the Investa Community that trading doesn't require complex systems and hundreds of indicators. TSide's simple and effective trading style proves that traders can still be profitable with the simplest of techniques.
Congratulations once again to TSide for being the featured trader of the week, and kudos to his forecasts, fundamental analyses, and trading advice! Your Free 1-Month InvestaPRO access is on its way!
---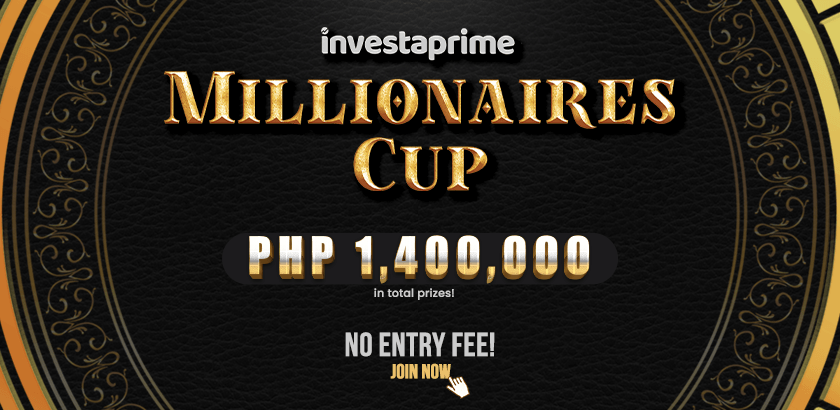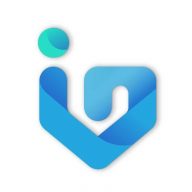 Investagrams has helped thousands of Filipinos all over the world on their stock market journey. Now, we're aiming to help thousands more! Follow us on InvestaDaily for investing tips and stock market advice to help you reach your first million.