We would like to congratulate our featured trader for this week: Champ a.k.a @iamachamp
Champ was able to spot $ACEN, entering at 6.97 and targeting 8.05 in his forecast, snagging a 15.49% gain. Champ was also able to profit from $ABA after entering at 1.35 and testing its limits, exiting at 1.55 right below the ceiling and bagging a 14.81% win.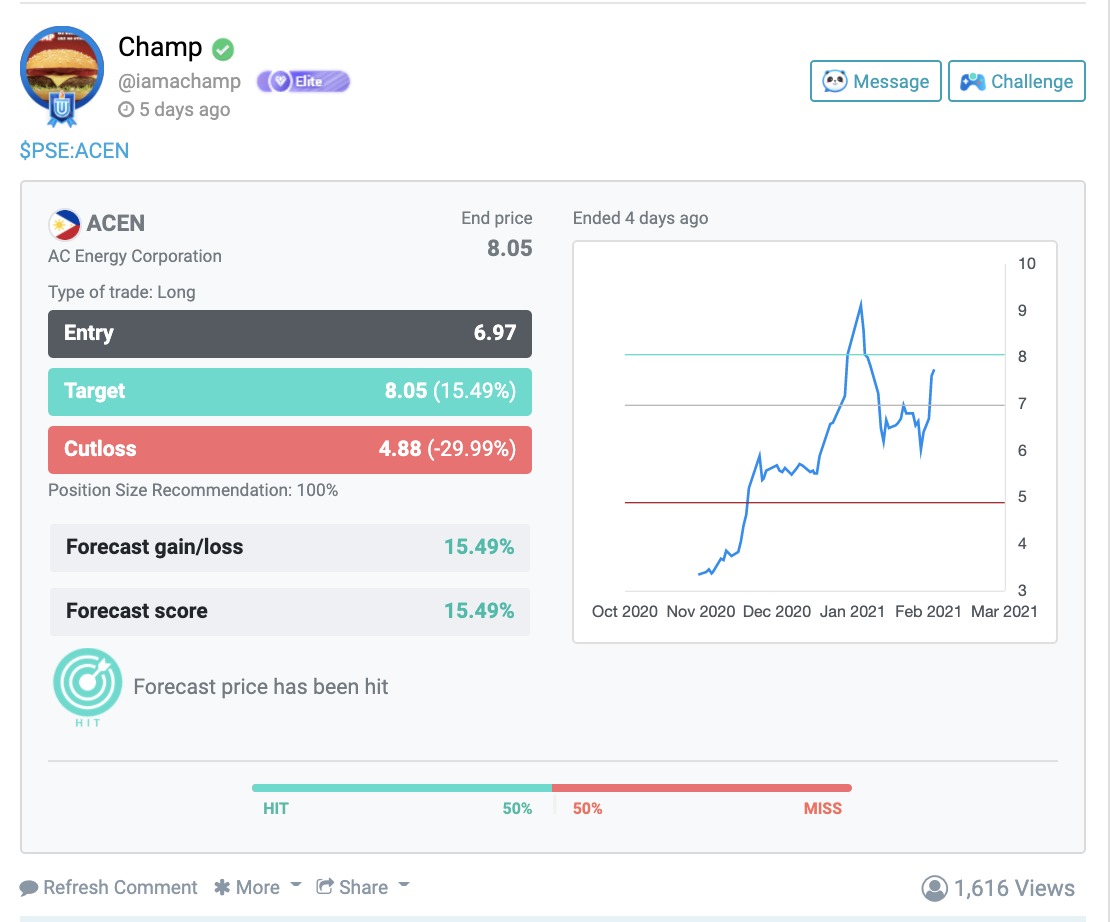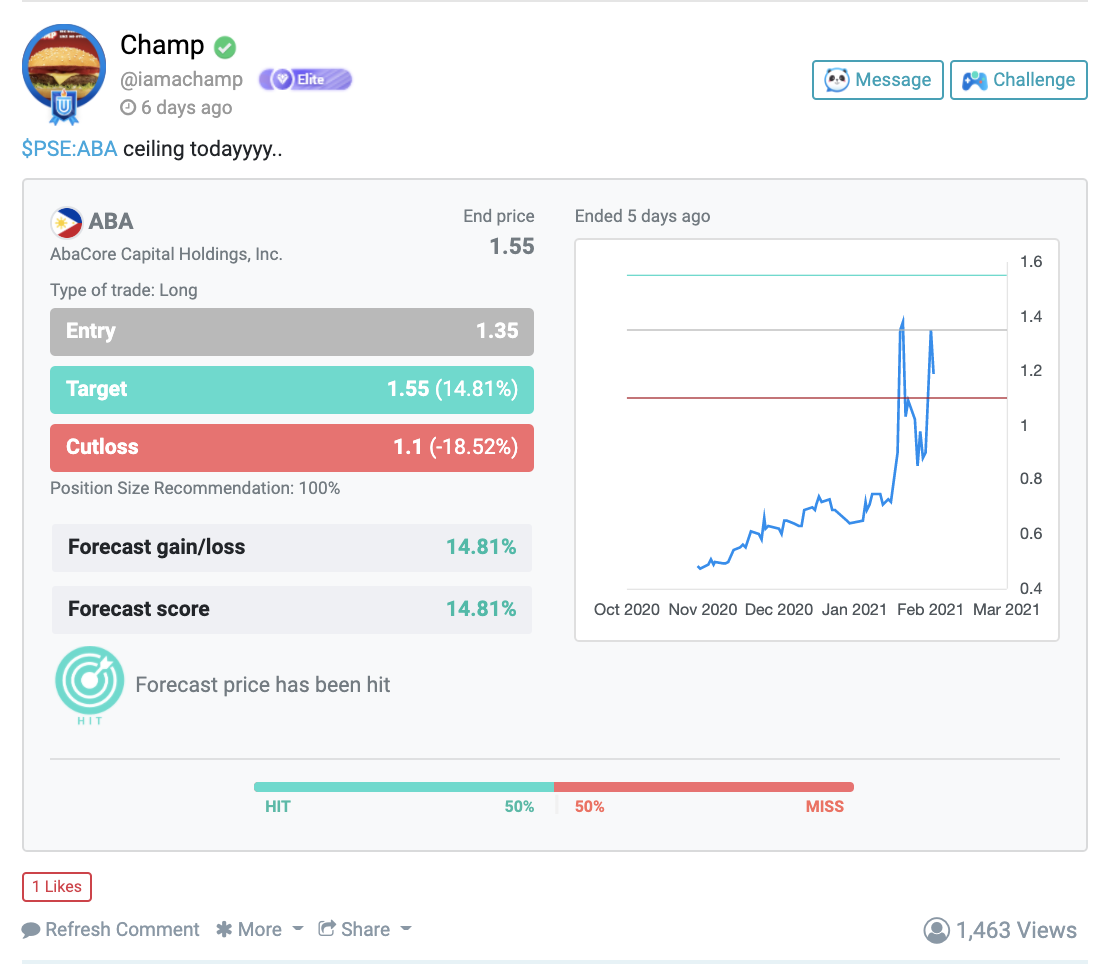 Champ isn't just a forecast maestro in the investa community, he also knows how to find laughter in his trading. Besides his skillful use of the fibonacci retracement tool to identify key support levels during charting, Champ also shares a lot of memes in his posts. He also adds a bit of fundamental analysis into the mix by bringing in pieces of hot news in his timeline, making him a well rounded trader.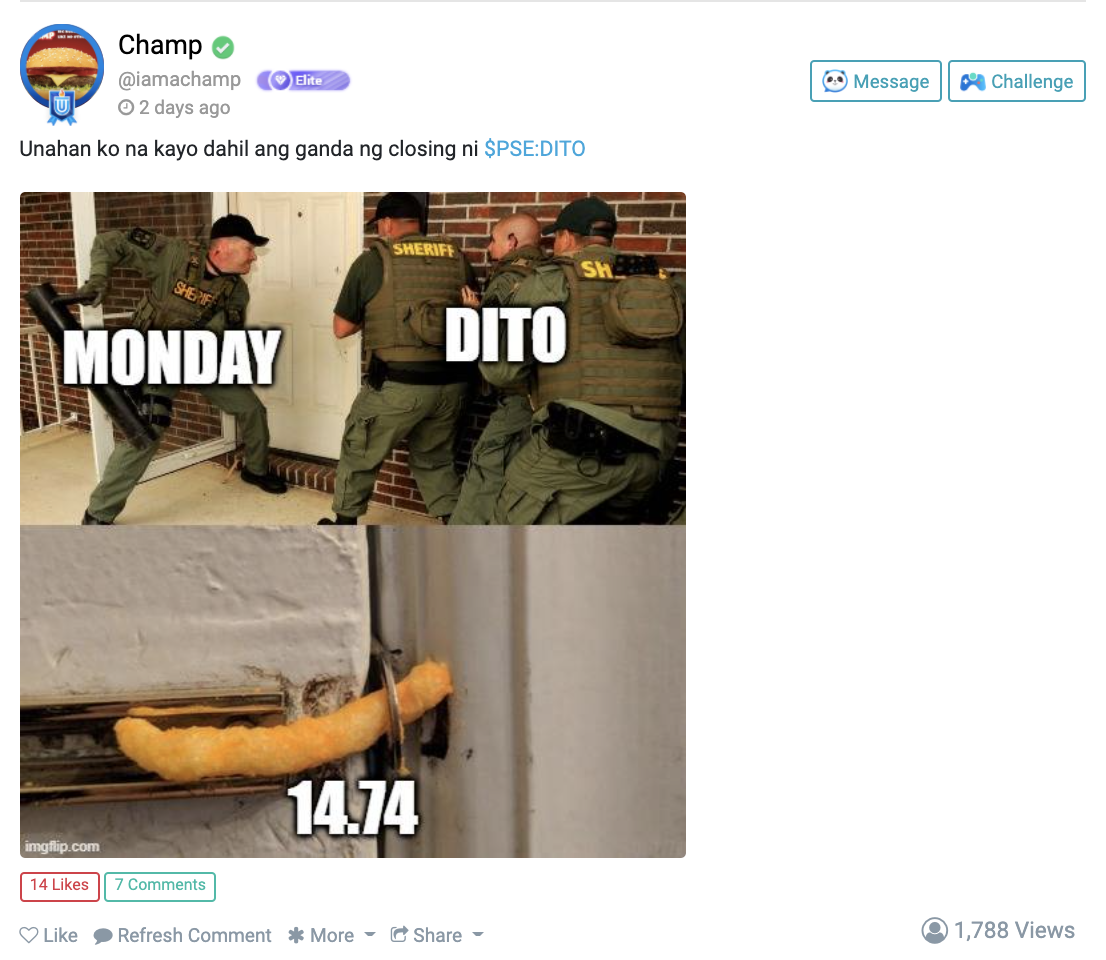 Recording an impressive 92% profit in 2 months isn't an easy feat, but Champ makes sure that it looks like a breeze. In his 50 000 Capital Starting/Newbie Challenge Virtual Portfolio,  Champ was able to bag a net profit of  45 696, with an average gain of 12.57% per trade and 69% accuracy, showing beginners that it truly is possible to be profitable in the stock market even with a small capital.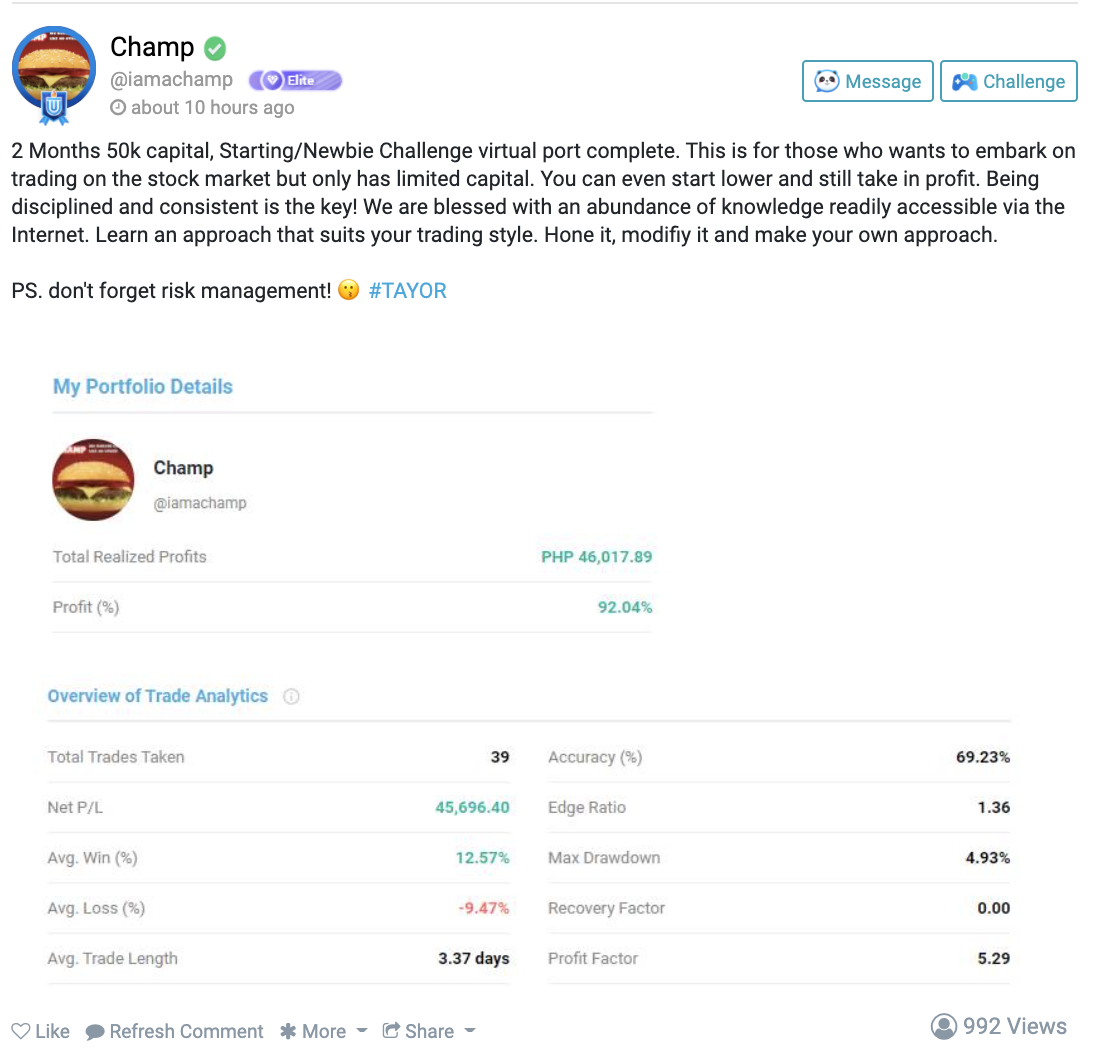 Congratulations once again to Champ a.k.a @iamchamp for being the featured trader of the week, and kudos to his forecasts, insightful technical and fundamental analyses, and hilarious memes. Your FREE 1-Month InvestaPRO access is on its way!
---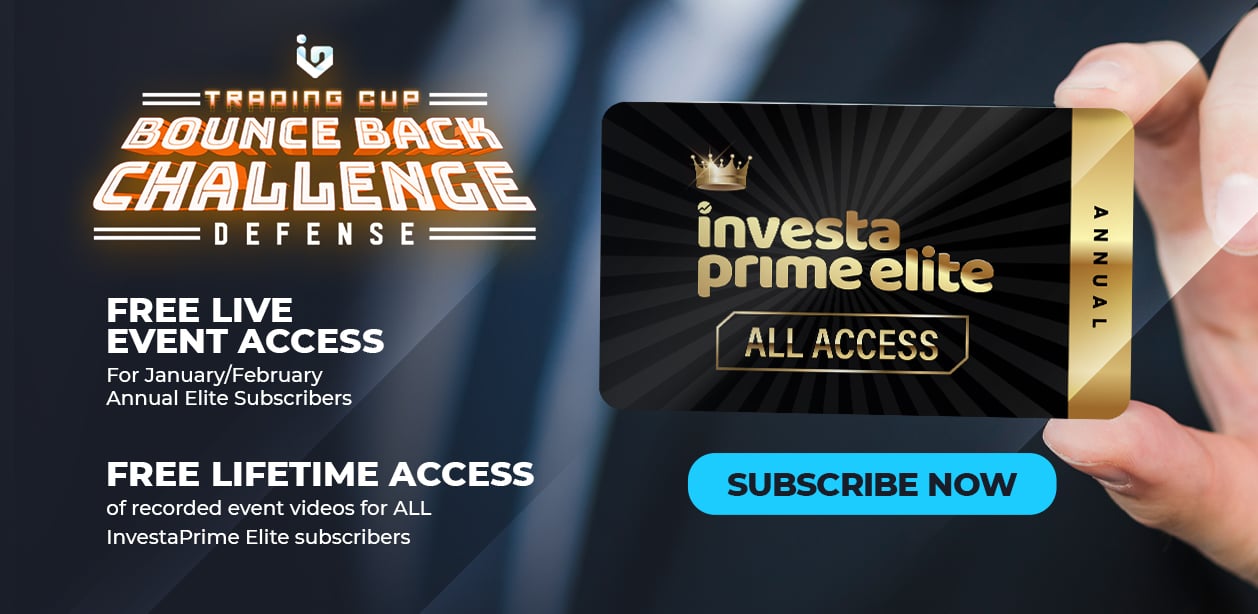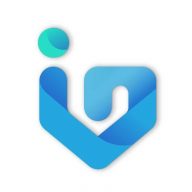 Investagrams has helped thousands of Filipinos all over the world on their stock market journey. Now, we're aiming to help thousands more! Follow us on InvestaDaily for investing tips and stock market advice to help you reach your first million.