As of this writing, the local index created a continuation pattern that isn't pleasing as the price action proves otherwise. Although, the reverse will be true if the local barometer manages to breach the 7200 levels that may serve as leverage to propel its way upwards. 
Along with this, numerous names have emerged and one of which is Pilipinas Shell Petroleum Corporation or $SHLPH. Iskidrow (@iskidrow) successfully traded the stock before his analysis. This trader is an active member of the Investa community who boundlessly delivers his breakdown of local stocks with the use of Technical Analysis.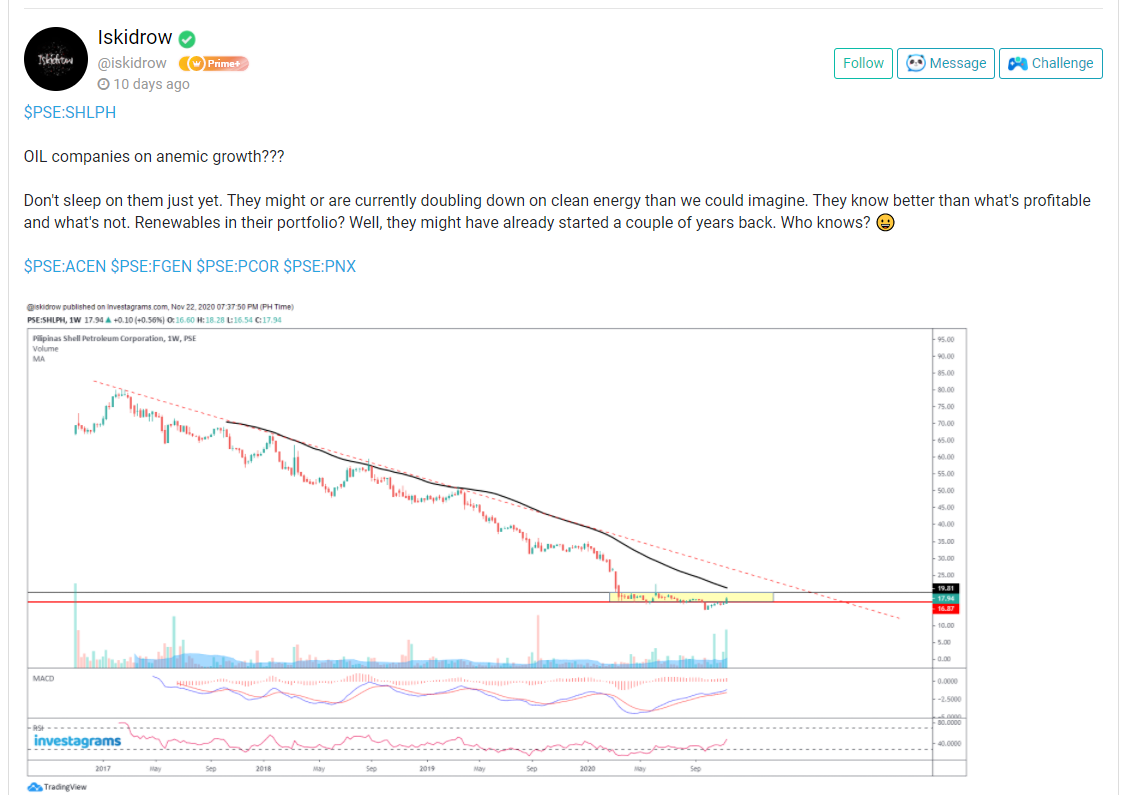 This trader specifically highlighted the bigger picture play that recently materialized. The said stock managed to break the 19-peso structural resistance of the said underlying base that had a build-up of 9 months prior to the breakout. The said consolidation pattern was supported with below-average volume, although before its initial move, it is seen that its volume was picking up.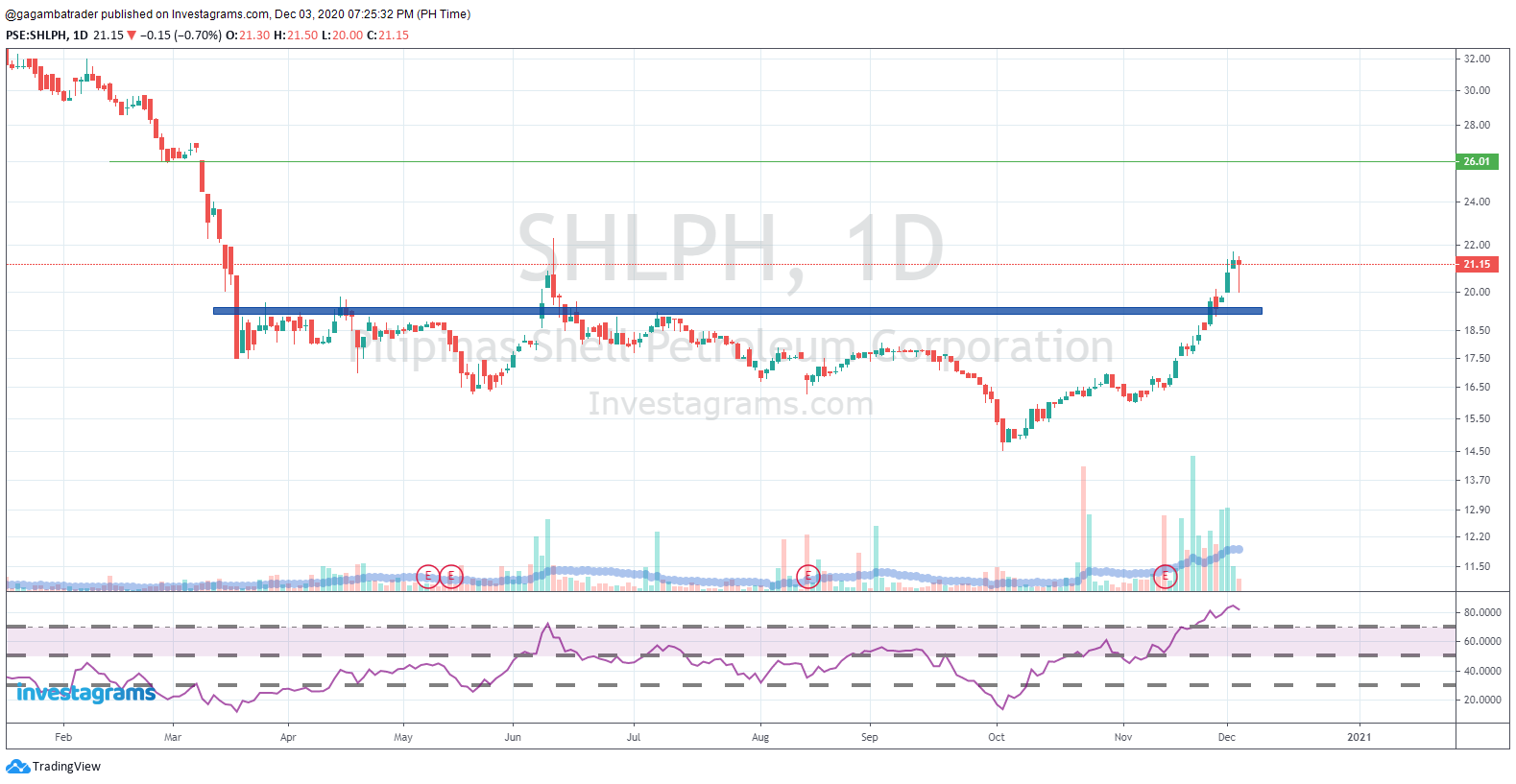 The initial breakout was also supported with massive volume, along with the RSI (14) 70 breach, which indicates that the stock is currently in a parabolic state. The stock must maintain the 19 to 20-peso levels to further proclaim its stance.
Moreover, it is a low-risk, high-reward trade, as the stop loss levels for the said breakout point of the consolidation pattern is around 18.5 (-5.3%), and the take profit areas could be the structural resistance at 24 to 26-peso area (23% to 33%).
In the bigger picture, it is observed that the stock is badly beaten. For a reversal to occur, the stock must rebreak and hold its previous 52-week high levels. Else, its down move may still occur. Although note that the price targets are merely based on technicals, which means that we must be prepared whenever the stock goes against our bias. 
Congratulations to those who were able to maximize $SHLPH's big up move. Lastly, kudos again to Iskidrow (@iskidrow) for sharing his trade analysis. Your FREE 1-Month InvestaPRO  is on its way!
---
Never Miss A Moment with InvestaWatcher+ Alerts! Experience it for FREE. Click on the photo to get your FREE 14-DAY ACCESS!