As the $PSEi revisits the 7000 levels, various names have caught up with the rise of the local barometer. Picture-perfect setups have exhibited themselves that was further amplified by the said rise of the $PSEi.
Candlestick Trader PH (@candlesticktrader) successfully spotted one of those stocks — MacroAsia Corporation, or $MAC. This trader is an active member of the Investagrams community who endlessly provides his analysis of local stocks with the use of Technical Analysis.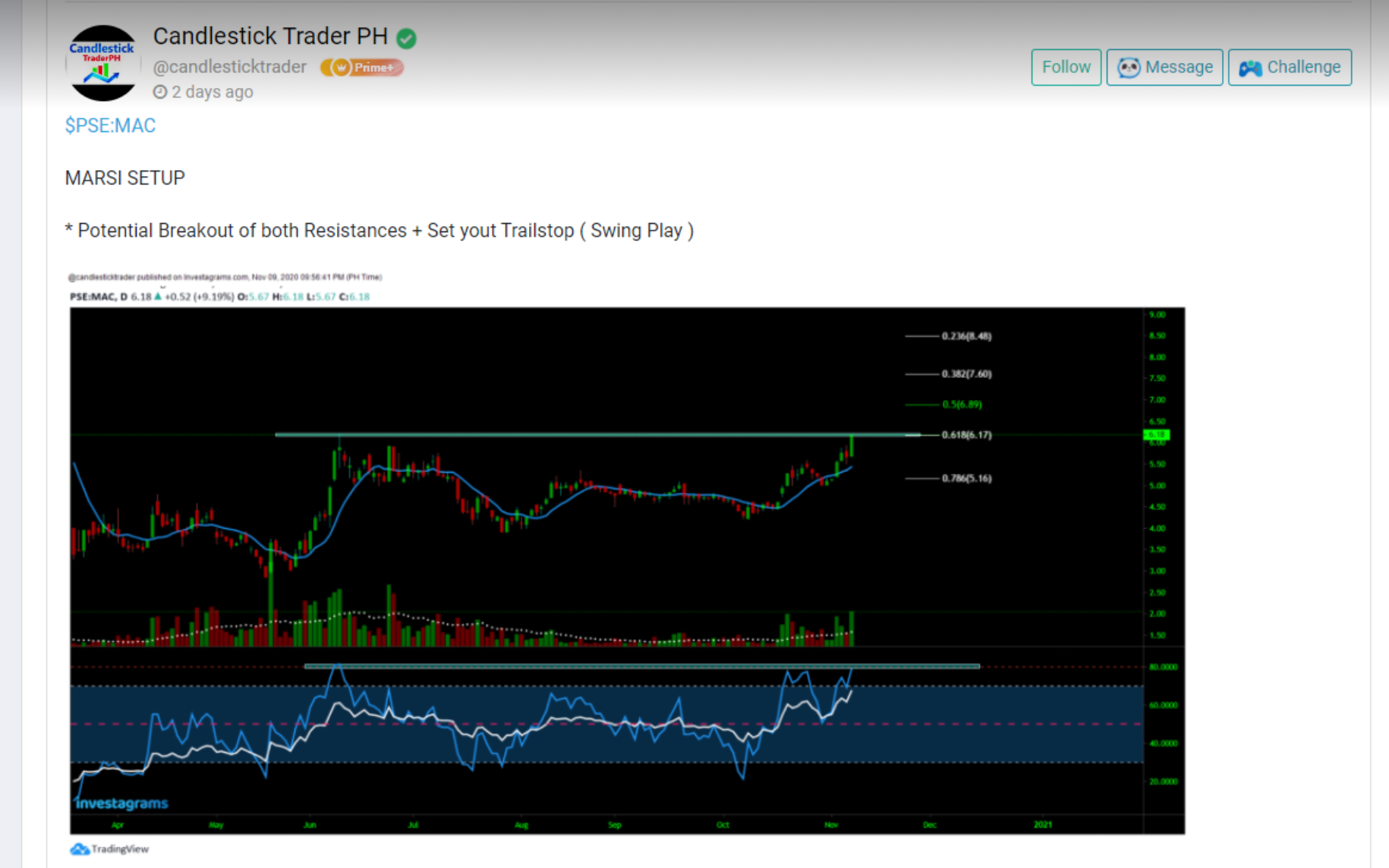 $MAC formed a long consolidation pattern that started in March of this year. The 8-month consolidation was necessary to solidify the said up move for the stock. Moreover, the stock also exhibited a Golden Cross between the 20-day and 200-day moving average. Also, the breakout is in confluence with the breach of the RSI (14) 70.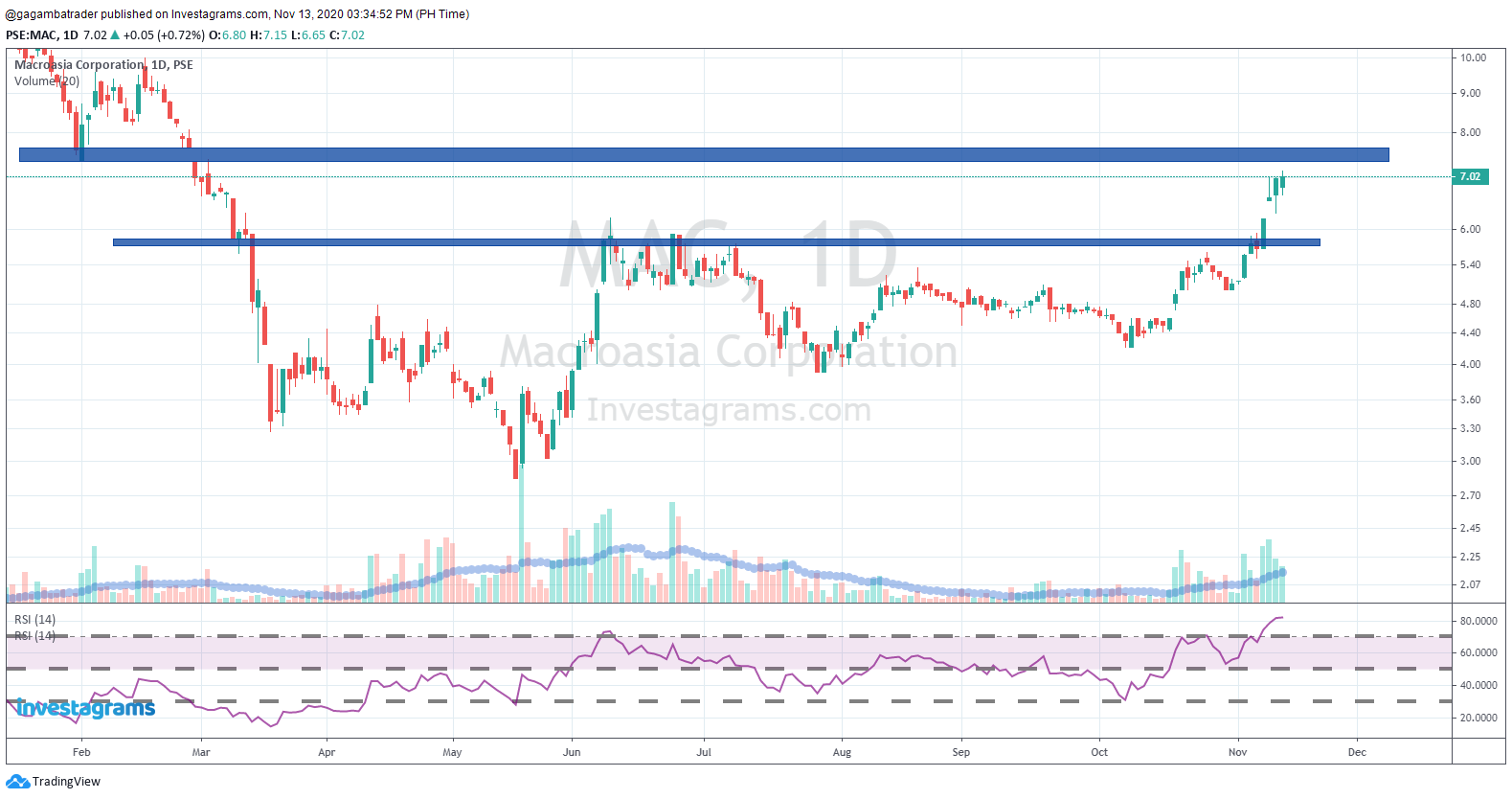 Despite negative earnings on November 10, 2020, the stock performed well, which indicates that this is a true market leader. Furthermore, it is imperative for the stock to hold at least the 6-peso levels as it is the structural support level that was once a resistance level of the underlying base.
It is a low-risk, high-reward trade, as the stop loss levels for the said breakout point of the consolidation pattern is around 5.5 (-6%), and the take profit areas could be the structural resistance at 7.3 to 7.5-peso area (25% to 30%).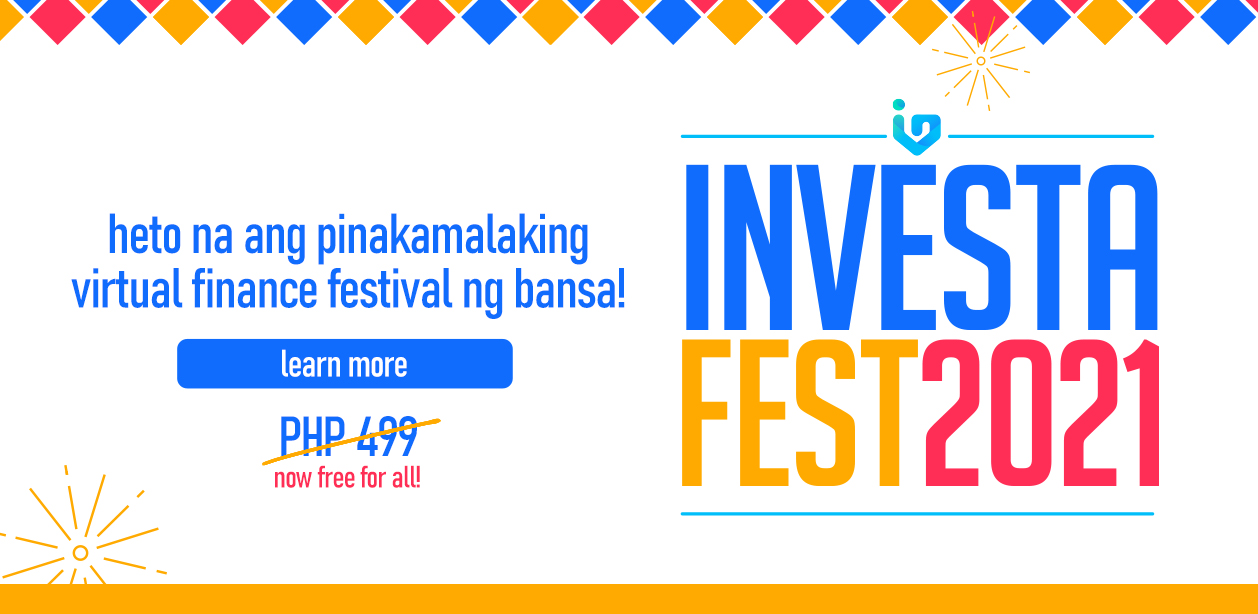 An ideal tranche opportunity would be a scenario where the price of the said stock would hover and create another consolidation pattern at the highs. A consolidation pattern around the 7 to 7.5-peso levels is indeed attractive to traders as it can act as leverage to propel to higher grounds. 
If you missed this trade, don't be worried about it. As I have said, the said trader can wait for another buy opportunity to emerge. There is no reason to sulk on missing out on this trade as it is a fact that opportunities happen every day given that the financial markets are basically awake 24/7.
Congratulations to those who were able to maximize $MAC's monstrous move. Lastly, kudos again to Candlestick Trader PH (@candlesticktrader) for sharing his trade analysis. Your FREE 1-Month InvestaPRO is on its way!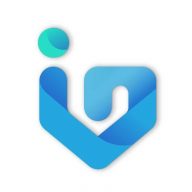 Investagrams has helped thousands of Filipinos all over the world on their stock market journey. Now, we're aiming to help thousands more! Follow us on InvestaDaily for investing tips and stock market advice to help you reach your first million.