When the local index found support at the 5700 levels in confluence with the 100-day moving average, several names emerged along with the rise of the $PSEi. One of those names is $AXLM. It is a low-profile stock that showed promise once it hit its structural support.
For our featured trader for the week, we will be showing how he was able identify the potential of $AXLM. Marvin TheMartian a.k.a. @kmaa, is an active member of the Investa Community who continuously spreads his insights regarding stocks revolving around the Philippine market. He used a modest yet powerful way to trade, merely using lines to determine critical Support and Resistance Levels.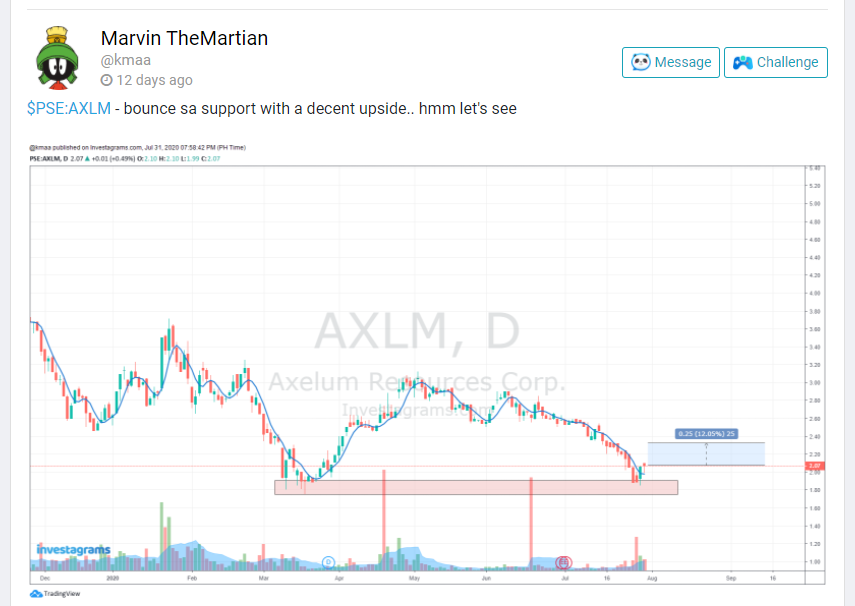 Based on the price structure of $AXLM, a double bottom pattern was formed at around the 1.85-1.9 price levels. It is a low-risk, high-reward trade, as the downside could be a cut below 1.8 (-3% to -4%) and potential take profit areas near the 2.5 peso resistance levels (30% to 35%).
Moreover, it is seen that the RSI (14) broke out of the channel in confluence with the 2 peso levels, which further strengthens the up move.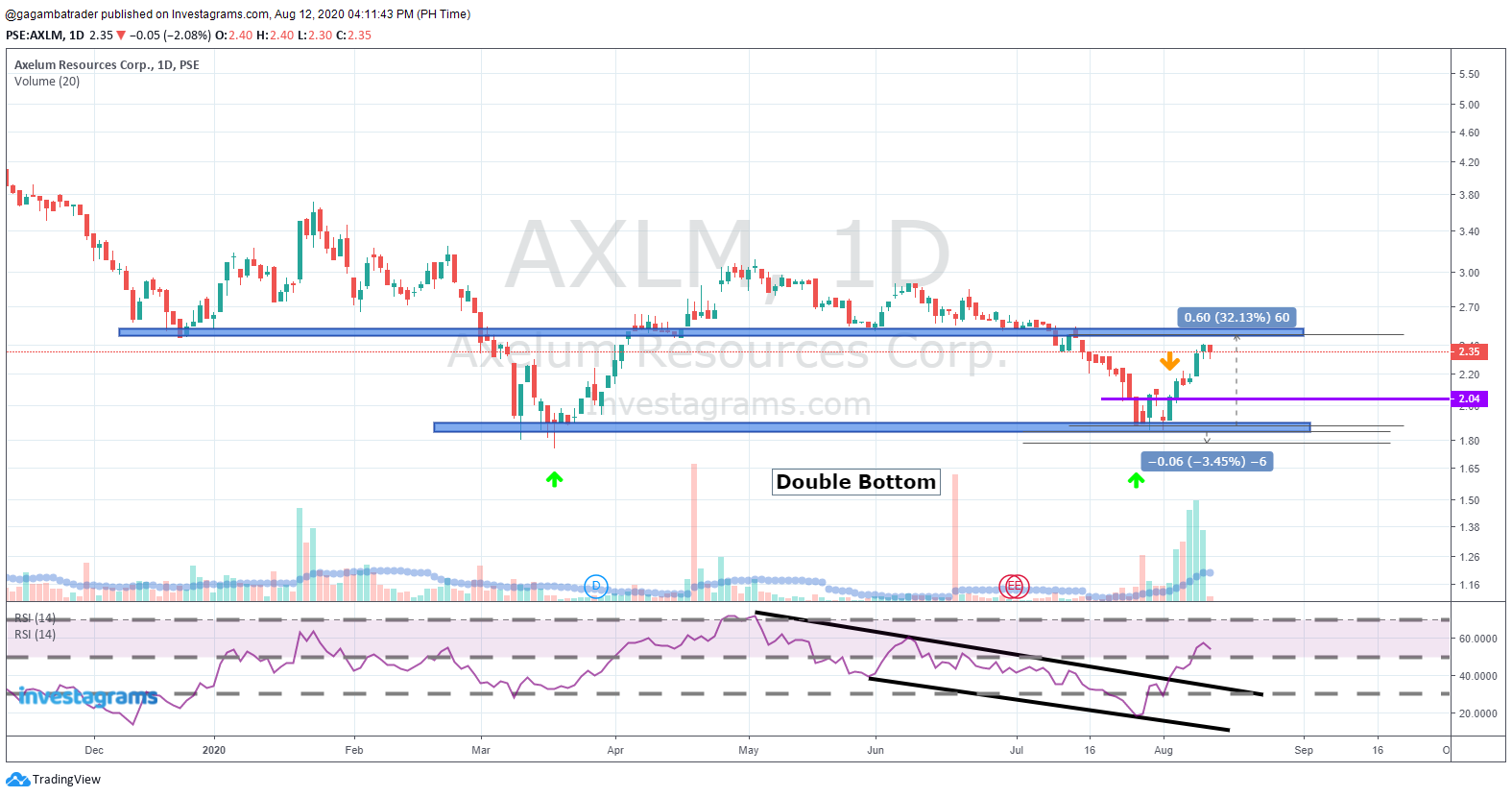 In the long-term perspective, it is a must for $AXLM to break above and find support above the channel line to further solidify its dominance.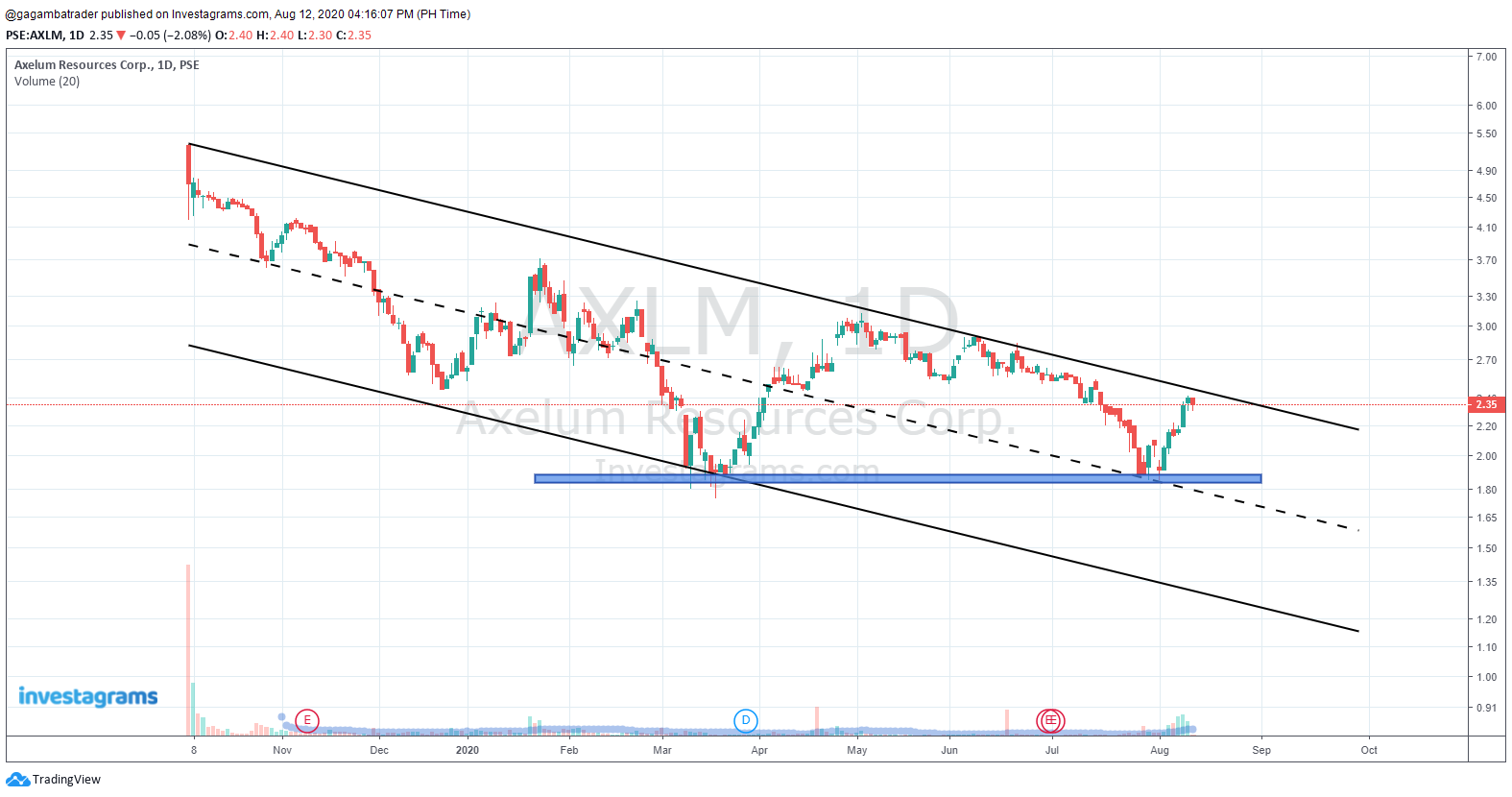 It is difficult for some to execute trades like this. The key is to not be fueled by emotions. An individual must trust their system. Risk management comes to play, most especially when the trade idea goes against our bias. As Bernard Baruch exclaims, in trading the financial markets, it is not about how much money you make, but rather how much money you do not lose. 
Congratulations to those who were able to maximize the up move of $AXLM. Lastly, kudos again to Marvin TheMartian for sharing his execution. Your FREE 1-month InvestaPRO is on its way!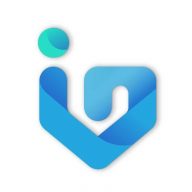 Investagrams has helped thousands of Filipinos all over the world on their stock market journey. Now, we're aiming to help thousands more! Follow us on InvestaDaily for investing tips and stock market advice to help you reach your first million.