Happy New Year Ka-Investa!
A NEW DECADE HAS BEGUN, we in Investagrams wish you good health, happiness, and more blessings in the coming years! We have a lot of things in store for you this year and we look forward to seeing you get out of your comfort zones, push boundaries, and become the best TRADER you ought to be!
We, even before the beginning of the new decade, dedicated a huge amount of effort towards continuous innovation. You all know what our vision is; to enable 10,000,000 Filipinos to invest in the markets. However, we understood early on that not everyone may be hooked on trading. This is why we created a more fun and entertaining way of interacting with the stock market: the Investagrams Trading Grounds (ITG).
The amount of love and enjoyment we felt when everyone was able to play ITG for the first time was intense. Little did we know that we were able to create a gamified learning platform to make compounding your capital in the ultimate equalizer of wealth enjoyable. If you guys thought what we first released was the final output of ITG, think again!
Our team continued to find more ways to rapidly improve Investagrams Trading Grounds to make the whole experience even more gamified and enjoyable. What better way to make ITG more gamified than to implement mechanics similar to other online games?
We are officially launching Investa Trading Grounds Season 1 — a lot of amazing rewards and surprises await those who will be on top of their game until the end of the season!
Improve your strategy as you compete with other traders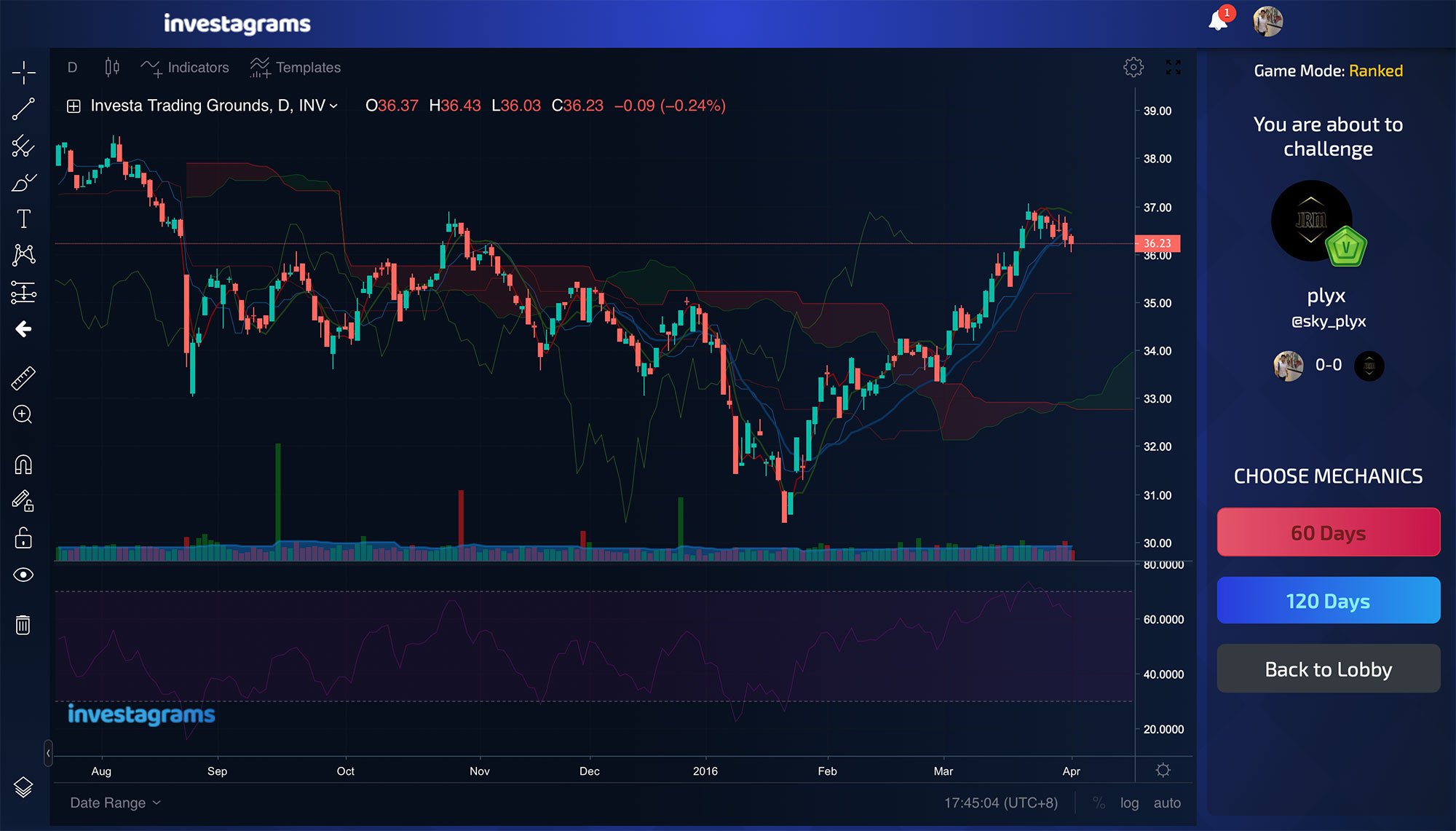 Learn new techniques and disciplines in the process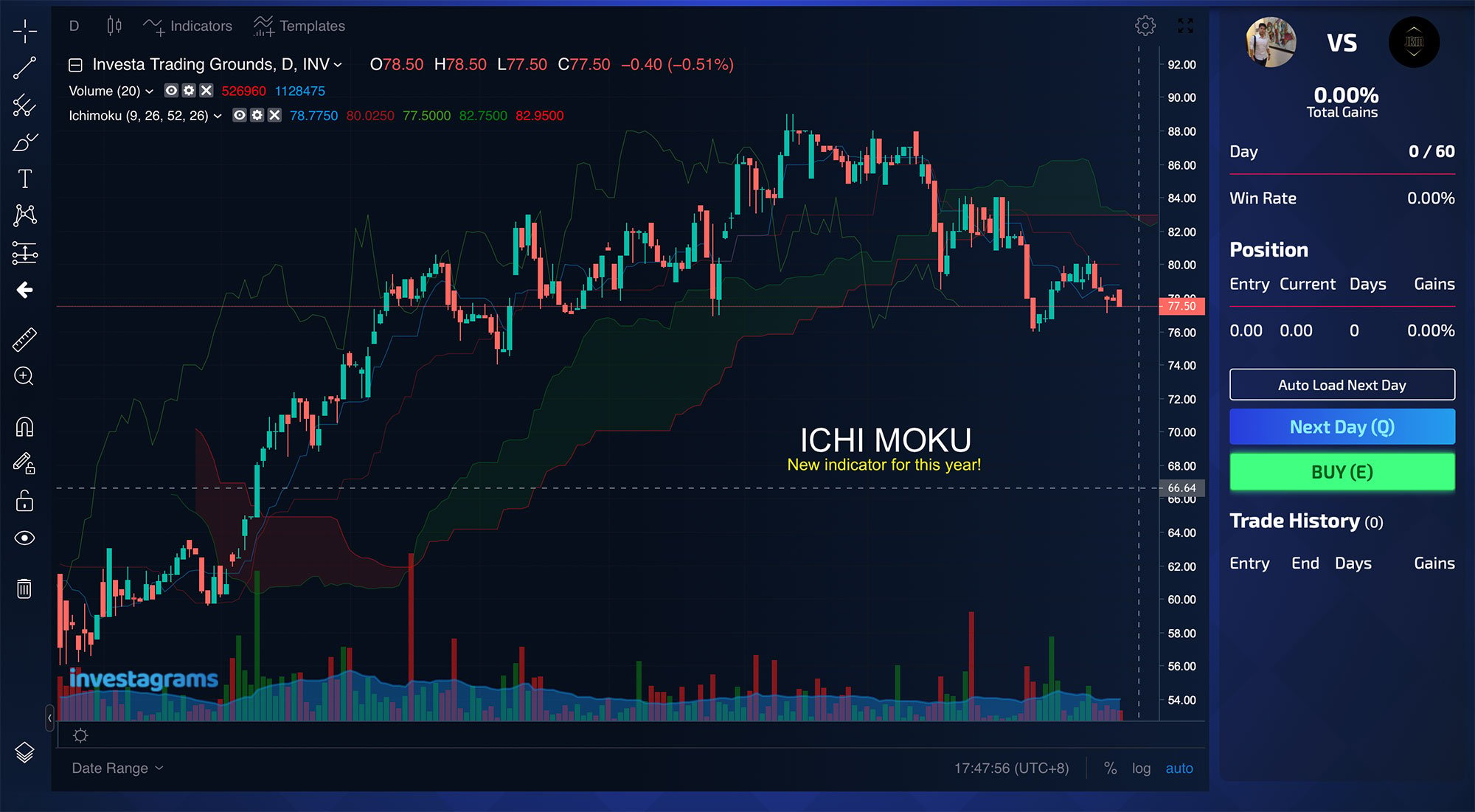 Win amazing rewards depending on your performance every end of the season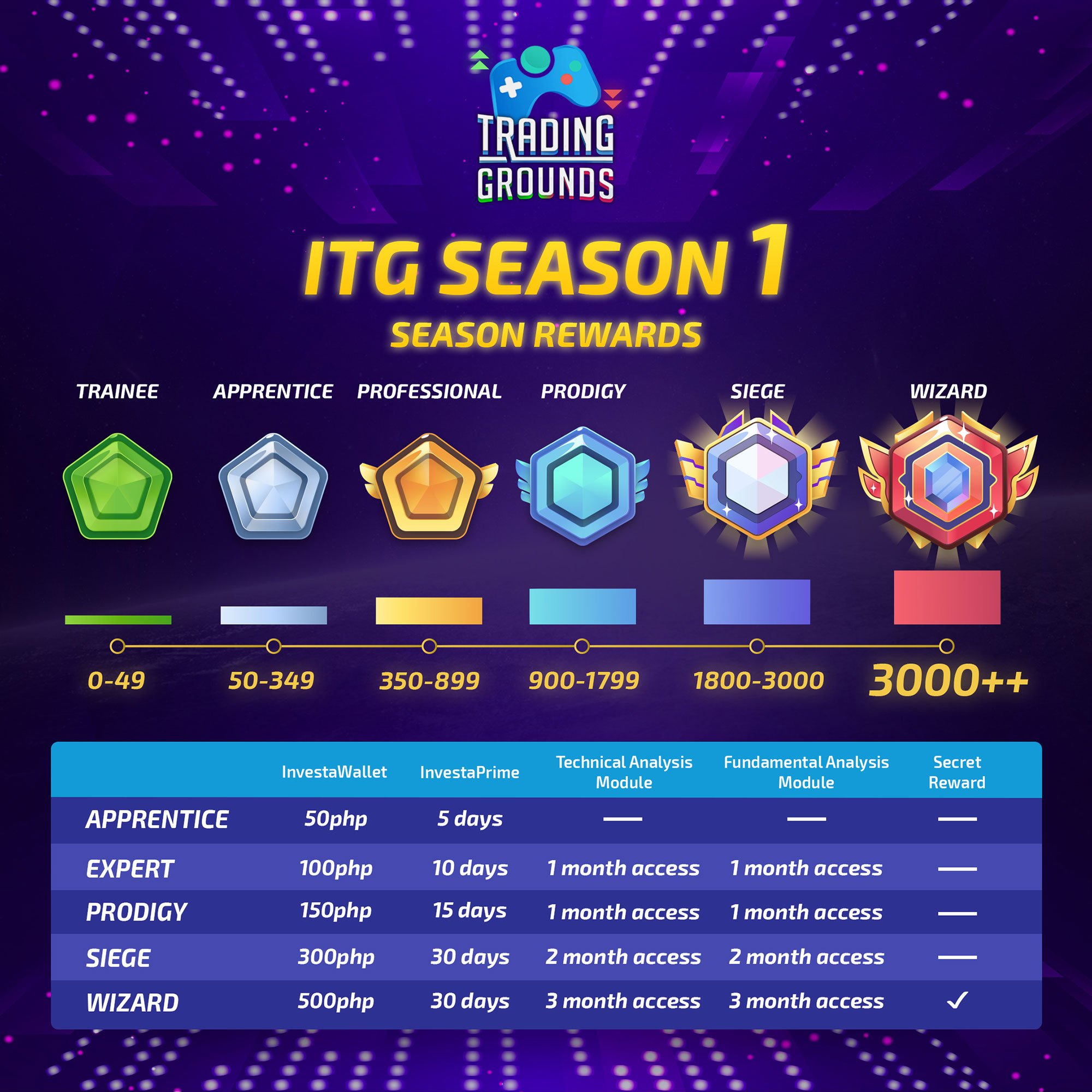 SEASON I STARTS tomorrow January 7, 2020 –
ARE YOU UP FOR THE CHALLENGE?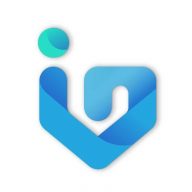 Investagrams has helped thousands of Filipinos all over the world on their stock market journey. Now, we're aiming to help thousands more! Follow us on InvestaDaily for investing tips and stock market advice to help you reach your first million.