Ever since day one, Investagrams' sole purpose was to help traders and Filipinos to participate better in investing and trading through its virtual trading platform, where you can start trading without the risk of losing money and learn from educational articles. Another one of our core features is the social community where traders can interact with each other.
Four years later with the same burning aim of its mission and vision Investagrams held UPRISING: The Trading Revolution – a one-day event dedicated to give back to the community honed by the traders, for the traders. It was a transformative experience for everyone full of laughter, learning, and big dreams.
Investagrams invited its top 100 contributors and presented special awards to those who make the Investagrams Trading Community more meaningful. We also invited up-and-coming and highly-respected traders to share about their journey – how they started, their struggles, and how they continue to strive in the markets.
The first speaker was Jet Toyco, one of the most followed contributors in InvestaSocial. He shared how he started and how he discovered his edge in the markets. He counseled the newbies that money should not be their main motivation, instead, they should focus on the process of trading. Traders must focus on the results as a whole, including systems and processes, to lead them in the right direction.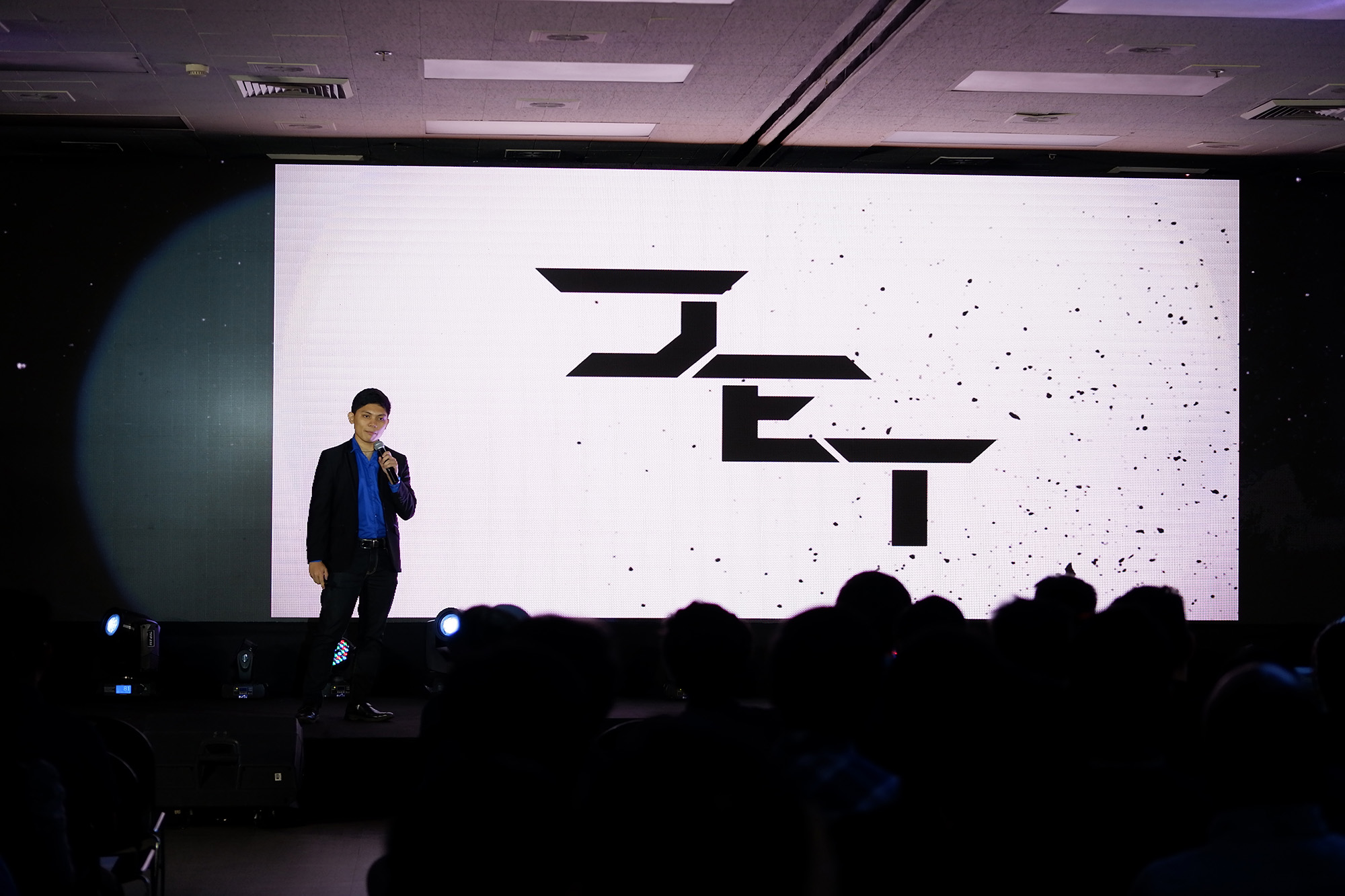 The second one to talk was Dayanara Uy. Her interest in the stock market sparked way back when she was still a student as she was a finance major. She shared how one of her greatest struggles was finding a community where she will not just follow stock recommendations but help her learn trading, and that she found in Investagrams.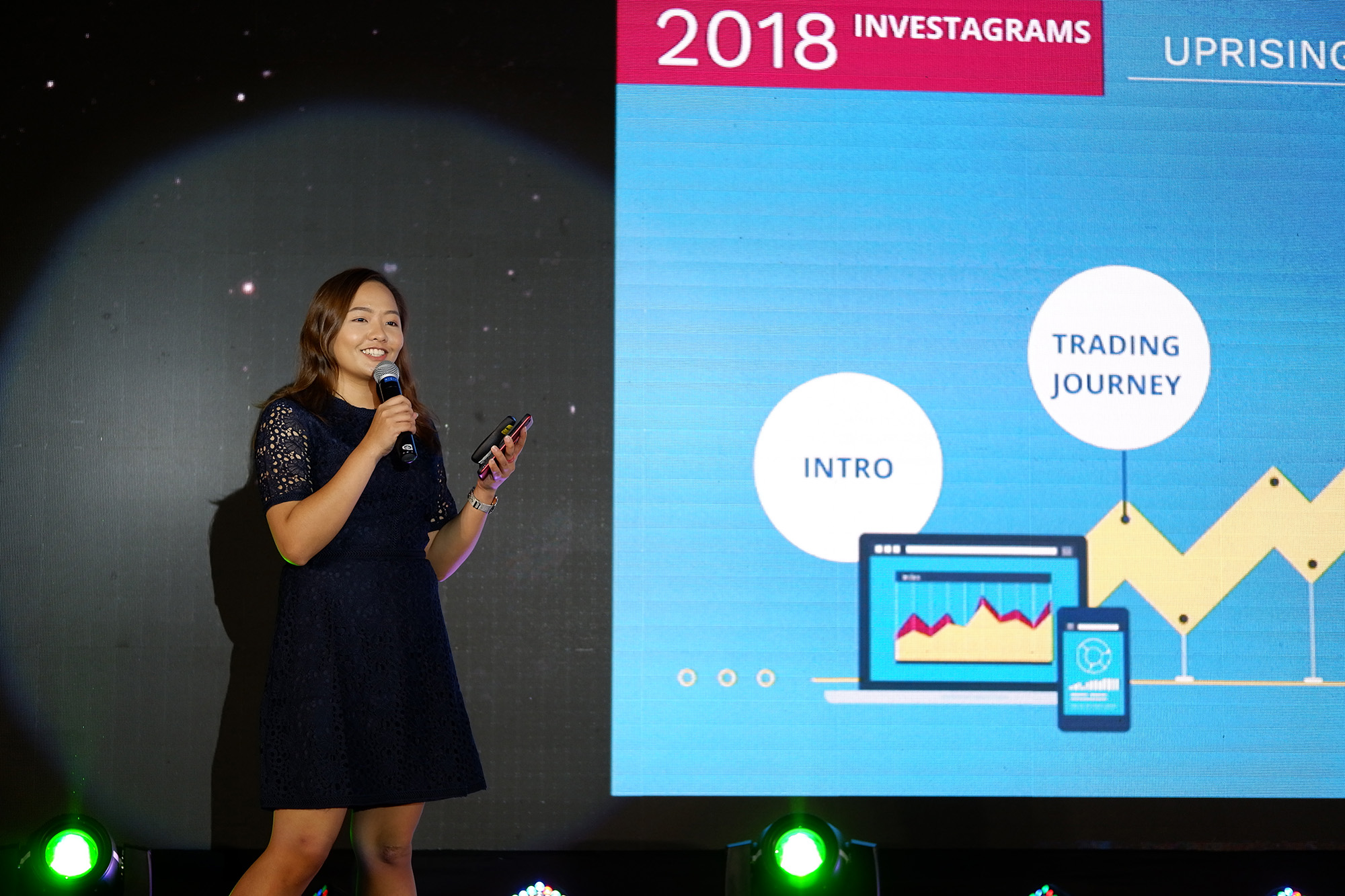 David Ramolete, one of the few who were selected in Primer: one of the most coveted trading mentorship by Akio a.k.a. Money Growers, delivered his message of perseverance and "staying the course". How he struggled and how his why helped him to continue. His message was serious but he carried it to the hearts of the people with humor and hashtag-able lines. #SalamatMaureen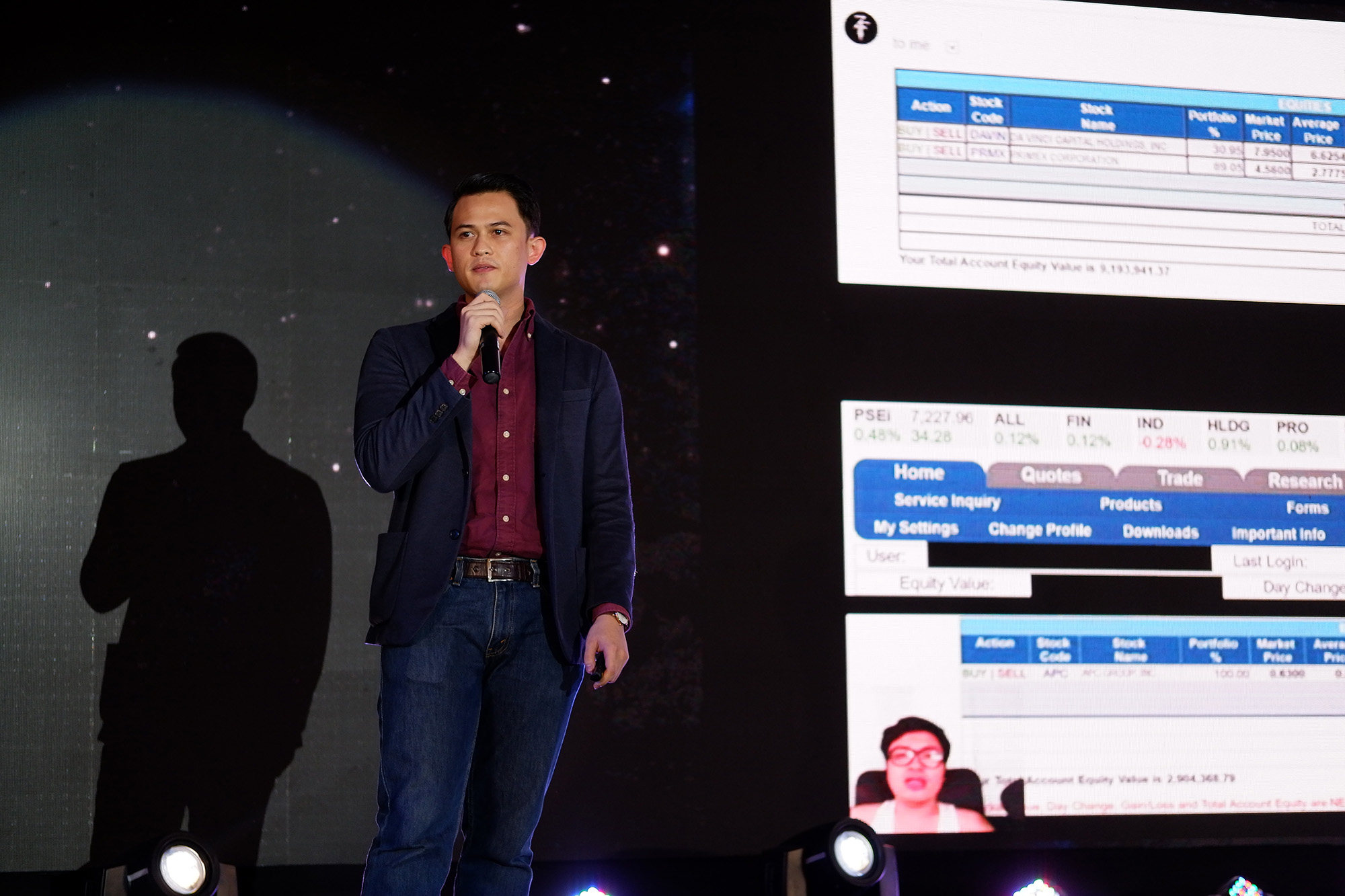 The last to share were a group of student traders, namely Greg Tam, Kahane Pe, and Denzyl Evengelista who are paving their way in the markets. "Students kami, pero trading ang buhay namin" as Greg put it. Their dedication at their young age is truly inspiring. Their resilience in learning is admirable – juggling school and trading, they probably got their resilience in holding stocks: "No cutloss, no problem". *wink* They are the future of trading in the Philippines.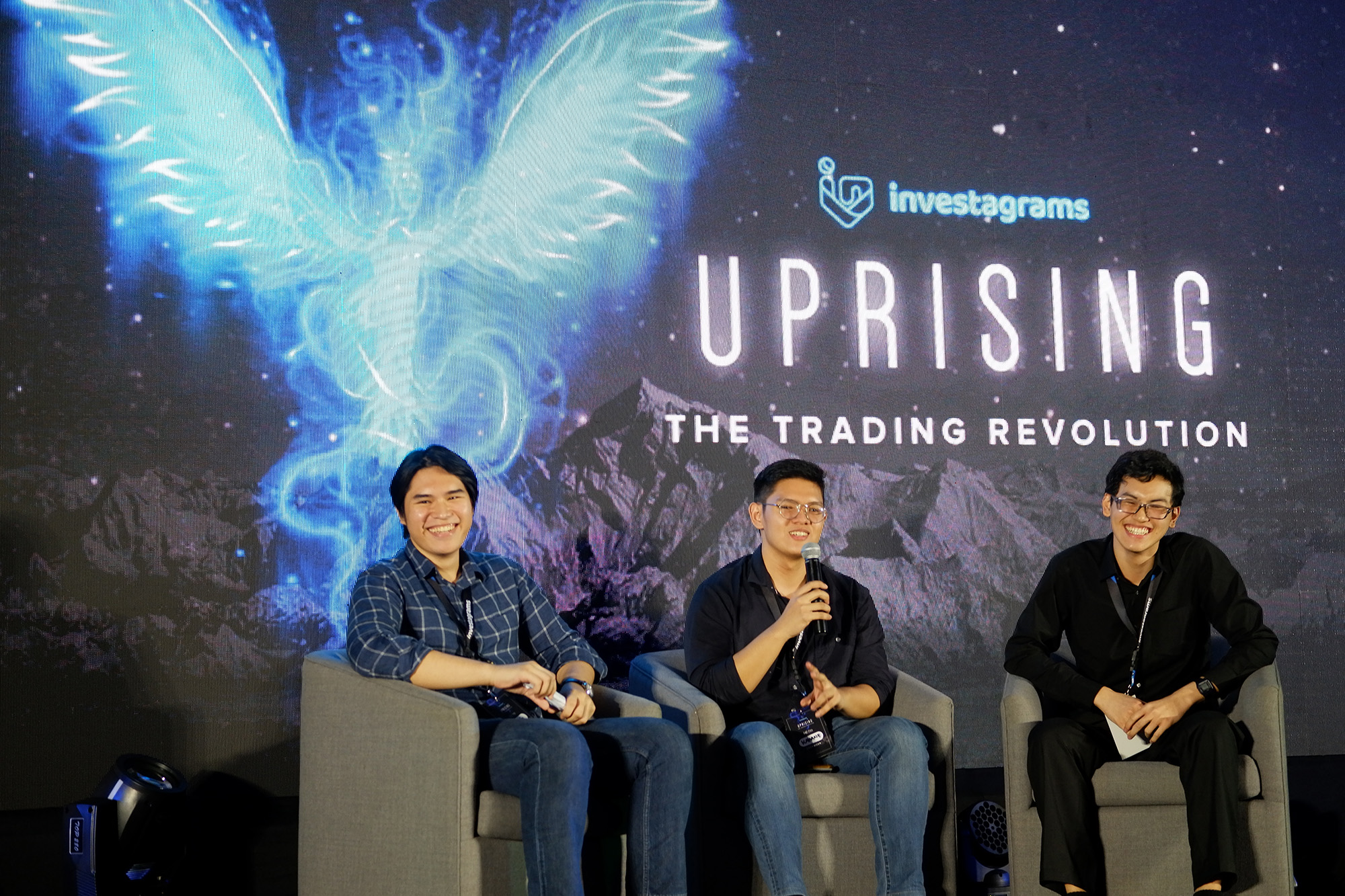 One of the most awaited segments of the night was like "NBA All-Star Weekend". Investagrams gathered four of the most respected and most followed traders in the country. Investagrams brought Javi Medina a.k.a. Taylor, Edward Yu a.k.a. Bobby Axelrod, Celeste of the ZFT, and the legend himself, Zeefreaks. The things they shared and the things we learned deserve another article of its own. But one of the many things that was highlighted that night was that they, too, struggled before reaching their trading pedestals. How their losses taught them valuable lessons which they keep on sharing so that the new ones will not make the same mistakes. They shared how they evolved with their market experiences and that the people around them molded them to who they are now.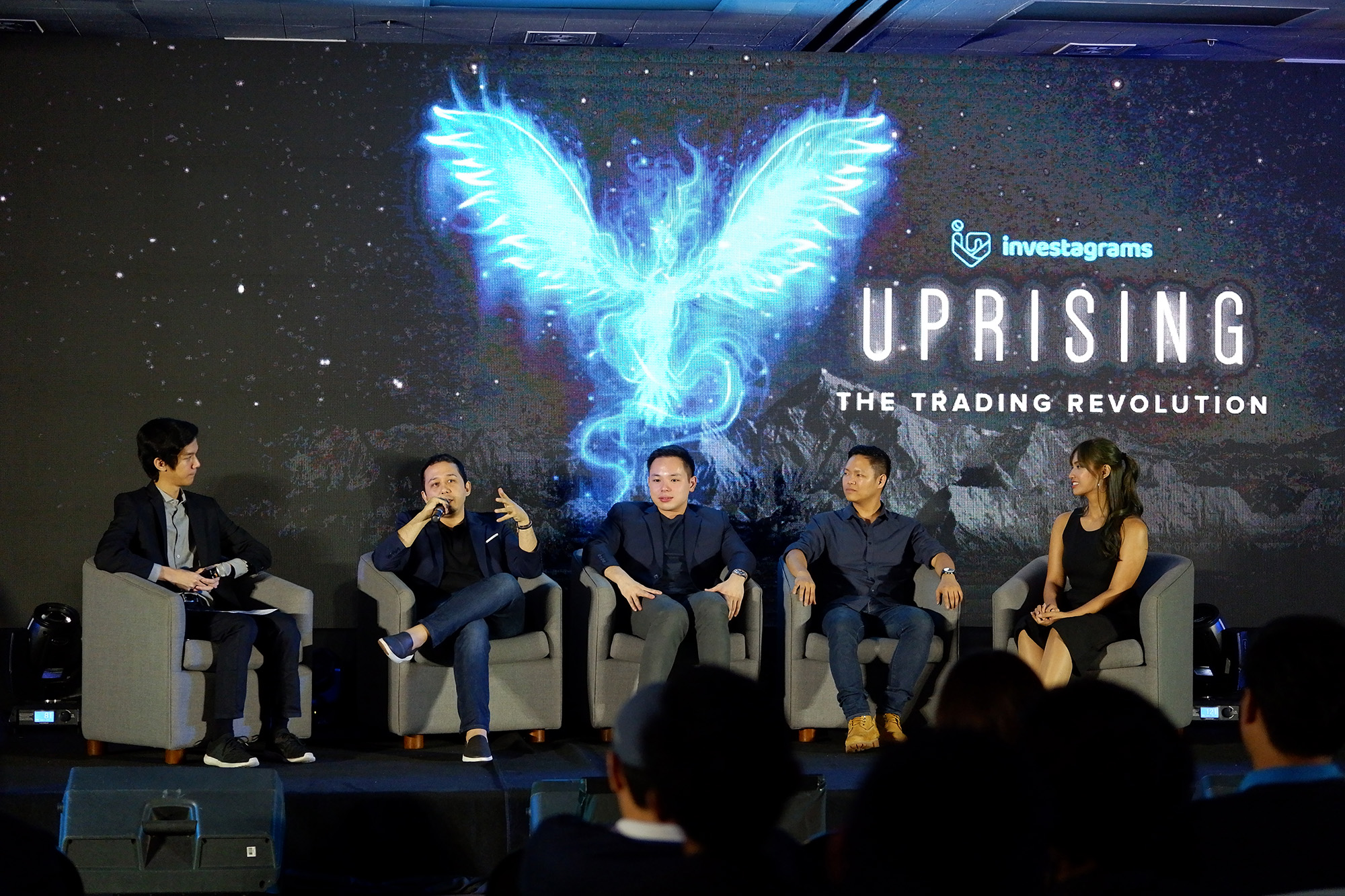 It was a night to remember where inspiring people gathered in one place and shared various aspects of successful trading such as strategies, risk management, trade execution and most importantly, the mindset of consistent traders.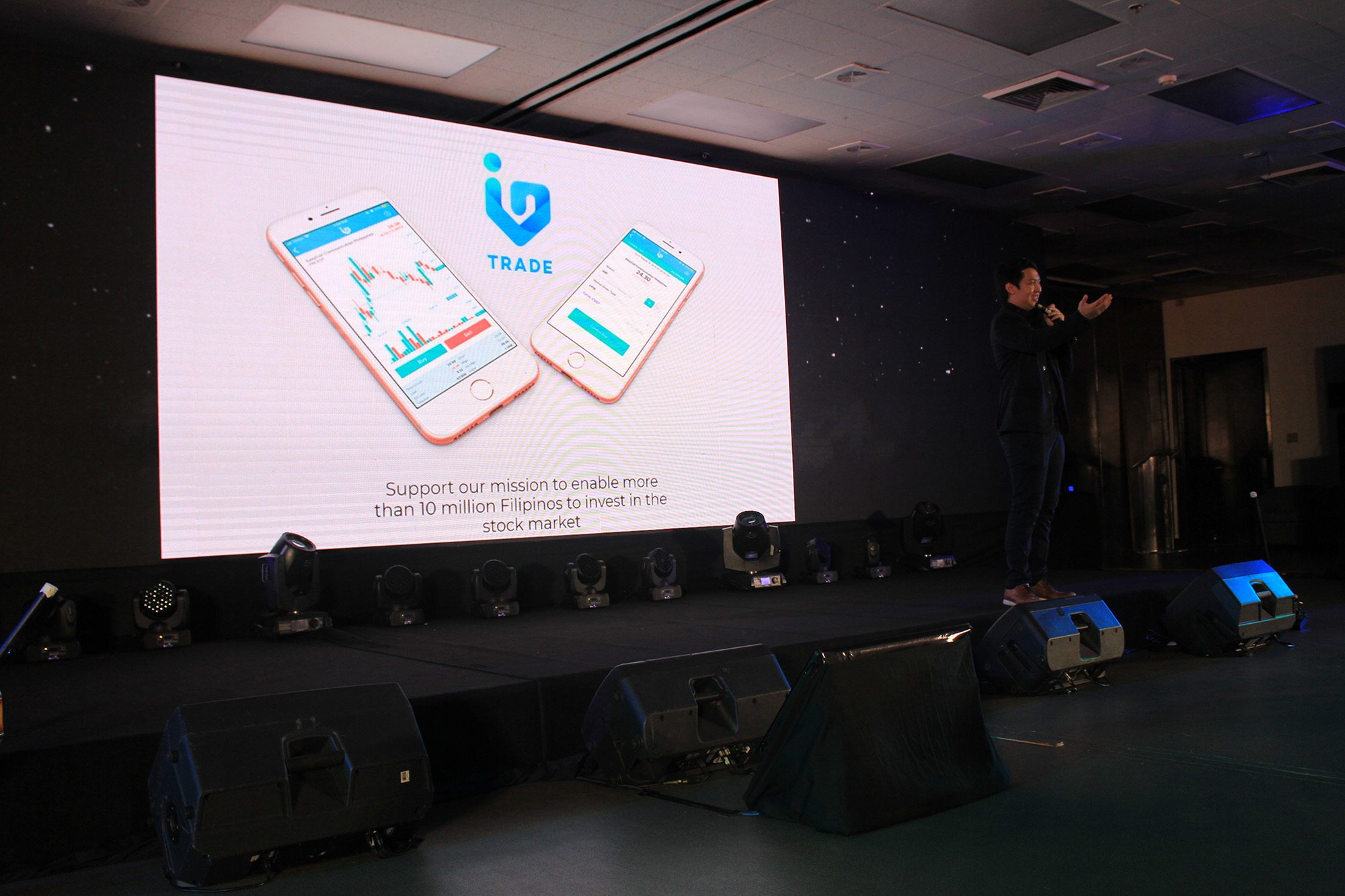 The highlight came as JC Bisnar, CEO and Co-Founder of Investagrams, stepped on the stage. He shared the sentiments most traders experience: laggy and hard to access platforms of some of the current online brokerages. He was as Lincoln in Gettysburg that night. His words and announcements will never be forgotten by the traders of this generation. Taking a big leap of faith, he introduced the much awaited announcement about the InvestaTrade: an online brokerage platform that the Filipino people truly deserve. With that in mind, the Investagrams Team launched a crowdfunding campaign to reach Php100 million pesos, a capital requirement in order to participate as a brokerage in the Philippine Stock Exchange. The crowdfunding campaign include Pledges that features Investagrams' products/services (InvestaJournal, InvestaScreener+, InvestaWatcher, InvestaPro and many more) ranging from Php1,000 to Php 100,000 or more that pledgers could have in exchange of their contributions.
This will help to enable millions of Filipinos to invest and succeed in their financial journey.
Investagrams needs your support to make this happen.
Let us keep focused on our mission and make this all a reality!
For further details of the pledges, please visit this link: https://www.investagrams.com/brokerage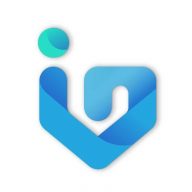 Investagrams has helped thousands of Filipinos all over the world on their stock market journey. Now, we're aiming to help thousands more! Follow us on InvestaDaily for investing tips and stock market advice to help you reach your first million.