Welcome to the Investagrams Trading Accelerator!

Investagrams Trading Accelerator is an intensive mentorship program where we will help transform you into a consistent and profitable trader. You will be immersed in an in-depth program that will tackle all aspects of successful trading. We will run you through the whole trading journey, from start-to-profits.
The head trader of the program is the CEO of Investagrams, JC Bisnar, also known as 'Imbang Klase'.
You will learn from a trader who has made millions in the stock market at a young age and has built himself purely from his stock trading skills. He reached his first million into stocks at the age of 21. At the age of 27, through consistent trading, he is now trading 8 digits for his personal account.
Together with his managed fund for clients, he has experience managing nearly 100 million php as an independent trader. He has also experienced working for some of the top foreign brokerages in the country, namely Macquarie and Credit Suisse.
In this program, we will guide you on how to potentially change your life through consistent and systematic trading. Not only will you learn our best strategies and set-ups, you will also learn the processes and mentality of a professional trader. We will not only guide you during profitable moments, we will also teach you how to survive during the toughest times as a trader.
---
The intensive mentorship program is composed of a 10-week curriculum. Here is a brief look of the program:
Module 1. Introspection: Knowing Yourself
Module 2. Anatomy of Trading and Market Mechanics
Module 3. Equipping You with the Right Arsenal
– The Power of Fundamental Analysis as a Trader
– Core of Technical Analysis
– Pattern Identification and Psychology
– Indicators: Momentum, Trend, Volatility, Volume
– Deeper Look on Price Structures
Module 4. Systematic Trading
– System Components
– System Development
– Yin and Yang Approach
– Imbang Klase Set-ups
– Adapting to Different Market Environments
– Mastering Euphoria and Panic Situations
Module 5. Portfolio and Risk Management
– How Professional Traders Survive and Thrive
– Scaling Your Portfolio to the Big Leagues
Module 6. Execution and Trading Psychology
– Winning Trading Habits
– The Difference Between WINNERS and Everyone Else
– How to Make Trading Life-Changing
– The Psychological Requirement of Full-Time Trading
– Handling the Biggest Challenges of Trading
As part of the program you will also be given exercises, assignments, theses, and live activities that will help you develop the strategies and frame of mind in order to succeed in your trading:
Investagrams Trading Accelerator: 10-week intensive mentorship program (2x weekly video modules + live sessions)
Live meet-ups: Learning sessions and trader development activities 
Investa E-Classroom: Where we will monitor your progress together with exercises and assignments
All students will have a final thesis in the program–this will formalize your graduation.
Students can ask questions and collaborate in our e-classroom
You can work on your own progress, all modules can be re-viewed
As a Phoenix Pledger, you will also get LIFETIME ACCESS to these features and support:
InvestaWatcher
InvestaJournal
InvestaScreener+
InvestaPRO
Timely market insights
Real-time stock picks
Execution guides and trade parameters
---
THE BEST PART
Not only will we guide you in your trading journey, you will also become part of Investagrams in the future.
All students accepted in the program (Phoenix Pledgers) will be given priority when Investagrams goes IPO.
You will gain exclusive access to our updates and company activities and you will also have the opportunity to work with us if we see potential synergies.
All program fees will be utilized for the launching of the Investa Trade online brokerage.
The teacher will not personally receive any of the program fees.
By being part of the Investagrams Trading Accelerator, not only are you helping yourself to succeed in the financial markets, but you are also helping Investagrams to reach more Filipinos and create more positive impact through our innovations.
Help us, help you, help our country. Be part of Investagrams' mission, and fulfill your road towards trading success.
---
Selection Process
The Investagrams Trading Accelerator will be available to all Phoenix Pledgers. To ensure the quality of the program, there will be limited slots only.
In the Investagrams Trading Accelerator, not only will you receive our intensive mentorship program, you will also gain lifetime access to our support and features. PLUS, you will receive certain rewards and reservation to be the first shareholders of Investagrams once we go IPO, and the opportunity to be part of our team and be one of our traders.

In the application form, we ask you how much you are willing to value this program and pledge in support to our journey of launching Investagrams' brokerage platform (Investa Trade).
As of the moment, the average pledge of all qualified applicants is at 
153,000 php.


We will prioritize based on your answers, your character profile, and your pledge amount in consideration of your circumstances.
First batch of qualifiers will be selected
by September 15, 2018.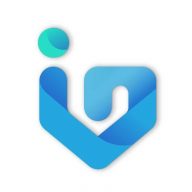 Investagrams has helped thousands of Filipinos all over the world on their stock market journey. Now, we're aiming to help thousands more! Follow us on InvestaDaily for investing tips and stock market advice to help you reach your first million.